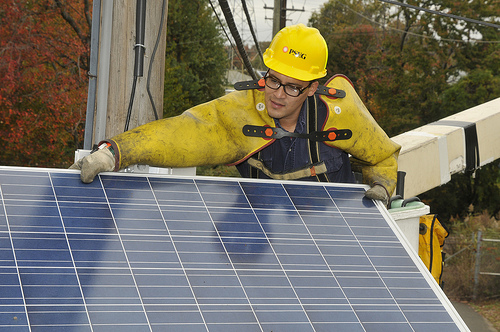 New Jersey utility Public Service Electric and Gas Company (PSE&G) plans to extend its Solar 4 All Program by building 100MW of solar PV on landfill sites in New Jersey.
The utility has applied to the New Jersey Board of Public Utilities to develop the PV plants on around 10 landfill and brownfield sites over four years.
The 'Extension II Program' will require US$296 million investment over a five-year period pertaining to risk and contingency, implementation and construction and O&M.
The program supports New Jersey in meeting its land use and renewable energy policy objectives as part of the State's Energy Master Plan. The projects are also expected to generate around 575 direct full-time jobs.
In 2014, PSE&G began construction of an 11.18MW solar plant, atop the Kinsley Landfill in New Jersey, which has been closed since 1987.