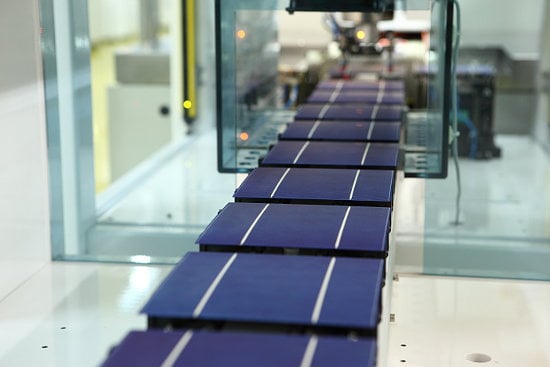 Major manufacturer JA Solar is optimistic that PVtechnology roadmap can serve and accelerate the solar grid-parity march through Europe.
Market conditions are opening up for subsidy-free projects in multiple nations and as that process continues, improvement in technology can serve as a multiplier.
"In general, solar has still a lot of potential in all European countries as many underdeveloped nations have become or are expected to become medium-sized markets," said Dr Xinming Huang, senior vice president, JA Solar. "The policy support from the government and the use of transnational grids set the stage for the full use of solar energy. "
"In addition to Germany and Britain, the old PV powers, which continue to take the lead, Italy, Spain and France, whose development has slowed down significantly in the downturn, will gradually regain their leading positions," predicts Huang.
Already, a buoyant power purchase agreement (PPA) market is propelling Spain back to annual multi-gigawatt status. France has seen stable solar tenders support a gradual revival with early signs of its own PPA market. Greece held its latest solar-only auction on Monday and will reportedly publish the results later this week.
As developers in Europe make the well-documented retreat from subsidies, profit margins become pressed and the technology that can deliver the best LCOE, not the cheapest access to the aforementioned subsidies, wins out.
"In Europe's post-subsidy era, as the industry becomes more market-driven, grid parity can be achieved gradually. Against the background, technologies that can help decrease LCOE will attract more attention," said Huang.
"Considering that module cost takes over 40% of power plant construction cost, it is of great importance to lower LCOE," he added using JA's own 400W 9BB Half-cell mono PERC module as an example.
With land costs high in Europe compared to other solar markets, the case for high-efficiency and high power modules becomes even stronger.
Huang is confident that the current PV technology roadmap can accelerate the spread of grid-parity solar in Europe and beyond.
"The mass production conversion efficiency of PERC cell in JA Solar has reached 22.2% in the first half of 2019, and it is expected to reach 23% within one year. In addition, PERC technology combined with multi-busbar, half-cell, larger-size cell and other technologies can further enhance the power," said Huang.
"In the next two to three years, TOPCon technology is expected to achieve industrialised production due to its high compatibility with existing production lines, and its mass production efficiency is expected to break through 23.5%. It has great development space and is worth more investment and research and development," he said.