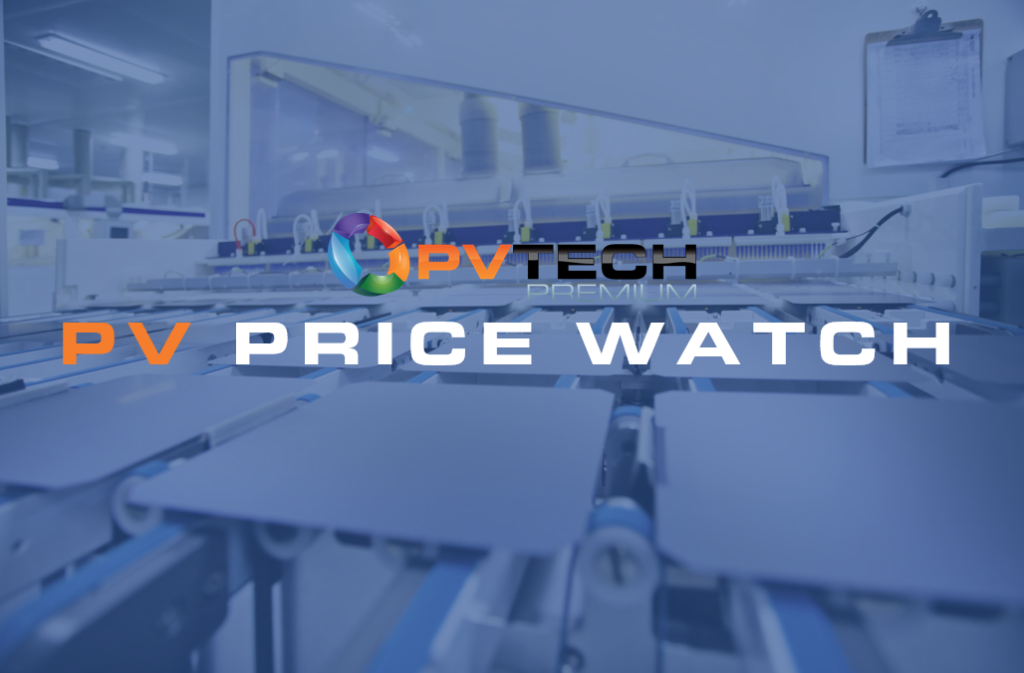 Average market prices for 182mm solar wafers fell by nearly 7% this week, falling to levels not seen in almost two months, however other material and component costs have remained high.
Earlier this week LONGi signed a major two-year wafer supply deal with DAS Solar, agreeing to ship some 1.2 billion M10 182mm wafers over the next two years. In doing so, LONGi quoted current industry prices of around RMB6.87 per piece to suggest the deal would be worth just over RMB7 billion (US$1.1 billion).
However prices for 182mm wafers have slid materially this week, down 6.8% to RMB6.4/pc on the back of falling demand. Indeed, the slide in 182mm wafer prices seen this week is the most material reduction in average price since mid-July, when prices fell just over 2% to RMB5.8/pc.
The chart below details the pricing volatility witnessed in 166mm, 182mm and 210mm wafers this year, driven upwards predominantly by two considerable hikes throughout May and again in late September and early October, the latter relating to China's rationing of power in the wake of a coal shortage.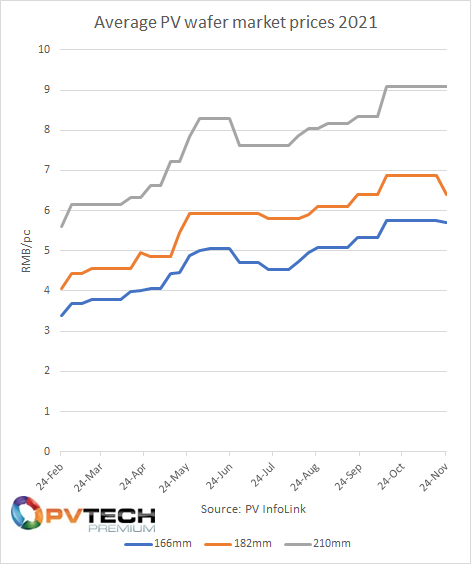 While the rationing of power is now ending, prices elsewhere have remained stubbornly stable. Prices for 210mm wafers have remained at the same level – RMB9.1/pc – for seven consecutive weeks now, while 166mm wafer prices fell just 0.7% this week.
Polysilicon pricing also remained at the average market price of RMB269/kg (US$42.11/kg – or US$37.25 when removing China's 13% VAT rate).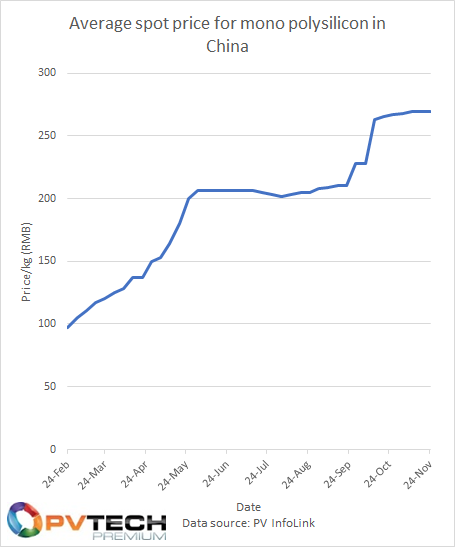 The prospects for wafer capacity expansion in China are also uncertain against a backdrop of pricing volatility and reduced demand. Last week Canadian Solar revealed that it was to tweak capacity expansion plans, halting new investment in wafer and cell expansion to redirect Capex towards module manufacturing capacity. It now intends to finish next year with 32GW of module capacity, and just 11.5GW of wafering capacity.
By means of comparison LONGi, the clear market leader in PV wafers, is expected to finish this year with 105GW of solar wafer capacity, with Zhonguan Semiconductor (TZS) in second place with 85GW.