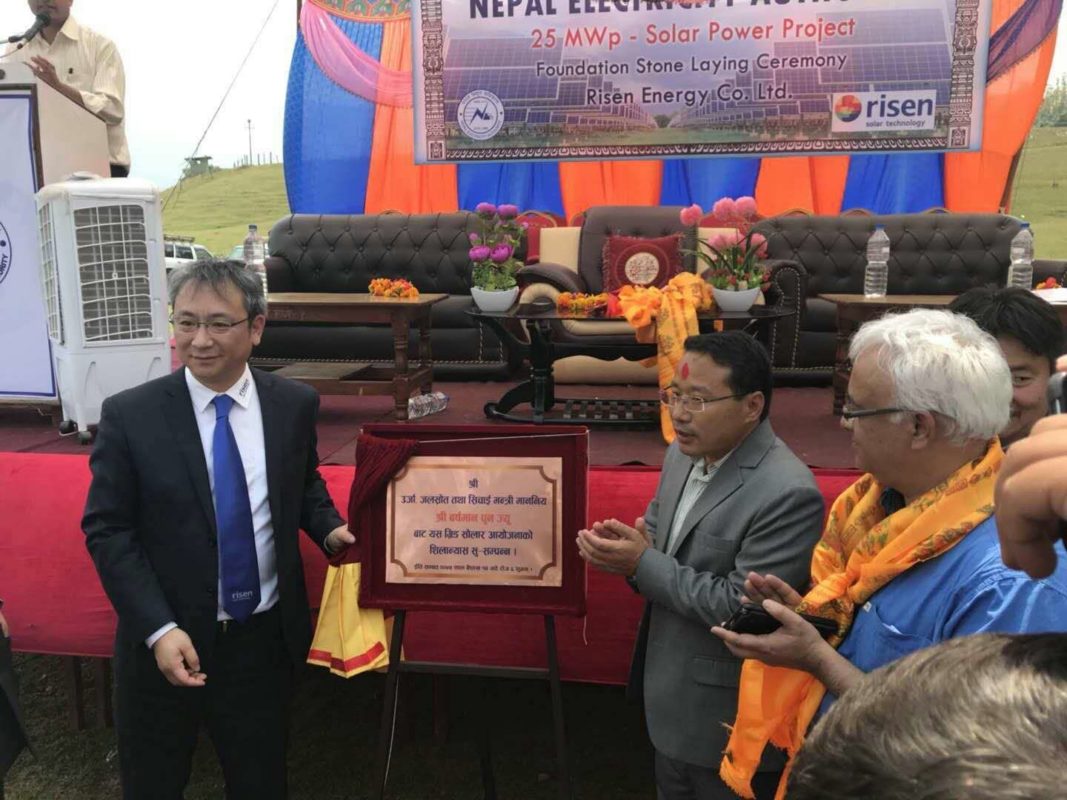 Major China-based PV module manufacturer Risen Energy, which entered PV Tech's Top 10 module manufacturer's rankings for the first time in 2017, has said that it expects to ship at least 800MW of PV modules outside China in 2017.
Risen shipped around 2.5GW to 3GW of PV modules in 2017 and had total product revenue of approximately US$1.8 billion, up from approximately US$1.1 billion in 2016, a 63% increase, year-on-year.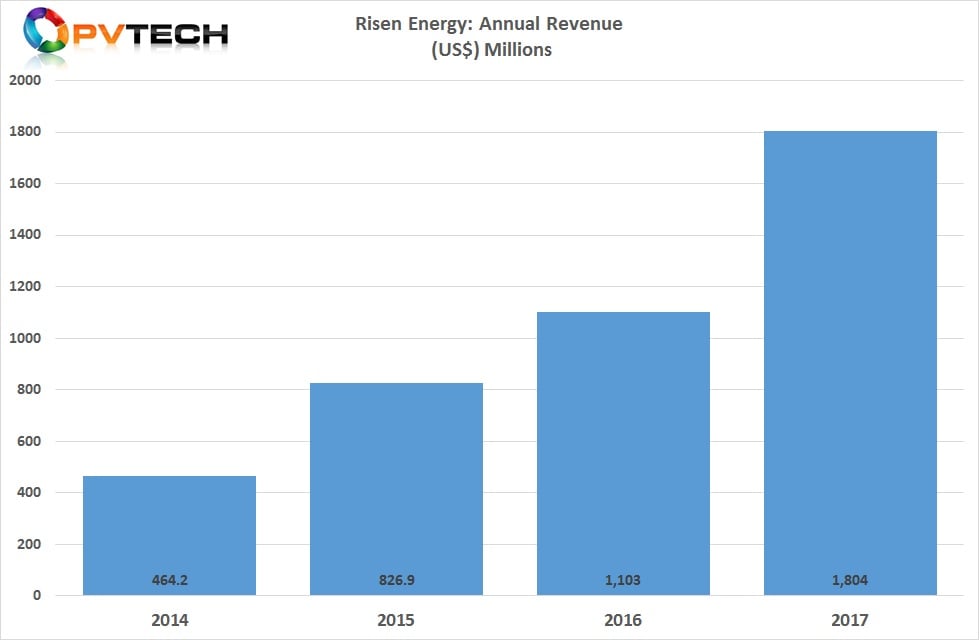 Risen noted that it had around 1,000 projects either under development or being delivered across the globe so far this year.
The company is following the Chinese government's One Belt, One Road initiative by exporting products, brands and technologies abroad and has announced it is undertaking EPC work on a 25MW PV power plant in Nuwakot, Nepal, which is using Risen's 275W modules.
The PV power plant project was said to be scheduled for completion and grid connection by the end of 2018, which is claimed will be the first large-scale ground-mounted PV station in Nepal, which has relied heavily on hydro-electric power.
Hong Wang, president of Risen Energy said, "In line with the One Belt, One Road initiative, we have made significant progress in the global market, thanks to our advanced PV manufacturing technologies and rich experience in overseas projects. As one of the key parts of the initiative, Nepal is an attractive market for us. Over the next seven years, Nepal, a country boasting abundant water resources, aims to achieve the goal of 17,000 megawatts of electricity generation, which is unlikely to be met via hydropower alone. Renewable energy methods including PV have become important supplements and Nepal is on the right track. Looking forward, we plan to invest in and develop more EPC projects in Nepal and across South Asia in a move to contribute to solving the local energy crisis and boosting China-Nepal cooperation in connection with new energy."
Risen also noted that it had expanded into countries along the One Belt, One Road route including Bangladesh, Kazakhstan, Kyrgyzstan and the ASEAN countries.