California amusement park runs on 100% renewable energy
21 April: California's Great America, the 100-acre amusement park based in Santa Clara, will now cover 100% of its electricity use with renewable energy through Silicon Valley Power's Santa Clara Green Power programme.
This programme allows Santa Clara residents and businesses to purchase 100% solar and wind energy from SVP.
Through its 12,810MWh purchase of wind energy, Great America is now one of the largest purchases of renewable energy in the programme. This annual clean energy purchase is similar to the output of four large-scale wind turbines – reducing Great America's carbon footprint from electricity use by over 7 million pounds of carbon dioxide each year.
"We are thrilled about Great America's participation in Santa Clara Green Power," said Larry Owens, SVP Senior Division Manager of Customer Services. "Their renewable energy commitment will place them among the top echelon of Silicon Valley's environmental leaders and make it the first Northern California amusement park of its kind to choose 100% renewable energy."
SunPower installs 21 solar systems at Macy's locations
21 April: Several Macy's and Bloomingdale's retailers are now sporting SunPower solar systems to generate clean energy at their facilities.
As part of a company-wide sustainability initiative, 21 high-efficiency SunPower solar systems were installed this past year at the retailers in seven states; totalling 15MW of solar.
Nineteen of the 21 new systems feature the SunPower Helix Roof product, the world's first fully-integrated rooftop solar solution for commercial customers.
Macy's financed the majority of the SunPower solar systems on its stores through PPAs, allowing it to buy power at competitive rates that act as a hedge against future utility rate increases with no upfront capital cost. Macy's does not own the renewable energy credits associated with most of the SunPower solar energy systems installed on its facilities. Electricity generated by the new solar power systems will ultimately be sold to others.
Intel unveils largest corporate solar carport array in Arizona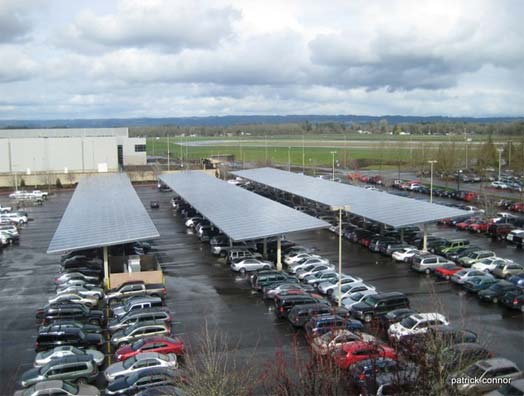 20 April: Santa Clara, California-headquartered technology giant Intel has installed Arizona's largest solar carport array at its Ocotillio Campus carpark in Chandler.
The 7.7MW array provides enough energy to power around 1,160 homes annually and will be used as part of Intel's energy mix for its Ocotillo plant. The carports also provide shade over 3,200 parking spaces; which is ideal for the Arizonan heat.
According to the Solar Energy Industries Association (SEIA), the solar carport array is one of the largest of its kind in the entire country – second only to an 18MW installation at Freeport-McMoRan's Bagdad mine in Arizona Public Service territory.
"Intel's partnership and investment in Chandler supports infrastructure, community programs and sustainable uses of water and energy sources," Chandler Vice Mayor Kevin Hartke said in a statement. "I am excited to celebrate this latest innovation and example of Intel's commitment to our community."
Museum of Ancient Life goes solar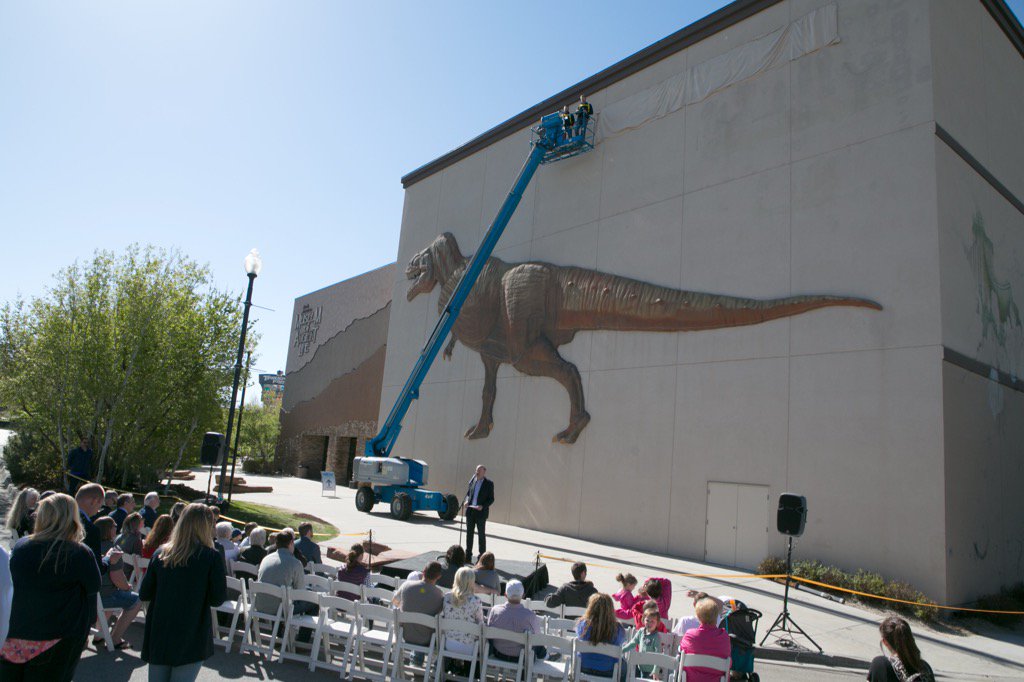 22 April: Utah's Museum of Ancient Life at Thanksgiving Point will be installing a 1,500 solar panel array.
The installation, to be done by local firm Legend Solar, will enable a US$1.5 million saving in energy costs during the lifetime of the array – which is an estimated 60% saving on the current power usage of the museum.
In honour of the installation, the museum will now be called the Museum of Ancient Life in the Legend Solar Building.
"This agreement with Legend Solar creates a wonderful relationship with Thanksgiving Point," said Mike L. Washburn, CEO of Thanksgiving Point. "As we strive to better our property for guests, this relationship also allows us to soften our global footprint as well. We're very excited to partner with Legend Solar."
Construction will begin in January 2018 and the museum will generate 450kW of solar power upon completion.
US Army's 10MW Fort Rucker, Alabama solar facility now online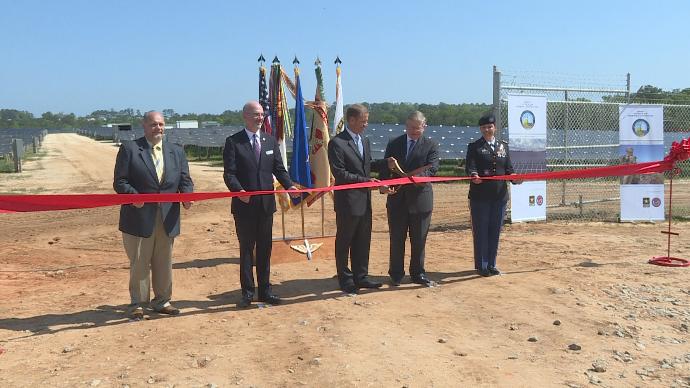 22 April: A US$25 million solar project in Fort Rucker by Alabama Power is now producing electricity.
Made up of 115,000 solar panels, the 10MW installation is now providing enough clean electricity to power around 1,000 homes.
Fort Rucker, Alabama Power and the Army's Office of Energy Initiative officials gathered last week for a ribbon-cutting ceremony at the facility.
"This is a first step toward energy resiliency," said Colonel Shannon Miller, Fort Rucker Garrison Commander. "This exemplifies environmental stewardship in our community."