Greenwood Energy Announces the Financial Closing of 26 MW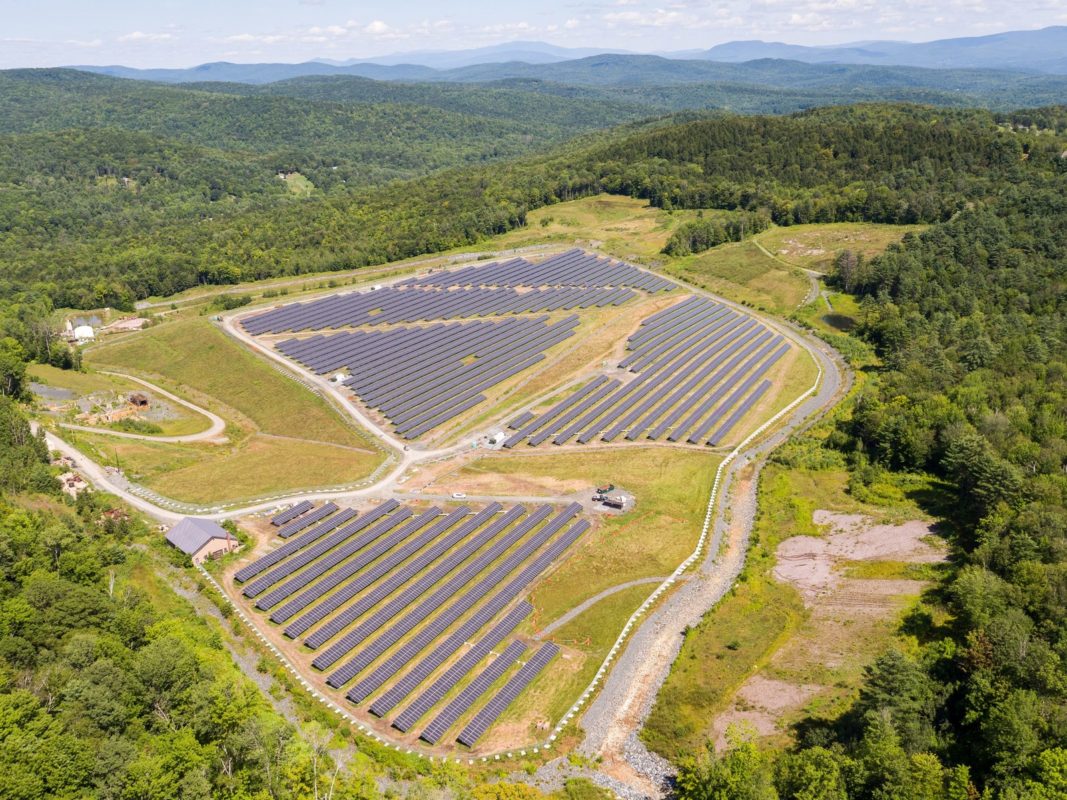 Greenwood Energy has closed on $52.8 million of tax equity and debt financing for a 26MW portfolio of solar PV projects.
Tax equity financing was provided by U.S. Bancorp Community Development Corporation and debt financing was provided by Santander Bank.
Greenwood Energy now has an 84MW solar portfolio in the US, made up of six projects in Florida, Vermont and New York.
Construction of the Florida and Vermont projects is complete with energy expected to start to be supplied imminently. The New York projects are advanced in their construction phase and will be commercially operational in early 2018.
Ross Solar completes another phase of 4.2MW PV portfolio in New York
Ross Solar, a Con Edison Solutions company, announced Tuesday that it has completed the third of four solar installations for Jetro Restaurant Depot at Jetro's Port Chester facility in Westchester County, New York.
Comprised of 3,392 high-efficiency SunPower E-series solar panels, the 1.1MW PV installation at Port Chester is expected to generate 1,274,975 kWh of clean electricity per year and offset 940 metric tons of greenhouse gas emissions annually — standing as a reduction in CO2 emissions equivalent to 2,252,321 miles driven by an average passenger vehicle.
Upon completion of the entire Jetro's project, all four installations will represent a combined generation capacity of 4.2MW.
Power Ledger raises US$13.6 million in pre-sale ICO
Energy technology company Power Ledger announced Monday that it has raised US$13.6 million in the pre-sale stage of its initial coin offering (ICO), which was sold out in a little over three days.
Dr. Jemma Green, co-founder and chair of Power Ledger, said: "We are absolutely thrilled with the results of the public presale. Selling out in just over three days is a very strong performance in line with global ICO standards, which speaks to the strong levels of interest from consumer and institutional buyers."
Power Ledger co-founder and managing director Dave Martin added: "Demand has significantly exceeded our expectations. As the first Australian ICO, we've been breaking new ground, and have been unable to rely on precedent to help us set targets. We initially hoped to conservatively sell up to AUS$20 million, but the strength of the market response has been absolutely phenomenal."
Power Ledger's blockchain-enabled system creates peer-to-peer renewable energy marketplaces, including where participating consumers and distributed energy resources are able to trade their renewable energy using blockchain technology.
Mecasolar and Seiso partnership in Turkey
Solar tracker firm Mecasolar has partnered Turkish supplier Seiso, a member of Solimpeks, for the Turkish market.
The Spanish multi-national and the Turkish supplier have developed a cooperation that will strengthen its position and will meet the local initiatives, enhancing economic competiveness and creating a strategic global hub that will serve the national market and beyond, according to a Mecasolar release.
Alexandros Giannis, CEO of Mecasolar, said: "We are all very proud to announce the collaboration with Seiso that will expand and localize industrial value chains in Turkey. Our roots are deep, and today with our partners, we are growing in a new and visionary way."
Halil İbrahim Dag, managing director of Seiso, added: "This partnership aligns with our core strategy on many fronts and can help provide our mutual customers with superior quality and value."