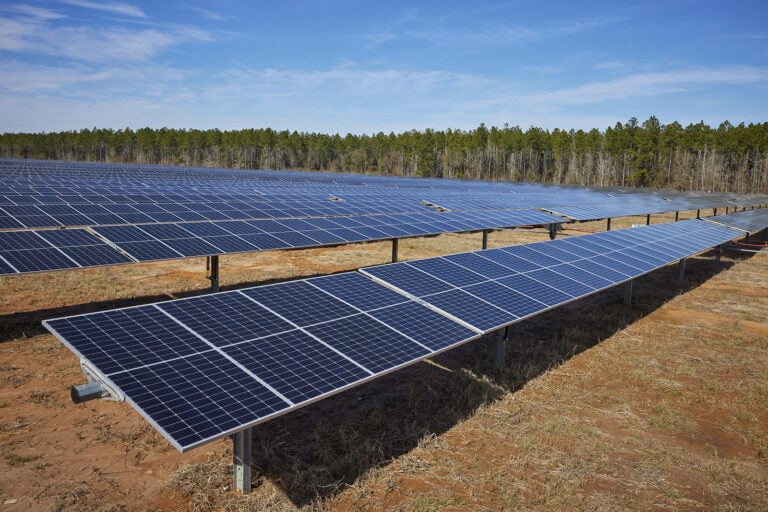 German utility RWE has completed its acquisition of Con Edison Clean Energy Businesses (Con Edison CEB), expanding its US portfolio of solar PV and wind projects to 8GW.
The newly created company emerging from the acquisition, RWE Clean Energy, is now positioned as the second-largest solar owner and operator in the US and the fourth-largest renewable energy company in the country. As part of the acquisition, RWE absorbed Con Edison CEB's 24GW project pipeline of solar, storage and wind assets.
PV Tech Premium spoke with RWE after the initial announcement of the purchase, which the company said will allow it to build a more diversified renewable energy portfolio.
The transaction was valued at US$6.8 billion, the financing for which was secured through debt instruments and an equity raise by RWE. The equity was raised via a mandatory convertible bond to a subsidiary of the Qatar Investment Authority.
"With the creation of RWE Clean Energy, we are significantly stepping up RWE's presence in the US, one of the most attractive and fastest-growing markets for renewable energy in the world," said Markus Krebber, CEO of RWE. "With bringing together two strong teams and combining onshore wind with solar projects, we are setting the path to significantly grow our portfolio."
RWE has been engaged in global expansion for a while; up to €15 billion (US$16 billion) had already been earmarked for investments in the US and August saw it acquire Polish solar developer Alpha Solar. The first half of 2022 alone saw it invest US$2 billion in growing its green generation portfolio.
The company also announced plans to invest £15 billion (US$18 billion) in expanding its UK green technology footprint by 2030, as reported by our sister site Current±.