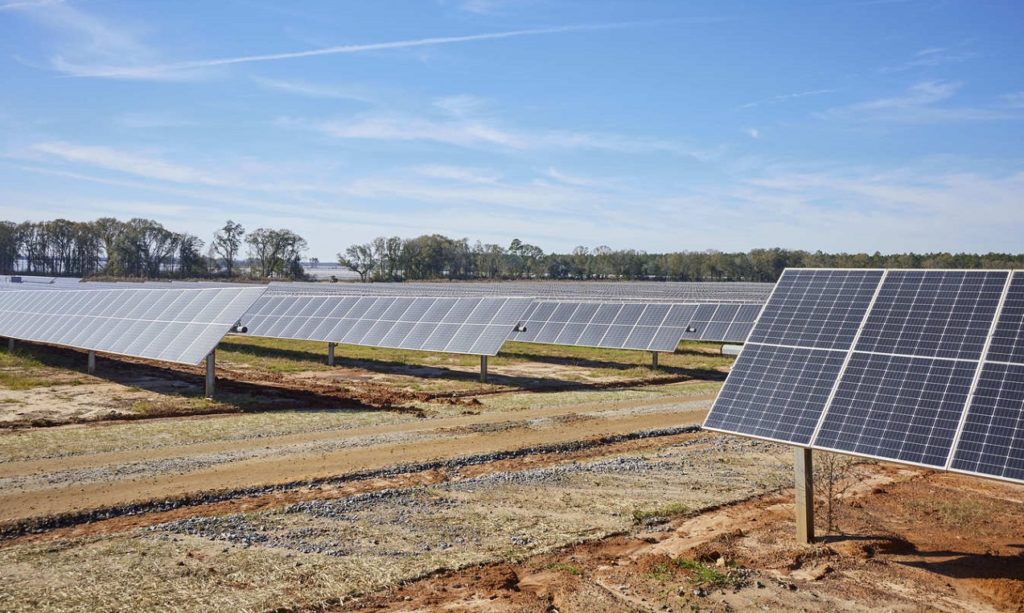 RWE will build a more diversified renewables portfolio following its acquisition of Con Edison Clean Energy Businesses, a deal the German utility said will make it the second-largest solar operator in the US.
Announced last week, the US$6.8 billion transaction was described by RWE as a milestone in its US growth ambitions as it adds around 2.7GW of operational solar PV assets to its portfolio in the country, as well as a 7GW renewables development pipeline.
Regina Wolter, an RWE spokesperson, says that while the company has previously focused on bolstering its US wind portfolio, it sees "massive growth opportunities for solar" in the country.
"What we have achieved now with this acquisition is that we tend to get a more balanced and a more diversified portfolio in regards to technology, also in regards to the geographical footprint," she tells PV Tech Premium.
Before the transaction, RWE's footprint of operating renewables assets in the US included projects in Texas, New York, Pennsylvania, North Carolina, Georgia, Ohio, Indiana, Illinois, Oklahoma and Arizona.
Meanwhile, the Con Edison renewables unit has a significant solar presence in California, with 17 operational projects, as well as PV plants in Massachusetts, New Jersey and Nevada, among others.
Currently, RWE's US asset base is predominantly onshore wind, with more than 4.1GW of operational farms, compared with just 323MW of solar.
It recently completed a project of note in the state of Georgia that combines 196MW of solar with 40MW/80MWh of battery storage, as reported by PV Tech sister site Energy-Storage.news.
With the addition of the Con Edison clean energy unit, RWE's renewables development pipeline in the US totals 24GW of onshore wind, solar and batteries.
While the utility mainly plans to develop and then keep its own solar projects, Wolter says sometimes it will sell stakes in assets for financing reasons.
RWE's press release announcing the deal touted the benefits of the US' recently passed Inflation Reduction Act (IRA), noting that the legislation "sets a stable and reliable ten-year framework for investments in clean energy".
Wolter says that although the IRA provides a brighter future for renewables in the US, the decision to acquire Con Edison Clean Energy Businesses was not based on the legislation.
European plans
Since announcing the transaction, RWE revealed on Tuesday it is bringing forward its coal phase-out by eight years and is ready to end-lignite-based electricity generation in 2030. However, it will temporarily increase use of its lignite-fired power plants in Germany to help displace gas from electricity generation.
In order for the coal phase-out to be possible, RWE said the energy transition must be so far advanced by 2030 that Germany's security of supply is not at risk. This, the company added, requires a "massive expansion" of solar, wind and energy storage.
Currently, the company's largest market for installed solar capacity is the US, followed by Australia, as the table below shows.
| | |
| --- | --- |
| Germany | 6MW |
| Netherlands | 21MW |
| Poland | 1MW |
| Spain | 52MW |
| Australia | 249MW |
| US | 323MW |
| Others | 47MW |
| Total | 698MW |
RWE's installed solar capacity as of June 2022.
Although RWE had just 6MW of installed solar in Germany as of June, Wolter says the company sees a lot of interest from customers in signing renewable energy power purchase agreements in the country.
With plans to reach 8GW of installed solar by 2030, RWE has in the last year formed a PV development joint venture in Greece and acquired Alpha Solar, a Polish solar developer with a 3GW pipeline.
It is worth noting that while RWE is aiming to become carbon neutral by 2040, more than two-thirds of its electricity generation during H1 2022 was from lignite, hard coal and gas plants. Renewables accounted for 24% of generation.