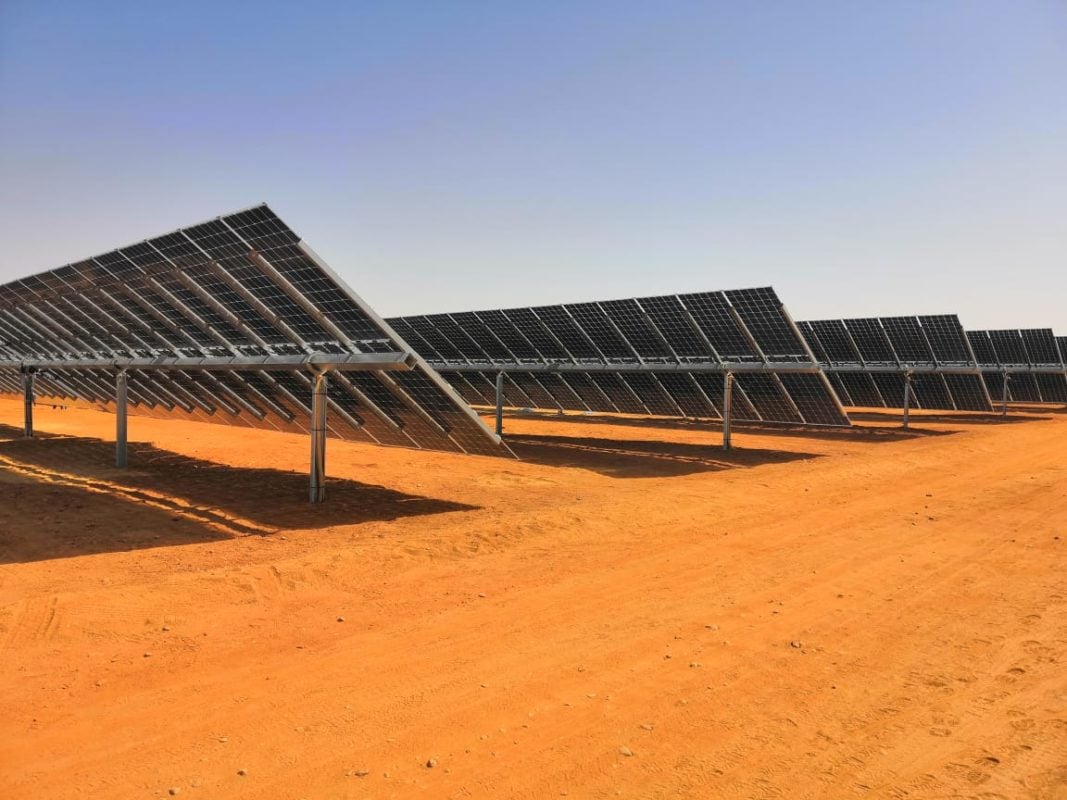 Scatec Solar has taken a bifacial PV project to commercial operation in Egypt, marking a first for the Norwegian developer.
The firm spoke of a "major milestone" after connecting to the grid the first 65MW batch of the 400MW it is working to deploy at the Benban solar complex, in the Aswan governorate.
The plant features bifacial panels supplied by LONGi; the same technology will be added to the five remaining farms, with plans for the construction of all to conclude in H2 2019.
All six are backed through 25-year PPAs with the Egyptian government and will generate a combined 870GWh of clean power, equivalent to CO2 cuts of 350,000 tonnes.
Banks bullish on bifacial
Scatec Solar's 400MW bifacial project required US$450 million in investment, US$335 million of which was supplied by the EBRD, the UN's Green Climate Fund, Dutch development institution FMO and the Islamic Development Bank.
Speaking to PV Tech last month, the EBRD explained its involvement in the Scatec Solar venture rests on a belief in the potential of bifacial applications across high-irradiation, high-reflection Middle East countries.
Ahmad El Mokadem, principal banker at the development institution, said bifacial's benefits outweigh its typically higher costs but acknowledged risks do exist; the technology's untested nature means little is known about the impacts of overheating of dual structures, he noted.
El Mokadem explained EBRD's confidence in the project was driven by Scatec Solar's track record and the use of "very conservative" energy yield estimates in the contract. Asked whether the bank had financed against front-generated – but not back – power, he said the arrangements were "very similar" to that description.