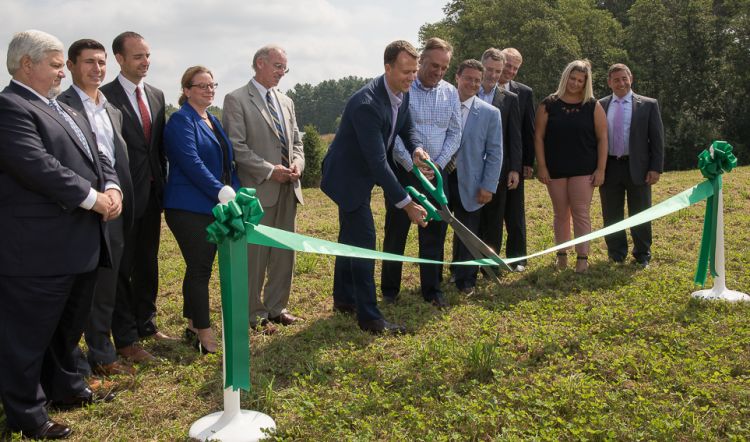 A new report from the Smart Electric Power Alliance (SEPA) noted that community solar within the United States doubled between 2016 and 2017 – surging from 347MW to 743MW.
The new report, "Community Solar Program Design Models", highlights the growth of community solar across the country.
The report notes that back in 2015, utilities administered 60% of all community solar programs, while 40% was organised by third-party organisations. Since then, that number has flipped, with third parties now accounting for 67% of community solar programs.
Dan Chwastyk, SEPA's program manager for community solar, said: "Despite community solar's rapid growth, these shared projects constitute just over 1% of the total US solar market.
"However, we see continued growth ahead because community solar is such a flexible business model, allowing utilities and third-party developers to customize offerings based on local markets and customer interests. Our research and case studies show that the more tuned-in to their customers [the] utilities are, the more innovative and successful their programs become."
SEPA's report comes on the same day that CleanChoice Energy announced a 42.5MW pipeline of community solar projects in Minnesota.
This new capacity, available for both commercial and residential customers, is being supplied by eight community solar projects owned and operated by Cypress Creek Renewables.
The farms will increase the number of residential community solar subscribers in Minnesota by as much as 50%, providing community solar opportunities to thousands of new residential customers.
Tom Matzzie, CEO of CleanChoice Energy, said: "We're excited to be expanding solar choice in Minnesota. The state is the national leader for community solar and these new farms mean thousands of more Minnesotans can support local clean energy while saving money on their utility bills.
"Community solar makes it easy for Minnesotans to support solar without a big upfront investment or a home construction project – instead they can sign up online and promote local solar in just a few minutes."