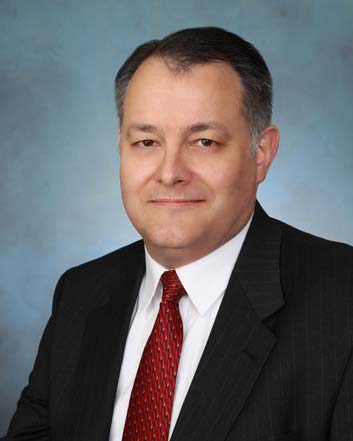 Norwegian polysilicon manufacturer REC Silicon announced last Thursday it is considering selling its silane gas facility in Butte, in the US state of Montana.
Sales from the plant, which produces gas and polysilicon materials for the semiconductor industry, have shrunk as REC Silicon's American-made goods have fallen prey to the US-China trade war.
The news was unveiled just months after REC Silicon froze operations at its other major facility in Washington state.
If the Montana operation is sold and Washington's remains shut, REC Silicon's active operations will reduce to its 15% stake in a polysilicon plant in Yulin, southeast China
PV Tech recently caught up with REC Silicon's chief technology officer James May to find out about the potential sale and how long the firm can withstand the trade war.
PV Tech: Why sell the Butte plant?
James May: We're being proactive. What we are seeing at Butte is that general economic conditions – primarily caused by trade war – are beginning to impact sales. It's not nearly as significant as what the expectations in the market are. We wanted to correct that, and that's why we released our statement on October 3. While the trade war is impacting and bringing things down, it's not nearly as extreme as the rest of the semiconductor industry at the moment. We're continuing to evaluate. We've got plans in place, so that we can meet our financial obligations, one of which is to investigate the sale. We're looking at anything that we can do to make sure that that we remain viable. This is just part of that process.
The sale of the Butte facility will allow us the liquidity to survive quite some time, after debts and other obligations are satisfied.
PV Tech: What stage are things at now with the potential sale?
James May: We are in the very early stages but we expect it to go quickly because we've marketed it before. We were looking at selling the plant about two years ago and went far enough in the process that we had some indicative offers. We've got a lot of the blocking and tackling done, in terms of providing the information, the format and what we talked about. It's just a matter of updating it. In addition, we have the same potential purchasers we had before. We'll be marketing it to them. In fact, after the release on October 3, we did hear from them and several expressed an interest.
PV Tech: Does REC Silicon have an idea of who might buy the facility, or when?
James May: It's too early to comment on when it might occur, although we would expect it to be near the year-end if we find an acceptable offer. The offer will be somewhat less than it would have been two years ago, simply because of the conditions in the market. It's too early to comment on the specific terms of the sale or who would buy it. We'll work through it as fast as we can and give as much information as we can when we do our third quarter release on October 30.
What it will look like after the sale depends on who buys it, and we're not going to limit who we sell it to. It might be a gas company and they'd then focus on the gas side. It could be a strategic buyer, it could be a fund that doesn't have other services. Those things would change the nature of the operation primarily on the administrative and corporate governance level, rather than the actual operation.
PV Tech: How long can REC Silicon stay afloat if Butte is sold and Moses Lake remains a standstill?
James May: That's the real question at the moment, and I'm not going to comment. When we did the equity raise on April 9, we clearly said that we could maintain neutral liquidity. We said would be breakeven on cash, or a little bit positive, with just operating Butte. Obviously, the thing that's changed now is there's some substantial doubt about whether or not we can do that, because of the semiconductor markets. Not that Butte is unprofitable, it's just less profitable than it was. We're in a cash burn situation until we understand exactly the impact of the trade war and what the change in sales is. We're looking at it and will comment on it in our October 30 earnings release.
PV Tech: Does REC Silicon generate revenue from its 15% stake in the Yulin plant in China?
James May: The plant is in the process of coming up. We've had some good results in terms of quality and other things. But we never expected cash flows off that facility until it's fully operational. There's now an opportunity to pay some of the debt down incurred with the construction of that facility. We will still continue to support that facility.
PV Tech: Do you have a rough estimate for when Moses Lake might start production again?
James May: It's totally dependent on when the trade war ends and when we regain access to the markets in China. China right now controls around 90% of the total PV supply chain. And that's a result of the trade war and China's quest to invest in that supply chain, while the rest of the world has used protectionist measures to protect what they have, which has become irrelevant.
Having said that, the Moses Lake facility is the lowest cost polysilicon producer in the world. In the first quarter of 2017, we were operating at 65% capacity and we've produced polysilicon at US$9.40. If we go to full operations, it will be nearer US$8. That's lower than what we estimate or what's realistic for polysilicon producer anywhere else in the world. So, it's not a case of needing protection, what we need is access to the market so that we can compete. If we can get access to the market and compete, we can basically beat the Chinese at their own game. It's a low-cost plan.
PV Tech: How quickly could operations be restarted at Moses Lake?
James May: The longer the period of time from the shutdown on July 15, the longer the time that it will take to bring the plant up. If the trade war ended right now we could probably do it in three or four months. Right now, if we were to decide to bring it up, a lot of the workers we laid off would still be there and we could bring them back. They know how to operate the plant. If it gets to where it's been quite some time – say, two years from the shutdown – it will take about six months to bring it up. We'll have to hire those workers and began to qualify them, do maintenance on the equipment and that sort of thing, in order to bring it up. Our strategy all along has been to make sure that we can bring it up as quickly as we possibly can.
US solar prospects amid trade tensions and a changing incentive landscape will take centre stage at Solar Media's Solar & Storage Finance USA in New York on 29-30 October 2019.