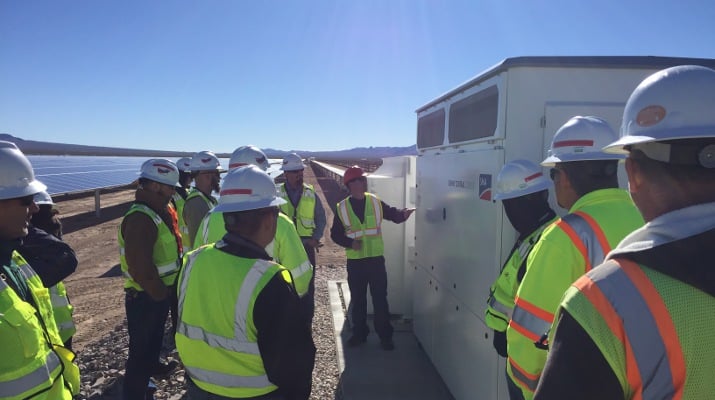 SMA announced Tuesday that its inverters have been selected by Amec Foster Wheeler for Sempra Renewables' 94MW Copper Mountain Solar 4 project in Boulder City, Nevada.
This stands as the fourth phase of the Copper Mountain Solar Complex — which is one of the largest PV solar facilities developed in the US. Once Copper Mountain Solar 4 is finished, it will generate enough energy to power approximately 41,000 California homes.
The installation is one of the first solar projects to use SMA's Sunny Central 2200-US inverter, which provides more efficient project design and high-power density. The Copper Mountain phase utilised 46 Sunny Central inverters.
Boris Wolff, executive vice president of SMA's Utility business unit, said: "SMA is honored to be selected for this project and to work with Amec Foster Wheeler and Sempra Renewables on this effort. The new Sunny Central 2200-US inverter is a game changer in terms of power density and feature-rich integration of advanced utility grade functionality."
Larry Myers, director of solar projects for Amec Foster Wheeler, added: "SMA inverters were the right choice for this project due to their production technology and capability, robust reliability, industry presence, and our familiarity with their organization and products from previous projects."