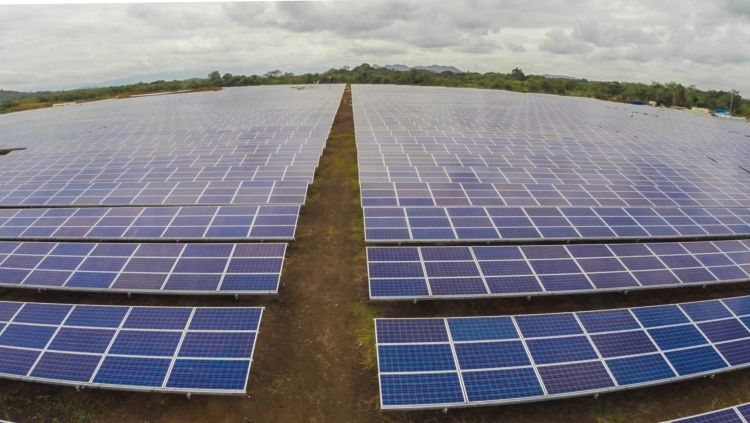 Solarcentury has offloaded a majority stake in a 200MW PV portfolio in southern Spain, which it will work to build starting this summer.
The British solar developer has yet to disclose the identity of the majority buyer for the four 50MW projects 'Cerrado Cabrera', 'El Primo Alemán', 'Hazas de los Sesenta' and 'Los González', cleared for construction last November in Alcalá de Guadaira (near Seville).
Solarcentury said it will build, run and manage the 'La Cabrera' group of four mostly on its own, once full financial close is reached. The developer will work alongside partner and local engineering firm Texla, as earlier statements had indicated.
The stake divestment comes amid speculation that a sale could too lie on the horizon for the entire Solarcentury group. Last week, investment bank Evercore was said by Sky News to have been hired to run a £250 million (US$325 million) auction process for the UK developer.
Over in Alcalá de Guadaira, work on the 200MW portfolio should see the four PV plants linked to the grid in 2020. the power they generate after that point should cover the demand of 105,000 households, according to Solarcentury.
As noted by the firm's chief executive Frans van den Heuvel, this is the second large-scale PV project it is deploying on a subsidy-free basis in Spain.
Its 300MW Talayuela installation in Cáceres – some 400 kilometres north – went down the same route after signing a PPA with an undisclosed offtaker last October. Since that same month, the project has been co-owned between renewable operator Encavis (80%) and Solarcentury (20%) after the former bought a majority stake.
Solarcentury claims to be working on a 5GW solar pipeline across the globe, spanning auction-backed projects in France, PV mini-grids in Eritrea, utility-scale in the Netherlands, Nigeria and Chile, amongst others.