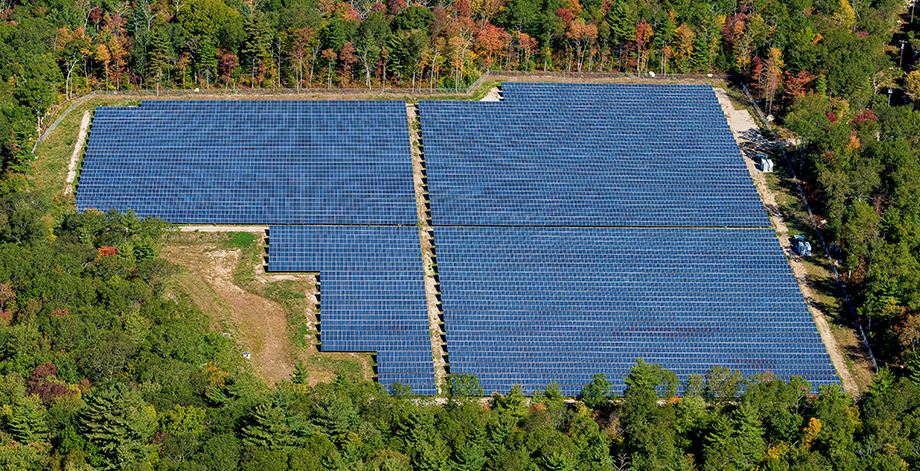 SolarCity, best known for its services in the US for providing residential and commercial rooftop solar, today announced a new set of services targeted at utility and grid operators. The PV provider will be branching into installation, financing and consulting services for utility-scale solar as well as energy storage development. In conjunction, SolarCity will be advancing controls for distributed energy resources, demand response and aggregated grid services, to form a full network of solar-related activities.
The company said it now offers turnkey delivery of solar power via wholesale contracts and direct grid tied solar power systems, which utilities looking to generate additional capacity can leverage to meet renewable portfolio standards (RPS) or other mandates as desired. The process is wholly managed by SolarCity, including financing, design and installation to optimisation and system maintenance.
On the distributed energy resources front, grid planners and operators have increased flexibility to modernise the grid. SolarCity is now going to design aggregated DER portfolios to address specific grid service needs through dynamic capacity and peak shaving, flexible ramping and spinning reserves, voltage and reactive power support and frequency regulation. These solutions are also supplemented by deploying energy storage which provides backup power to critical loads, thus improving reliability and resiliency during outages. Southern California Edison utility has partnered with SolarCity to pilot these aggregated DER portfolios.
In addition, SolarCity is offering visibility of the grid edge across all of its systems and the software and control platform, GridLogic, allowing customers to monitor and control a significant portion of DERs on their grid.
SolarCity has also launched dispatchable utility-scale energy storage solution. The combination will arguably aid utilities in avoiding capacity charges and enable them to manage peak load at a more cost-effective rate, as compared with traditional non-renewable solutions.
These new services from the soon-to-be thin-film manufacturer have already been tested by several utilities. The most recent being Connecticut Municipal Electric Energy Cooperative (CMEEC), who partnered with SolarCity to install 13MW of solar power systems and at least 1.5MW of energy storage.
Kauai Island Utility Cooperative (KIUC), the Hawaii-based consumer owned electrical utility, previously installed a 12MW utility-scale solar system with SolarCity, and is currently implementing a 13MW solar and 52MWh storage facility.