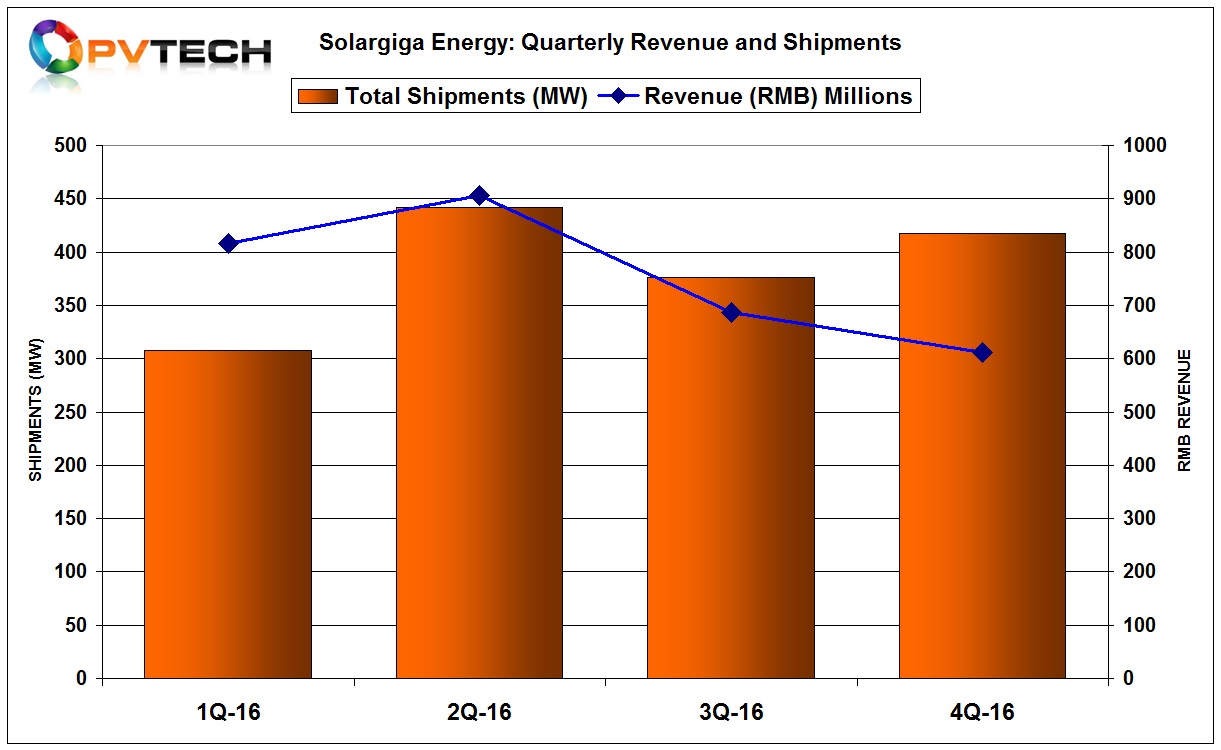 China-based integrated monocrystalline PV producer, Solargiga Energy Holdings has reported unaudited shipments and revenue for 2016, which highlights only a small year-on-year revenue gain, despite product shipments increasing 34% as ASP declines worsened in the fourth quarter of the year.
Solargiga reported unaudited full-year revenue of RMB 3,021.3 million (US$438 million), 4.2% higher than the previous year, which included sales of mono c-Si ingots, wafers, cells and modules as well as downstream EPC services and sales of electricity from PV power plants.
Therefore revenue in the fourth quarter of 2016 was around RMB 611.3 million (US$88.6 million), down around 11% from the previous quarter.
Solargiga reported product shipments in 2016 totalled around 1,543MW, up 34%, from 1,151MW in 2015. Shipments in the fourth quarter reached around 417.5MW, up from 376MW in the previous quarter.
The improved shipments in the fourth quarter were primarily offset by lower ASP's in the quarter.