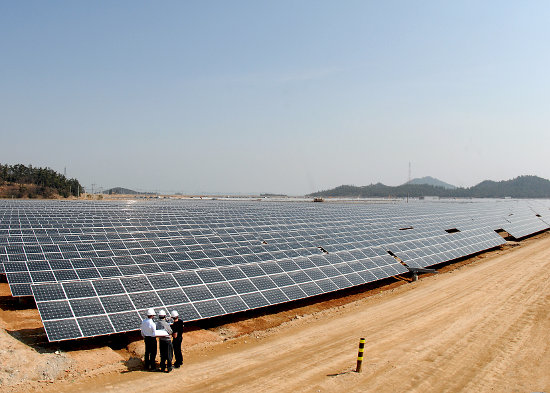 The South Korea Ministry of Trade, Industry and Energy has announced its 8th long-term plan for electricity supply and demand, including environmental and safety factors, stable power supply and economic efficiency.
The biennial draft reveals South Korea's intention to increase production from renewable energy sources with natural gas while reducing its reliance on coal and nuclear power.
The project plan for power generation is based on an estimated forecast for power generation over 15 years up until 2031.
The Government's target is to generate 20% of electricity from renewable energy sources by 2030. The aim for natural gas share is 18.8%, with coal expected to be at 36.1% and nuclear power 23.9%.
Installed capacity of renewable energy will be raised from 11.3GW to 58.5GW between 2017 and 2030 with the increase largely coming from solar and wind power.
Over the period, installed capacity of nuclear power generation would contract to 20.4GW from 22.5GW as five new reactors enter operation while 11 reactors, at the end of their lifetime, are taken off line.
The plan for renewables will see an increase by 2030 accounting to 33.7% of installed energy capacity. Nuclear reactor and coal-fired plants would decrease from 50.9% to around a third of the mix.
There are no significant factors for electricity rate hikes from energy transition toward renewable energy until 2022 in the plan. An estimated rise of rates of 10.9% by 2030 is slower than a 13.9% increase in the past 13 years.
The 8th Basic Plan was submitted to the trade and energy subcommittee of the National Assembly's Trade, Industry, Energy, SMEs, and Start-ups Committee on 14 December and will undergo a public hearing on 26 December.
Recently, plans were released to invest US$1.55 billion in South Korea's capital Seoul to install 1GW of PV generation by 2022.