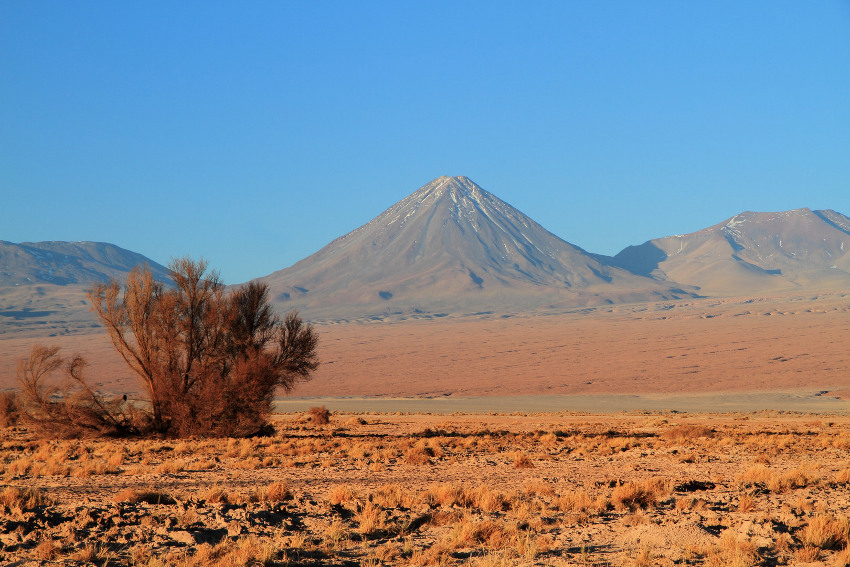 Some of Chile's largest banks have rallied behind a bifacial solar project in the Atacama Desert, already being built at one of the world's driest inhabited locations.
Madrid-based developer Grenergy said this week it has lined up US$71 million from four financial institutions to bankroll a 103MW project near the Quillagua oasis, in north Chile.
Banco Security, Banco del Estado de Chile and Penta Vida Compañía de Seguros de Vida will each supply one third of a US$60.3 million senior debt facility, structured against a 17-year timeframe.
Meanwhile, a further US$11 million will come in the form of mezzanine credit from Sinia Renovables, an energy investment entity owned by Spain's Banco Sabadell.
The funding package has been secured with the 103MW project already under construction. Under Grenergy's timetable, the plant should be linked to the grid by Q3 2020.
The Quillagua project will require US$97.5 million in overall investment. Once up and running, the 301GWh-a-year plant is expected by Grenergy to produce annual revenues of US$14 million.
The installation, Grenergy explained, will be bifacial-powered. According to the firm's estimates, the use of two-sided modules will boost power output by up to 15%.
The firm also touted the solar potential of its project location choice, a spot widely seen as one of the world's driest. In Quillagua, Grenergy noted, irradiation nears 3,000 net hours a year.
Bifacial plays into the world's top irradiation hotspot
According to Grenergy, the Quillagua 103MW solar project is the largest it has ever undertaken worldwide. It is not, however, its first PV venture in Chile, a country it sees as "strategic".
The Madrid-listed firm claims to have linked more PV plants (25) to Chile's grid than anyone else. A few weeks back, it opened a new base in the country to oversee Latin American plays.
The group – which recently made its green bond debut – owns 1.937GW worth of solar projects at various stages in Chile, followed by 980MW in Spain, 458MW in Colombia and others.
The firm's 103MW new push brings another solar newcomer to the Atacama Desert, seen by researchers as home to the highest long-term solar irradiation levels in the entire planet.
This year alone, strides have been made by projects by Mainstream (145MW), Sonnedix (171MW), Valhalla (561MW) and Google, which will be the offtaker of a 125MW hybrid.
Much like Grenergy, Enel is amongst those tapping into bifacial's potentially higher yields to make the most of Atacama's solar resource, with a 382MW plant under construction since August.
The gradual spread of bifacial modules comes as the dedicated exports by Chinese manufacturers into one of the world's top markets become mired in geopolitics.
The US decision to spare bifacial modules from Section 201 import tariffs, to then backtrack but see its u-turn blocked by the courts, have cast doubts on the long-term access bifacial will enjoy.
The prospects and challenges of Latin American solar and storage will take centre stage at Solar Media's Energy Storage Latin America, to be held in Colombia on 28-29 April 2020.