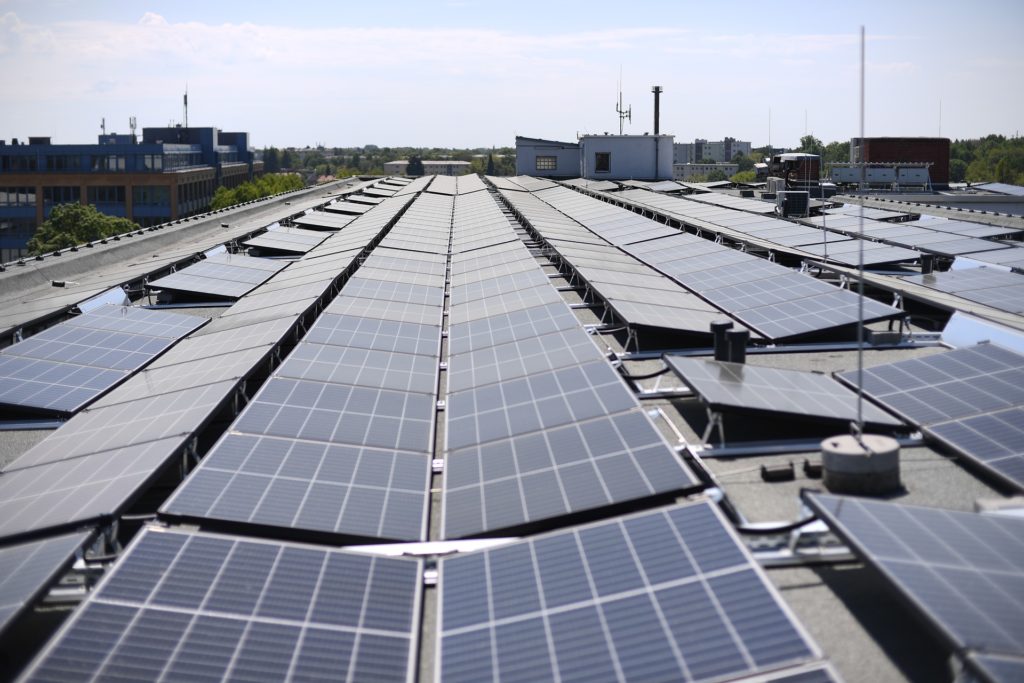 PV solutions provider SPI Energy's wholly owned subsidiary, Solar4America (S4A), has begun manufacturing M10 (182mm) modules in the new production line at its facility in Sacramento, California.
The new line will add 550MW of solar module manufacturing capacity which currently produces 700MW and is expected to ramp up to 2.4GW this year.
Moreover, the new M10 module production line will cater to both the residential market with 410W Mono PERC modules and the commercial and industrial (C&I) one with 550W bifacial Mono PERC modules.
Currently S4F has a production capacity for 2023 of modules that includes 330W/60 cells and 410W/72 cells, 410W/108 half cut cells all black modules aimed at the residential market and 410W/72 cells (silver) and 550W solar modules for the C&I market.
Denton Peng, chairman of S4A, said: "We are very excited to meet this important milestone for our company and offer the best domestic-made solar module products to our customers to meet the increasing demand for American-made modules."
SPI Energy continues to increase its solar production capacity in the US, after signing a letter of intent last August to secure 1.5GW of solar wafer manufacturing equipment for a US wafer production facility which is expected to reach 3GW by 2024.