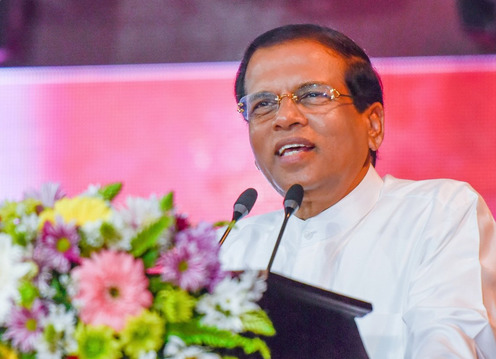 Sri Lanka will go ahead with an international tender to set up a 100MW floating solar plant on the Maduru Oya Reservoir in the eastern part on the island.
The Cabinet of Ministers approved the programme for solar to cover around 4% of the reservoir, the equivalent of 202 hectares.
This is the first step in a previously approved wider plan to set up floating PV plants on various dams and reservoirs, which are governed by the Mahaweli Authority, across Sri Lanka.
The proposal was put forward jointly by president Maithripala Sirisena, in his capacity as the minister of Mahaweli development and environment, as well as Susil Premajayantha, minister of science, technology and research, and Ranjith Siyambalapitiya, minister of power and renewable energy.
In related news, as part of goals to generate 20% of the island's electricity via renewables by 2020, the Cabinet had approved the implementation of a training programme for prototype manufacturing of solar panels last April – to be run by four university professors. The Cabinet has now also appoved an extra LKR80 million (US$530,000) allocation to obtain the necessary equipment, chemicals and consumer goods for the training programme.
PV progress has been muted in Sri Lanka, although PV Tech understands there is strong interest at a high level to carry out large-scale solar auctions – not just on reservoirs – with discussions ongoing. Meanwhile, Spanish firm Grupo Clavijo recently supplied trackers to the 12.56MW Solar One Ceylon solar PV plant on the island.