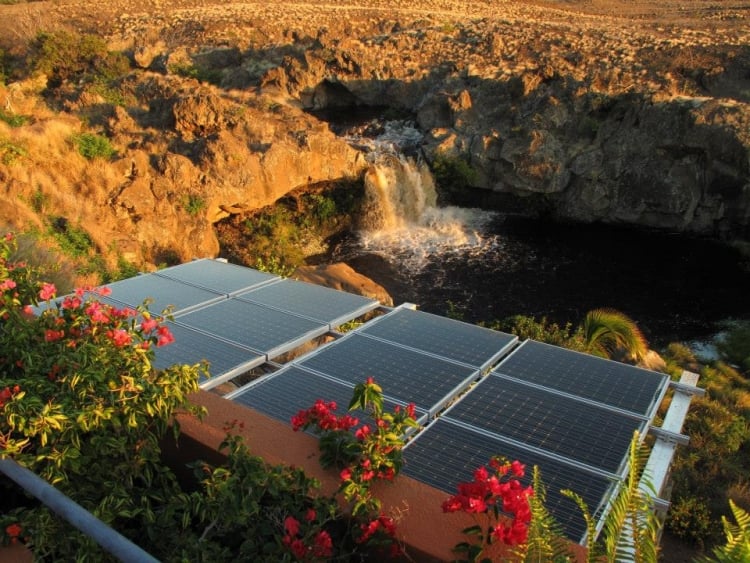 Hawaii's electricity regulator and main utility have recognised that customer-sited distributed energy resources (DERs), including rooftop PV and energy storage, can provide essential grid services and better visbility for network operators, the VP of Stem Inc's Hawaii operations has told Energy Storage News.
Tad Glauthier of Stem told PV Tech's energy storage-focussed sister site that the islands, often seen as a 'test bed' for grid networks approaching higher penetrations of PV and other DERs, are also likely to see business models introduced to their electricity markets this year that maximise the grid benefits DERs can provide. These include adding greater visibility into present and forecasted network activity and providing ancillary services directly to the grid.
A Stem programme on in the US island state was one of the awardees of a share of funding given to Hawaiian Electric Company from the US government's Sunshot Initiative, the solar cost-cutting programme that targets investment in innovative solutions, in late January.
Utility firm Hawaiian Electric Company (HECO) received US$2.4 million for projects that work to towards the goals of SHINES (Sustainable and Holistic Integration of Energy Storage and Solar PV), which looks at incorporating more PV and storage onto grid networks. HECO also matched the funding with its own contribution to the programme's local activities. The funding for HECO's projects were part of a total US$18 million distributed by Sunshot to six programmes across the US.
Leveraging DERs for mutual network and system benefit
Stem, which specialises in energy storage primarily to help businesses reduce their peak demand charges, is deploying commercial energy storage systems on the islands of Oahu, Mauai and Hawai'i Island. The company installed its first systems in Hawaii in October. Over the next three years, systems deployed at local businesses will be integrated into HECO's energy management systems on each island. The idea is that these will give grid operators visibility into and control over their use.
At the time of the award, HECO's Dora Nakafuji, the utility's director for renewable energy planning, said distribution grids were having to cope with "rapid increases in bi-directional flow of distributed generation resources".
"Because of limited point-to-point visibility and controls to grid operation centers on distribution grids, a sudden influx or drop off of distributed generation (DG) in local pockets can have adverse and costly impacts," Nakafuji said.
Also involved in SHINE on Hawaii is infrastructure company GridCo Systems, which will be deploying a regulation system to keep voltages on the grid at a frequency of 60Hz, something HECO said was made more difficult by the addition of rooftop PV, which it said at present provides "little or no information to system operators". Additionally, HECO said, "a circuit that is saturated with PV also strains the grid as it adds electricity when demand isn't there".
Back in June last year, Paul Nahi, CEO of microinverter and energy management company Enphase, told PV Tech and Energy Storage News that the ability of modern PV systems and other DERs to give visibility back to the grid in the form of data and analytics on predicted output, forecasted demand at the customer site and other information, was something mainstream commentators often missed the significance of.
"…There's a view that by adding generation [from rooftop PV], you don't have visibility and the reverse flow of energy may have an adverse effect on particular transformers or even central generation facilities. But the reality is that no, with those solar assets out there, we can leverage those assets," Nahi said.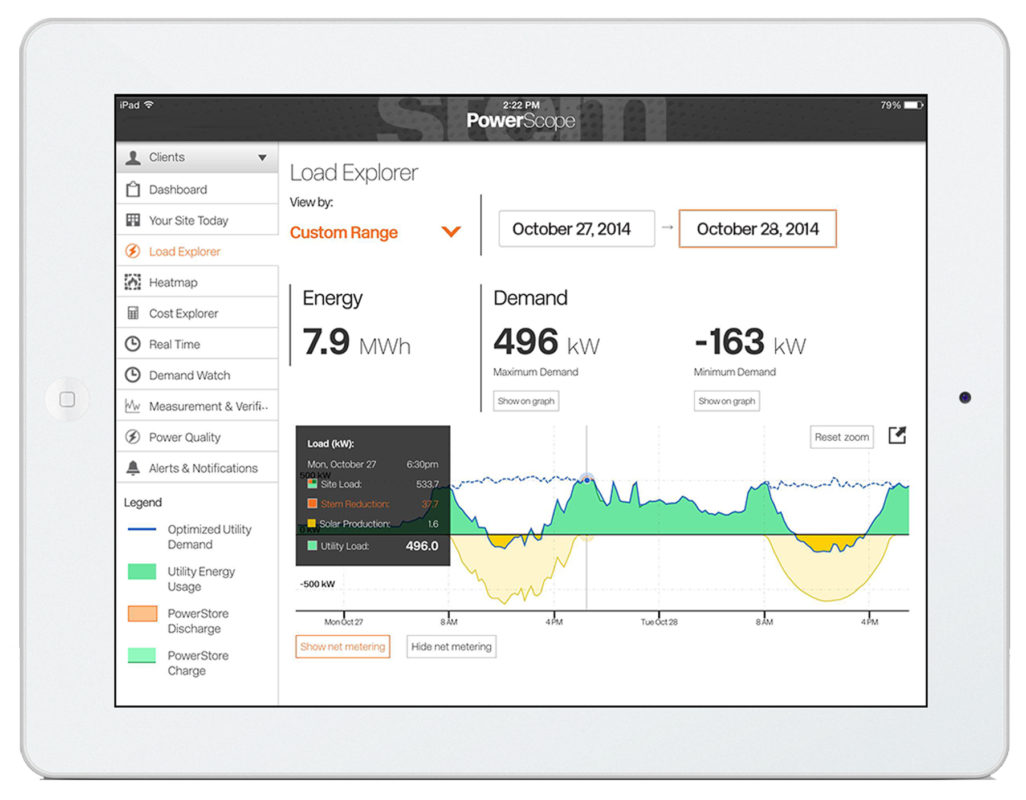 Hawaii a test bed for business model innovation as well as technical solutions
Tad Glauthier of Stem said that the Hawaii Public Utilities Commission (PUC) is keen to allow customers, including those with commercial storage, to not only generate their own power but also to be "given an opportunity to participate in grid programmes".
Not only is Hawaii racing ahead in PV deployment, with around 300W of rooftop solar per capita already and a race to become 100% renewable by 2045, Glauthier said, but the state's efforts could also be instrumental in developing business models that help build the case for the growing role of DERs in electricity markets.
"…There's a real active utility effort to create grid services, programmes and tariffs within the next year that customers will be able to sign up for and get rewarded for allowing their resource to support the grid," Glauthier said.
"You [the customer] don't have to but if you want to get some credit on your bill or some payment you have to give us [the network operator/utility] some control, your device has to respond to a signal when we have a need for it."
At present, HECO is in talks for a merger with energy provider NextEra Energy, filing its plan with Hawaii PUC at the end of last month.
This article has been amended from its original form to reflect Tad Glauthier's correct job title at Stem.