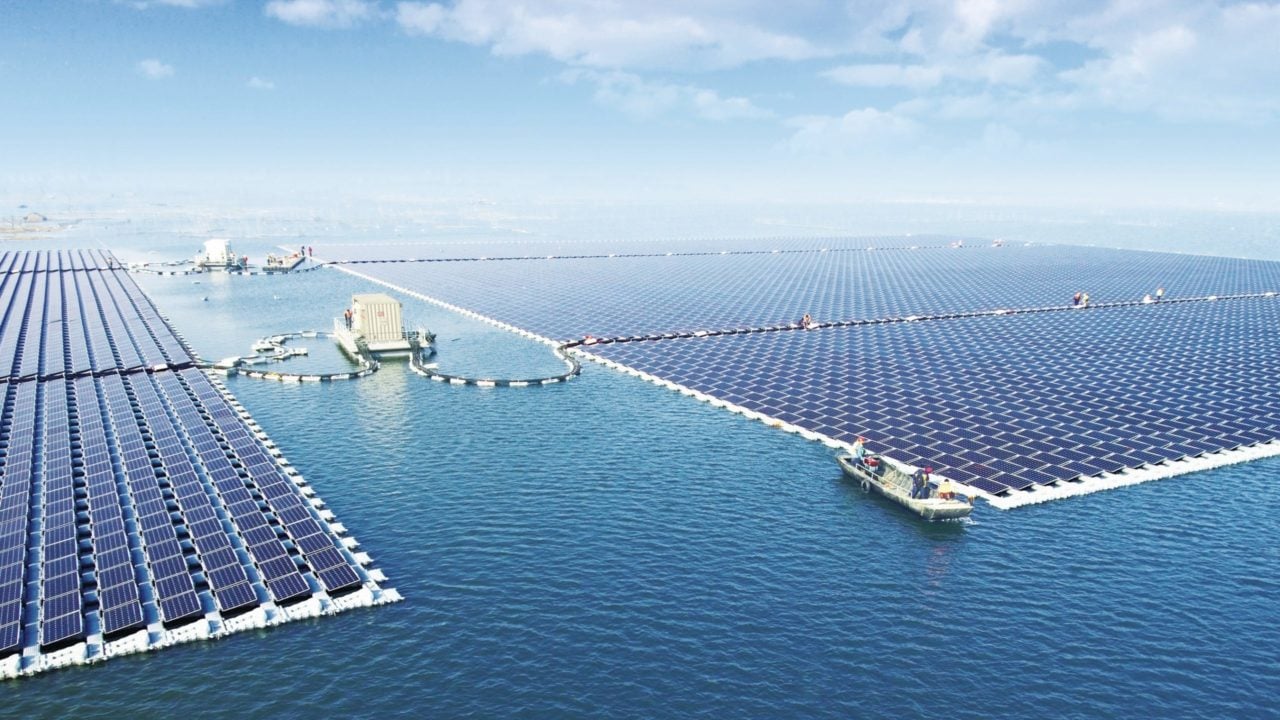 Major PV inverter manufacturer Sungrow Power Supply Co Ltd has reported strong first half-year financial results due to strong demand in China and key markets such as South East Asia.
Sungrow reported PV inverter shipments of 10.9GW in the first half of 2017, up almost 70%, compared to the prior year period.
China remained Sungrow's major market in the reporting period, fuelled by recently released figures from the National Energy Administration (NEA) that the country had officially added 24.4GW of new solar power capacity in the first half of 2017, up from 22GW in the prior year period.
However, Sungrow noted that that strong demand from international markets, such as APAC, North America, EMEA, and India contributed to the increased inverter shipments. The company recently noted a new milestone of cumulative shipments surpassing 1GW to India.
The company also noted demand was strong for its latest 1,500V (DC) inverter technology deployed in its SG2500HV turnkey central station had already been shipped to various projects in China, the US, and India, while its 1,500V (DC) SG125HV string inverter was rready for shipments in the second half of the year.
"With 16 branches located in the world's most dynamic PV markets, Sungrow is now able to deliver high quality and reliable products as well as provide professional services to our customers worldwide," said Prof. Renxian Cao, President of Sungrow.
To meet increased demand, Sungrow has been adding new manufacturing capacity, reaching 15GW by the end of the second quarter of 2017. The company said that a further 5GW of new manufacturing capacity was being planned. During the reporting period, Sungrow's PV inverter production reached approximately 9.93GW.
Completion of the largest (40MW) floating solar (FPV) project in Anhui, China in the reporting period is a prequel to a total of around 800MW of FPV projects in the region, according to Sungrow.
Financial results
Sungrow reported first half 2017 revenue of RMB 354,132.23 million (US$530.4 million, up 48.68% year-on-year.
Net profit was RMB 369,137,007.04 million (US$55.28 million), up 63.99% from the prior year period.
However, due to increased sales and shipments as well as a significant increase in R&D expenses, operating cost almost increased (43%) inline with revenue. The sales expenses increased 64.07% and management expenses increased by 42.09%, compared to the prior year period.
Net cash flow from operating activities was negative RMB 945,02 million (US$141.5 million), down 287.88% year-on-year.
Sungrow highlighted that it maintained a market share in China of over 30%, something it had achieved for 10 years, while supplying inverters to more than 50 countries and regions.