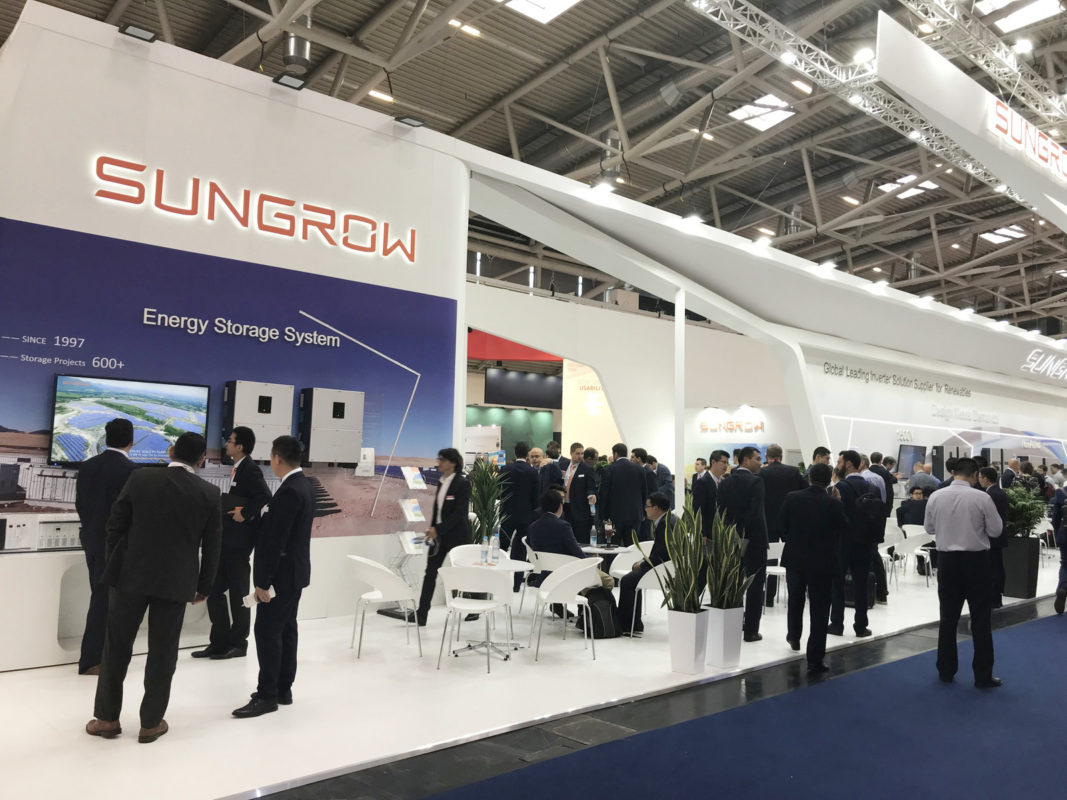 PV inverter manufacturer, Sungrow Power Supply Co had the most incredible revenue generation in the fourth quarter of 2018 that surpasses anything any PV company has ever experienced. The problem of course is why?
Sungrow highlighted in its freshly published 210 page 2018 annual report that it continued to lead the global inverter market with global shipments of 16.7GW, a 1.2% year-on-year increase with cumulative global shipments topping 79GW.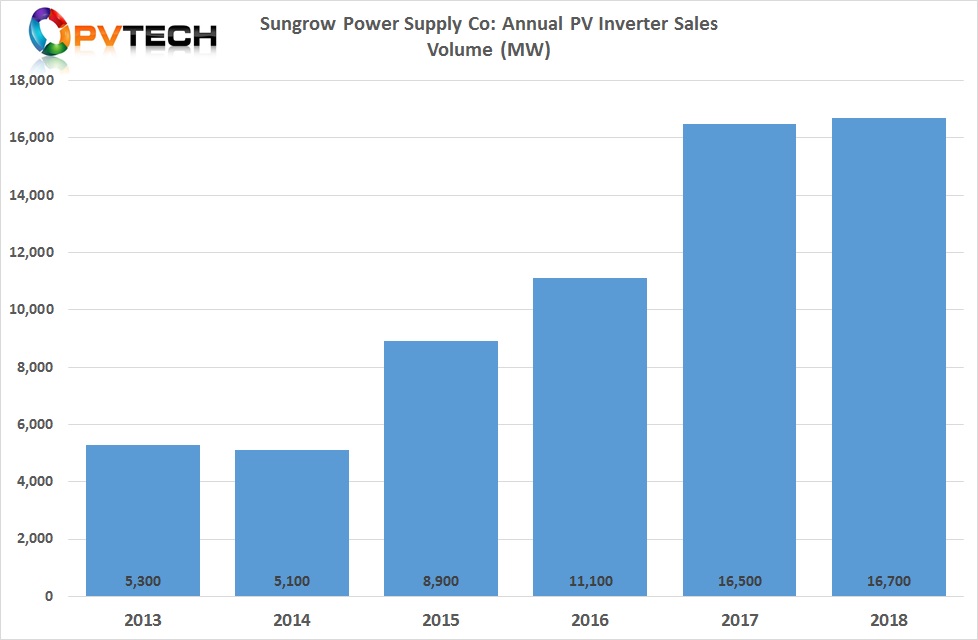 In 2018, Sungrow said it supplied 11.9GW of inverter products into the China market, down 9.8% year-on-year, while combined overseas shipments topped 4.8GW, an increase of 45.5% year-on-year.
The company reported total revenue in 2018 of over RMB 10.3 billion (US$1.52 billion), up from around US$1.32 billion in 2017, an increase of 16.69%, year-on-year.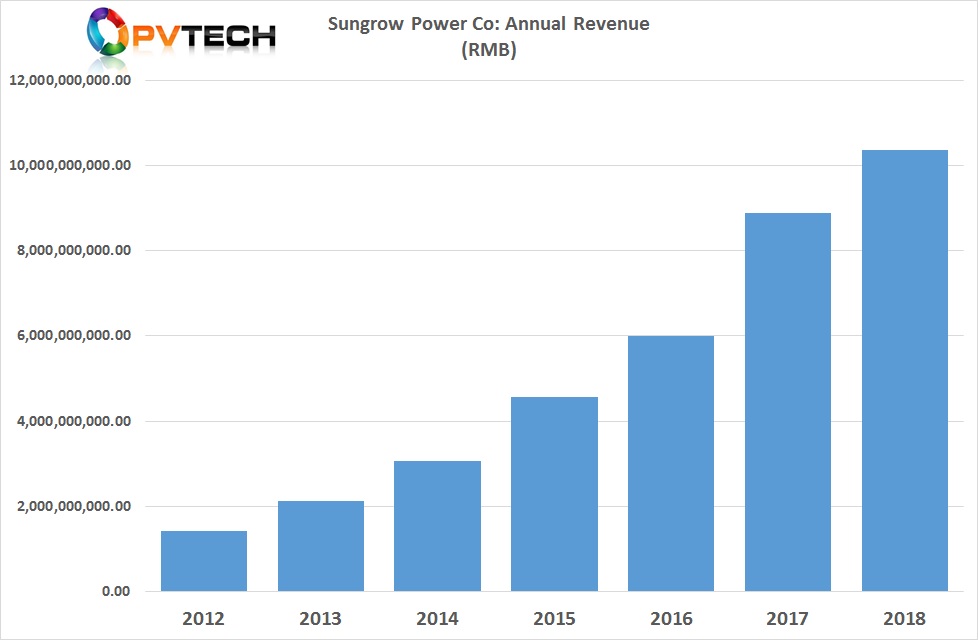 However, Sungrow's revenue generation over the first nine months of 2018 had not kept pace with same period in the previous year. As a result, the company averaged US$280.3 million per quarter in the first three quarters of 2018.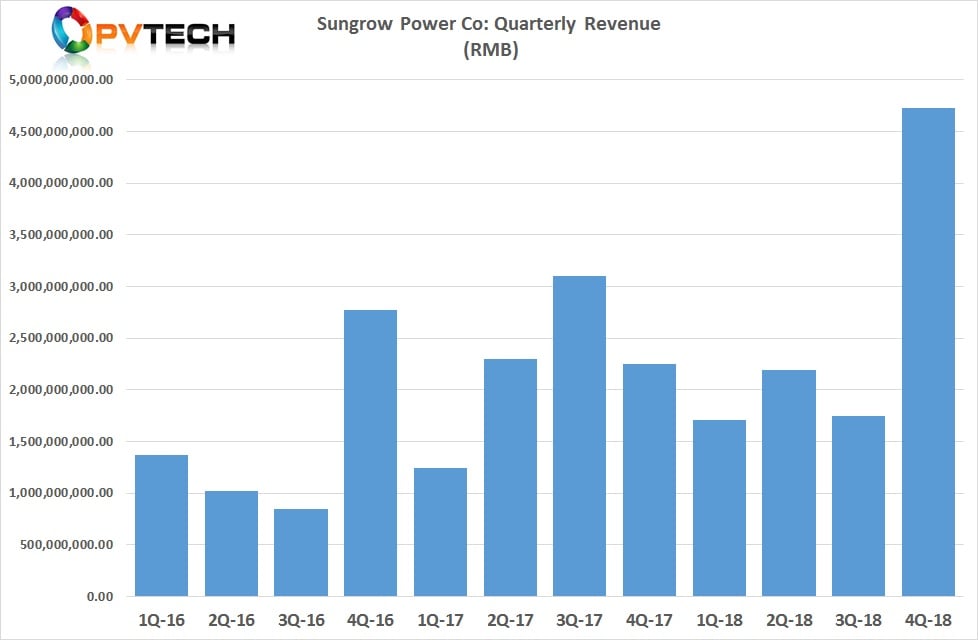 That shouldn't be surprising given the fall-out in China post the 531 New Deal that stopped utility-scale and Distributed Generation (DG) support in Sungrow's biggest market.

What wasn't explained in the report was the monumental revenue generation seen in the fourth quarter of 2018.
In contrast, Sungrow posted fourth quarter revenue of more than RMB 4.7 billion (US$703 million), a 170% plus increase, quarter-on-quarter, its biggest revenue generating quarter in the company's history and the most spectacular recovery of revenue this industry observer has ever seen.
But, and it's a big but, fourth quarter revenue growth as well as the annual revenue growth wasn't down to PV inverter sales, especially considering the downward pressure on average sale prices (ASPs) through the year and volume of inverter sales only increasing by a meagre 1.2%.
A clue to the revenue growth came from a single sentence within the 210 page report. Translated it said:
"During the reporting period, the company's power plant system integration business also achieved significant growth, with revenue of 5.86 billion yuan (RMB), an increase of 25.7%, year-on-year."
This means that over half of Sungrow's 2018 annual revenue is coming from Engineering, Procurement and Construction (EPC) work.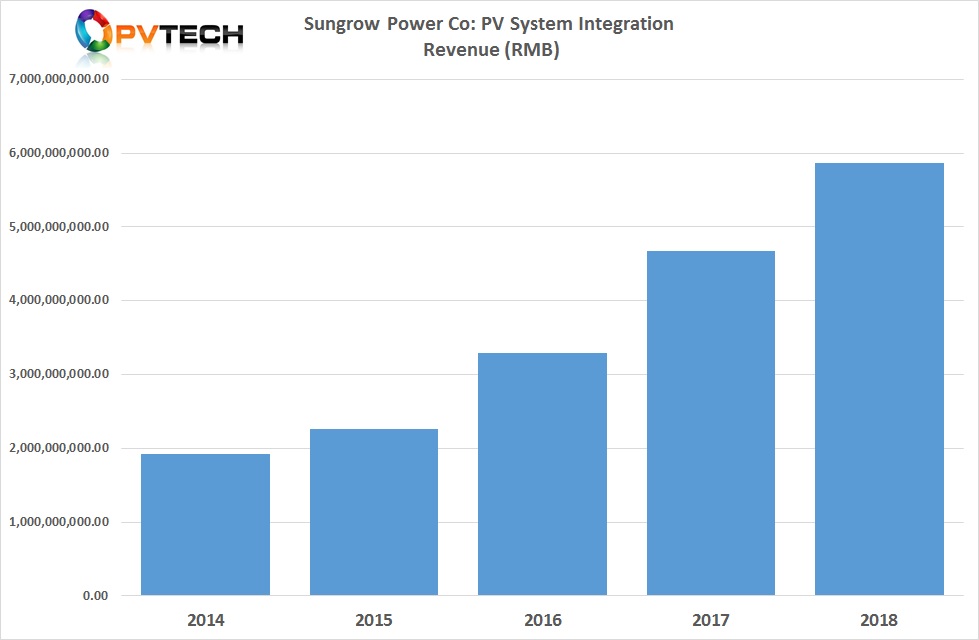 We would be the first to admit that although we knew for many years that Sungrow had an EPC business, we didn't realise that it had become such a major part of the business. Like many, we focused attention on the PV inverter business, wrongly thinking that this was the key revenue generating part of the business.
Indeed, in the many times over many years we have met and interviewed senior staff at Sungrow, talk of EPC was often not even on the agenda and rarely commented on.
Until now we weren't even looking (it is actually hard to find) for EPC revenue data in Sungrow's reports, again due to the misconception that it wasn't a major part of the business.
In the chart below, we have segmented three key sources of Sungrow's revenue generation, which includes PV inverters, Energy Storage and EPC and included the total annual revenue from 2014 onwards.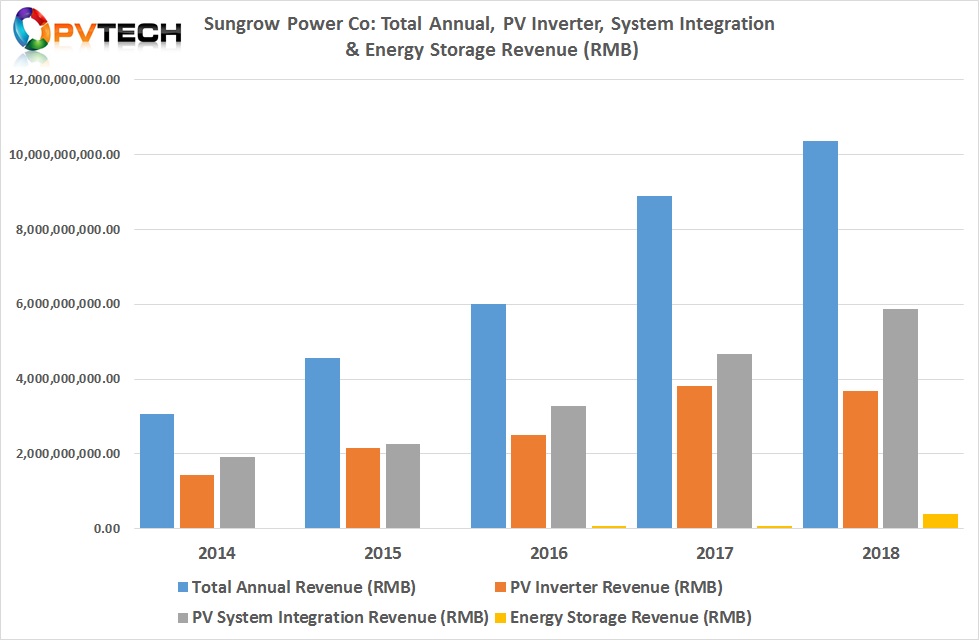 Even back in 2014, EPC revenue was higher than that for PV inverters. Energy storage revenue is also growing rapidly, up almost 500%, year-on-year to US$57 million, compared to US$9.5 million in 2017.
Although not covered in the chart (not reported separately by Sungrow), a new business segment is also emerging, floating solar (FPV), which the company has generated more than 30 patents on advanced floating body, square array anchoring, inverter boosting floating platform and system operation and maintenance, in the last few years. Sungrow has also entered the electric vehicle (EV) market with drive systems.
The new reality is that Sungrow may be a major PV inverter manufacturer but a lot more of its revenue streams are coming from other sectors.
Indeed, due to ASP pressure and stalling growth, due to the 531 New Deal, PV Inverter revenue actually declined in 2018.
Coupled to PV inverter ASP pressure and the significant levels of EPC operations, Sungrow's operating costs increased by over 20.5% to RMB 7.79 billion (US$1.16 billion) in 2018.
Sungrow reported its annual profit was also down in 2018. Net profit was RMB 809 million (US$120.6 million), compared to a record RMB 1.02 billion (US$152 million) in 2017.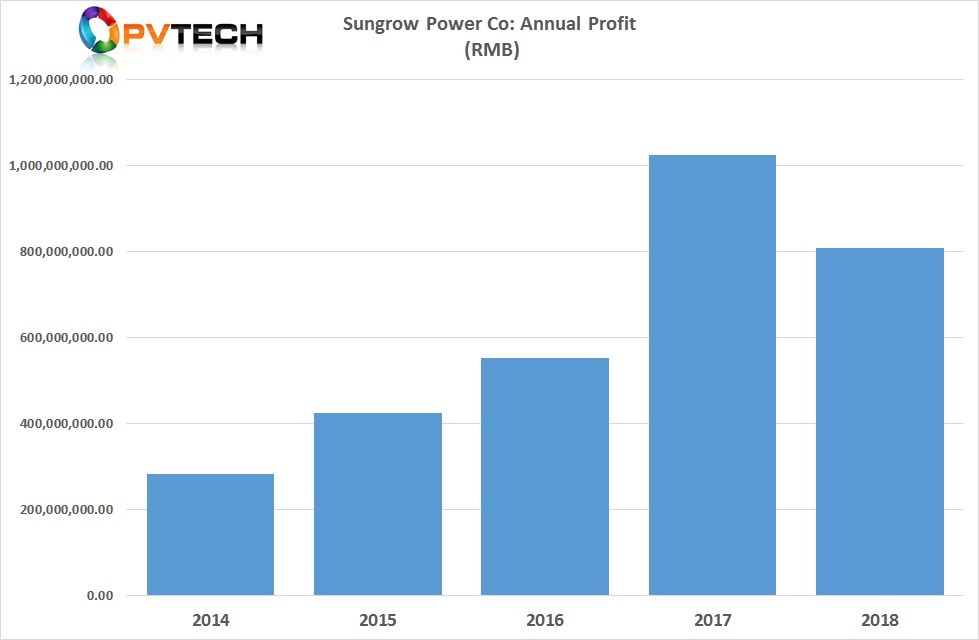 Perhaps the most perplexing aspect to the low profitability was that despite the US$703 million in revenue generated in the fourth quarter of 2018, was the profit of only RMB 202 million (US$30.1 million), which was only in-line with profits made in the previous quarters.
Basically, a lot of revenue for very little profitable return, which could have been heavily weighted towards Sungrow's EPC business.
Houston we have a problem?
With EPC revenue higher than PV inverters, another problem has appeared for us as we have been using charts comparing total quarterly and annual revenue of four (Sungrow, SolarEdge, Enphase and SMA Solar) public listed PV inverter manufacturers, notably highlighting the strong revenue growth of SolarEdge in 2018.
However, these charts are misleading when Sungrow is generating over half its revenue from its EPC business. In future we will be only citing Sungrow's PV Inverter and energy storage revenue, instead of total revenue. Sungrow's PV inverter revenue was averaged for first half year and second half year for 2018, to provide quarterly estimates.
For reference, we have included the revised charts below, which highlights that SolarEdge surpassed its public listed rivals in 2018.