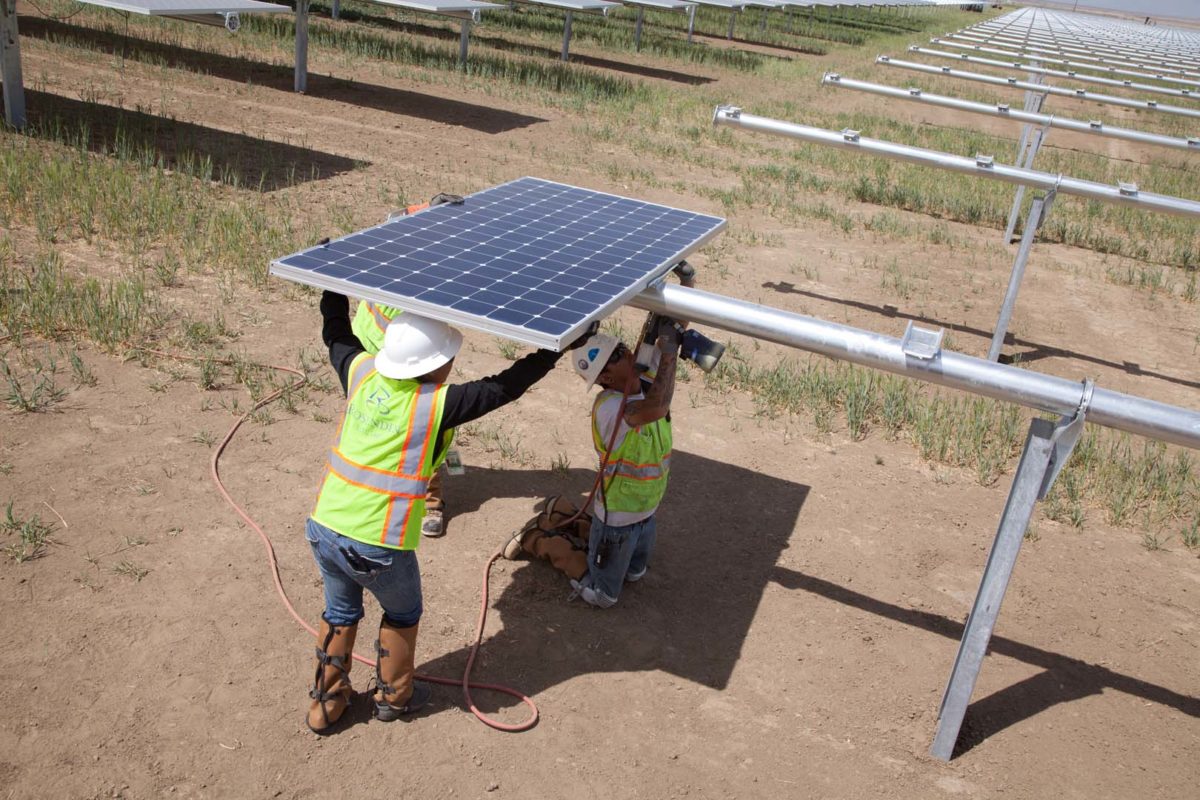 High-efficiency PV module manufacturer SunPower has sold two Californian projects, totalling more than 134MW amid recently announced restructuring plans.
Sustainable investment fund New Energy Solar has acquired the two large-scale Kern County-based solar PV projects that were developed, designed and constructed by SunPower. The latter will still retain ownership interest and provide ongoing O&M services for the projects, with New Energy Solar acquiring a majority interest.
Both 67.4MW projects began construction in 2015, with commercial operation scheduled to be reached before the end of the year.
"We believe the quality of these projects, both in terms of SunPower's leading technology and their highly creditworthy off-takers make them excellent additions to our portfolio," New Energy Solar CEO Tom Kline said in a statement. "We are proud to partner with SunPower, one of the most experienced and leading developers and operators of utility-scale solar power."
The power generated from one of the plants, known as the Stanford Solar Generating Station, will be purchased by Stanford University, together with the associated renewable energy credits (RECs). Turlock Irrigation District (TID) will purchase the power and RECs from the other project, the TID Solar Generating Station.
"Stanford University and TID are using an innovative model called off-site solar to meet their renewable energy goals and serve their constituencies with cost-competitive emission-free solar power," said Nam Nguyen, SunPower senior vice president. "Off-site solar allows for land-constrained organizations to benefit from the economies of scale achieved with larger solar installations. We congratulate New Energy Solar on their leadership in recognizing the value of this model and thank them for their partnership."
SunPower recently announced PV module ASP declines of 25% as of late, with further restructuring strategies including the closure of its 700MW module assembly operation in the Philippines resulting in a 25% reduction in its global workforce with 2,500 job losses.
Against that backdrop, it appears SunPower is selling its Kern County projects to raise some much needed cash.