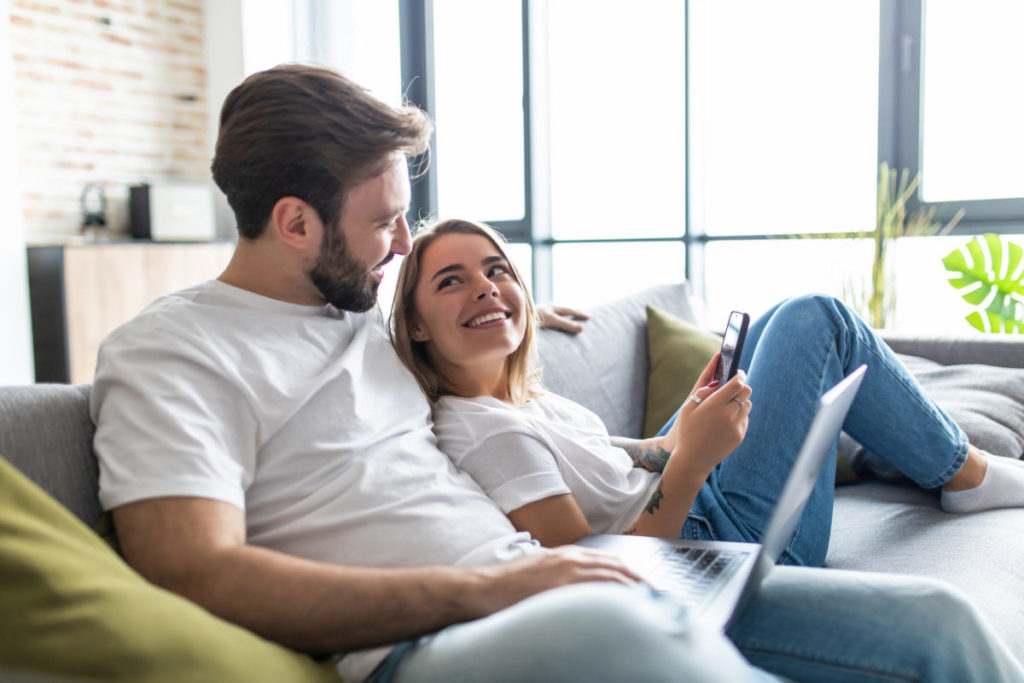 As photovoltaic technology goes mainstream, driving a market evolution in how solar is installed and financed, how is one of its stalwarts and pioneers – Qcells – adapting to this consumer-focused future?
In an industry as fast-paced as renewable energy, jaw-dropping statistics are pretty common. But one recent data set from BloombergNEF (BNEF) and the China National Energy Administration (NEA) has proven particularly eye-opening. In 2022, the data showed, China added more than 51GW of small-scale – i.e, rooftop – solar. 51GW solely on the rooftops of private households and businesses. In a single year. This figure alone was nearly 20GW more than the entire renewable energy capacity additions of the US that year; on- and off-shore wind, and solar of all shapes and sizes, all dwarfed by China's distributed PV sector.
The argument that the world's rooftops hold the key to solar's mainstream breakthrough has been intermittently convincing. Over the past decade of intense PV growth, global solar hotspots have seen each segment – utility, C&I and residential – vying for capacity prominence, but expert opinion tends to diplomatically suggest that all three will be key for PV to play a starring role in mankind's scramble against climate catastrophe.
The BNEF data shows that distributed solar, at least in 2022, tended to dominate most mature PV markets. Only the US, India, Spain and Japan installed more utility-scale PV last year than they added to their private and C&I rooftops. China, Brazil, Germany, Poland, Australia and the Netherlands – the remaining six nations that led the way in cumulative PV growth in 2022 – all saw distributed solar outstrip utility solar significantly.
In Germany, Europe's largest solar market, there were more than 370,000 new rooftop solar PV installations in 2022, according to data from the Bundesnetzagentur and the German Solar Association (BSW). This represented a cumulative addition of nearly 3GW of PV, which was 40% more than the previous year.
"Already in 2023, Germany has enjoyed a recording-breaking start to the year, with more than 2.6GW of PV installed in Q1," said Oliver Beckel, director of corporate strategy at Qcells and board member of the BSW. "Private households are at the forefront of this surge, and we expect to see this growth sustained throughout the year and beyond."
There are a number of factors driving the expansion of residential solar globally. In China, the low cost of PV is increasingly attractive to the nation's growing middle class. Air pollution concerns still bedevil most big Chinese cities, and while the country's coal use rose 4.3% in 2022, its overall emissions – while still one third of ALL global emissions – actually fell by 1.5%. According to the Centre for Research on Energy and Clean Air, this fall can be attributed to the growth of renewables. It would appear that 'Going Solar' is no longer the preserve of wealthy Western households – a development that should be warmly welcomed.
Solar module efficiency improvements have also made higher-density, high-power installations much more cost-effective for the average household and small business. An industry-wide shift from typical Passivated Emitter Rear Contact (PERC)-based modules to Tunnel Oxide Passivated Contact (TOPCon) and, over the next couple of years, tandem Perovskite cell-based modules is underway, promising an increase in average panel efficiencies of up to 2-4% for marginal extra cost. Meanwhile, wafer sizes are standardizing at a minimum of M10 (182 mm) and increasingly M12 (210 mm), enabling higher watt-power modules. Alongside a growing range of financing options – from Buy Now, Pay Later to solar leasing and solar loans – getting solar panels on to a home or warehouse roof is becoming a much more attractive, low-barrier proposition for millions.
And as the market evolves, so too do the scale and strategies of market providers. In Europe and the US, a proliferation of solar financers, leasers and installers are accelerating ground-up demand for rooftop systems. Such demand is driven on the one hand by greater eco-consciousness, and on the other hand by a keen desire to take greater control of one's electricity consumption and costs.
Qcells, for decades a leading solar module manufacturer, recently branched out into this dynamic space with its growing Distributed Energy Solutions (DES) division, which has already captured a healthy share of Germany's B2B and B2C segments. Sights are set on a greater market share in 2023, particularly as the PV pie continues to grow.
Through the roof: confidence in solar is soaring
If the phrase "When China sneezes, the world catches a cold" now drips with irony in this COVID-shaped world, the sentiment behind it still rings largely true. The energy industry, like many others, has belatedly begun the painstaking process of reducing its overreliance on a single source following the hard lessons learned from Russia's invasion of Ukraine.
For solar, the topic is pockmarked with complexity. End customers in Europe and the US, for example, see PV simply as a means of reducing their reliance on the grid and, with it, lowering their exposure to the energy price hikes that lurked unapologetically in bills cast with horror across millions of kitchen tables last summer.
A recent survey by BSW revealed that one in five German homeowners aim to install solar in the next 12 months, with the majority "confident" in a "persistent solar power boom" for Germany. On a per capita basis, Germany's Benelux neighbours are leading the way. This year, expectations are high that Belgium's solar market can join Europe's 1GW club for the first time ever. SolarPower Europe's EU Market Outlook for Solar Power 2022 – 2026 report forecasts that Belgium will install more than 1GW of new solar PV capacity in 2023, having just missed that threshold in 2022.
A telling statistic from SolarPower Europe's market outlook is that all three of the Benelux nations are present in the EU's top five countries for solar capacity per capita in 2022. The Netherlands tops the bill, with 1,044 watts of PV installed per person, with Belgium in fourth (663 watts) and Luxembourg in fifth (629 watts). Germany (816 watts) and Denmark (675 watts) round out the top five. Penetration is good; in 2023 it can be even better as consumer demand continues to grow.
Over in the US, a recent survey by solar PV software provider Aurora Solar titled Solar Industry Snapshot finds that 77% of US households either already have solar PV installed, or are interested in doing so. EnergySage, a residential installation portal, has found that Qcells is now the most quoted solar panel maker in the US – a fact not unconnected to Hanwha Solutions' recent US manufacturing expansion announcements following President Biden's Inflation Reduction Act (IRA).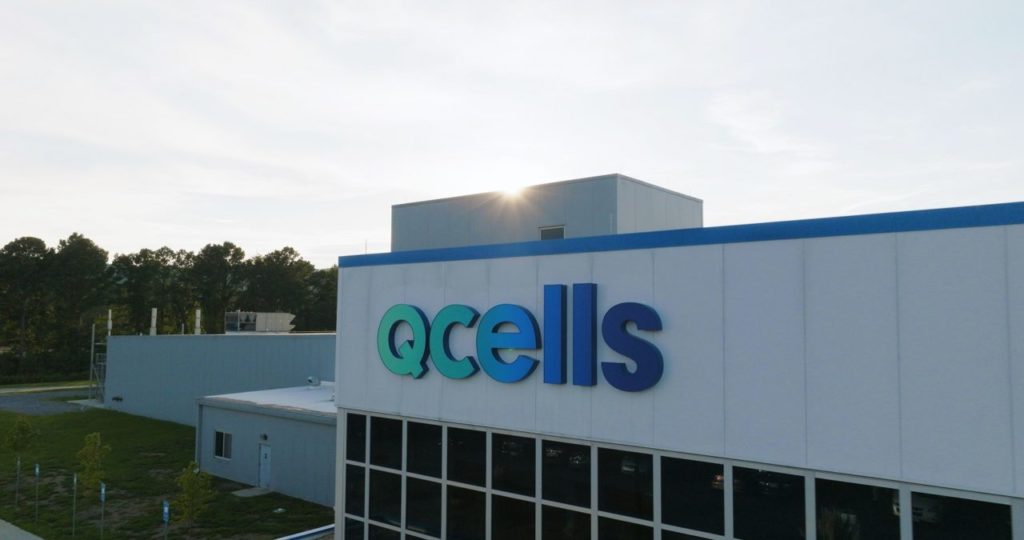 Qcells' investment plans of $2.5 billion are intended to build out a fully 'Made in America' solar supply chain, thereby reducing the company's reliance on externally sourced raw materials and on-shoring cell and module production closer to its key US market. With this investment, the company will increase its production capacity in the U.S. to 8.4GW by the end of 2024. Recently, Hanwha Advanced Materials, a member of the Hanwha Group to which Hanwha Solutions (Qcells' owner) also belongs, announced it is to open a $147 million EVA manufacturing facility close to Qcells' Georgia solar module plant. With new solar ingot, wafer and cell facilities also being built for Qcells in the state of Georgia, and Hanwha Solutions' position as the largest shareholder in Norwegian polysilicon producer REC Silicon, the company is capable of meeting long-term US demand for solar components that are transparently sourced and produced with a lower-carbon footprint than the industry average.
Closing the circle: from raw material to happy end customer
Such a vertical integration strategy from Qcells is unique in its global flexibility. With US, Malaysian, Korean and Chinese manufacturing facilities, market leadership in many of the most mature solar regions, and a compelling package of distributed solar solutions in Germany – and soon other European countries – Qcells is well positioned to walk in sync with solar's evolving relationship with the public.
"The expansion we are witnessing in Germany's distributed solar segment is extremely encouraging," explains Beckel, when talking about the DES division of Qcells in Germany. "It is a highly competitive market packed with a rollcall of companies each offering their own USP, but ultimately their aims are the same: to acquire vast numbers of customers on long-term solar contracts."
By removing the cost hurdle of acquiring a PV system for the home or business, uptake has soared. "Having low- or no-upfront cost financing options that allow households or small businesses to install and benefit from solar electricity is proving transformative for small-scale solar adoption rates in Germany," Beckel adds.
The package that Qcells can offer, he believes, is attractive to customers for a number of reasons. "Firstly, Qcells has that well established knowledge of not only Germany's solar market, but deep experience of PV's infamous 'solarcoaster': we have proven know-how to successfully adapt to the unpredictable whims of the global market.
"Secondly, we are one of the few companies able to offer a solid and lengthy international reputation for excellence. Qcells' attractive financing and leasing models are backed by a bankable company in Hanwha, and that Solar DNA is evident in our reputation as a leading manufacturer of cells and modules. Overall, it's a compelling offer for any customer – whether a household or an SME – looking at the most sustainable, worry-free option on the market."
Germany, as has often been the case for solar's forays into new territory, is Qcells' own canary in the coalmine. The company plans to roll-out its DES offering in other European nations over the coming years, while continuing to nurture and build its 'core competencies' – which includes sustained R&D investment in Europe and Korea, bold ambitions for the US's domestic manufacturing market, and a strategic eye on new opportunities.
"We feel it's the most balanced approach for Qcells to take," Beckel outlines. "Qcells is in the unique position to fully embrace opportunities in East Asia, the US and Europe in different ways; be that with cutting-edge technological developments, a fully-domestic and transparent supply chain, or a portfolio of solar installation packages designed to put PV in the hands of the consumer. The future of renewables is one of versatility and vibrancy; and that's a future we see for Qcells as well."
The wheels are in motion. It is only seven years until 2030, a date etched into most European Commission communiqués as ground zero for net zero. This is the year by which the EU is supposed to source the bulk of its energy from solar. To get there, European manufacturing will have to seriously scale in order to meet the EC's own 40% domestic production target.
At a global level, the International Renewable Energy Agency (IRENA) calculates that US$35 trillion in renewable investment is needed between now and 2030 if the world is to reach the 1.5°C climate target and install the required 1TW of new renewables annually. Lofty targets indeed, of which the industry may fall short. But one thing is for certain: demand will not dry up. The public's thirst for solar PV seems insatiable.