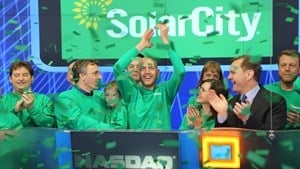 Tesla Motors' possible acquisition of leading US residential PV installer SolarCity has been sealed with an all-stock transaction valued at around US$2.6 billion.
Management of both companies have approved the deal, although SolarCity has been granted a 45-day timeline to potentially seek alternative buyers, though a deal would lead to SolarCity paying Tesla a termination fee of US$78.2 million.
However, should a third party make an alternative acquisition proposal prior to the expiration of the 45-day 'Go-Shop' period, SolarCity will be required to pay Tesla a termination fee of US$26.1 million.
SolarCity also announced that continued market demand weakness through the first half of 2016 that would result in lower than expected full year installations.
The all-share deal is over US$300 million less than the value initially announced.