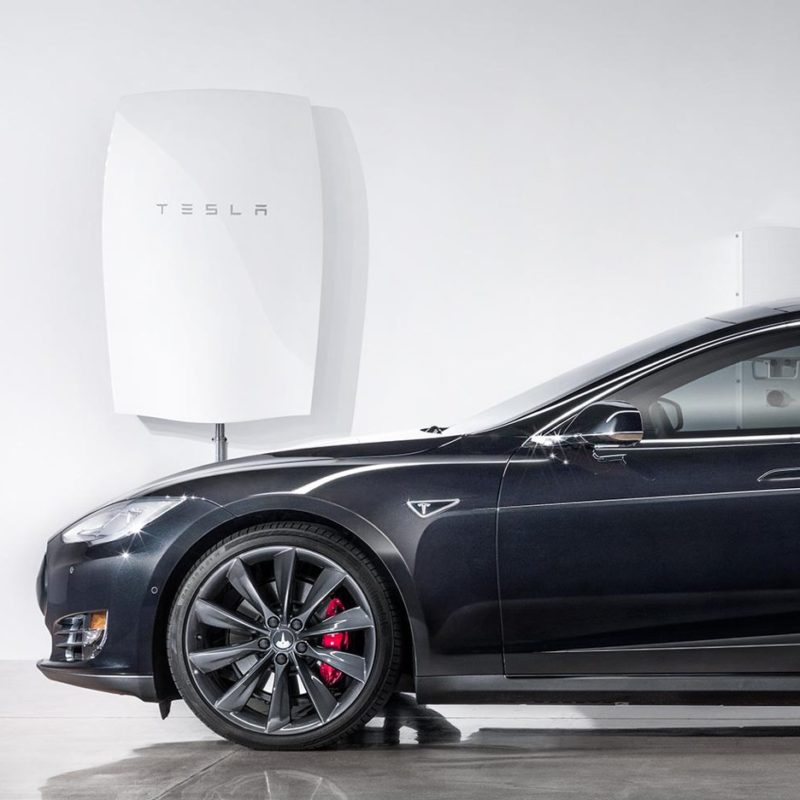 Tesla stopped the steep declines in residential solar installations in the second quarter of 2018, reporting deployments of 84MW, up from a low-point of 76MW in the previous quarter, an 11% increase.
The company expects relatively stable quarterly deployments as sales are centred through its Telsa vehicle showrooms but continues to believe that with growing vehicle customers it expects at some point an inflection point for rapid retrofit residential solar systems.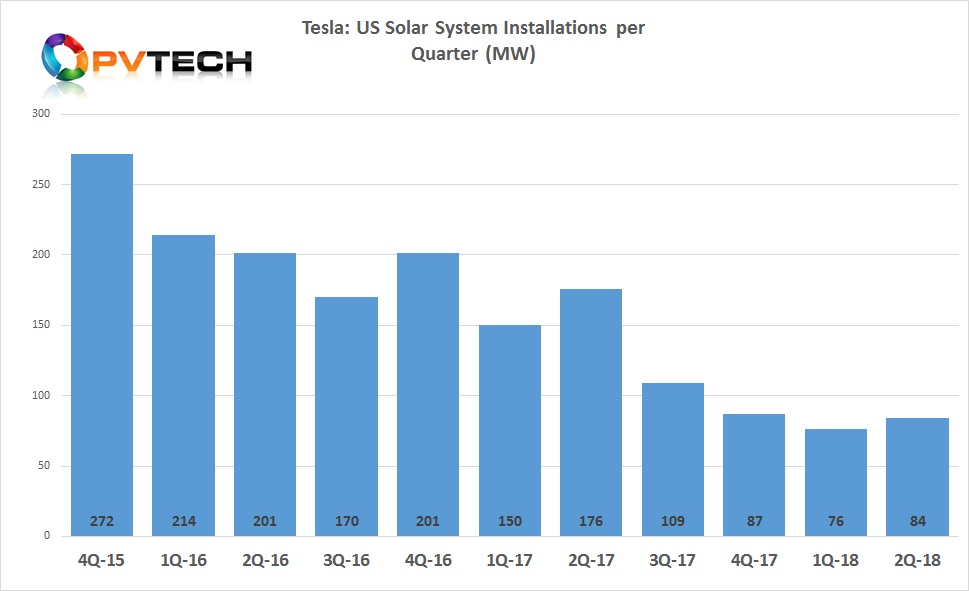 Continuing to be an extended product launch is Tesla's complete solar roof tile system, which again was said to be going through evaluation and design tweaks on limited customer deployments. Installation learning cycles need to be implemented back in production at the Gigafactory 2 in Buffalo, New York to enable further production process simplification for high manufacturing assembly automation, which has yet to be implemented, which will require an unspecified capital expenditure.
Tesla does not expect to actually ramp production of its complete roofing system until near the end of 2018.
However, energy storage systems reached a 1GWh deployment milestone in May, which has taken five years.
In the second quarter of 2018, Tesla deployed a total of 203MWh of energy storage systems, a 106% increase from the prior year period and a 450% increase in the first half of 2018, compared to the prior year period.
Energy generation and storage revenue in the reporting period was US$374.4 million, a 9% decline from the first quarter of 2018, due to the revenue recognition on the completion of the large 129MWh deployment in South Australia in the first quarter of 2018, according to the company.