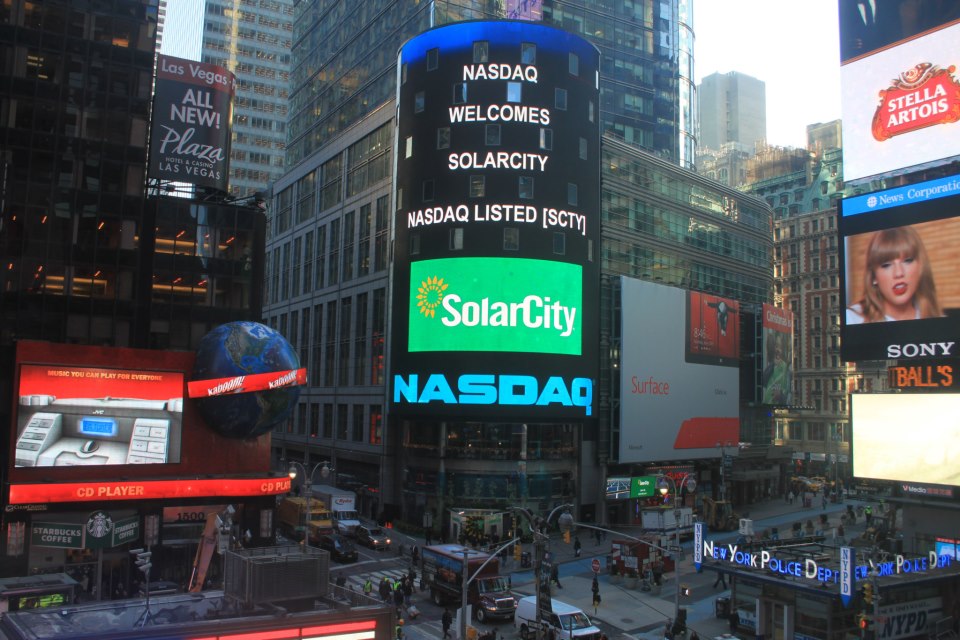 The markets can be a frustrating place for the solar industry. Sunpower's share price has hit its IPO level once in seven years. JA Solar and Trina have fared a little better but they're still hoping to go private. Residential installers have struggled.
Investors are too often generalists. The signals sent by well-considered investments can be drowned out by amateurs and professional short-sellers pushing self-serving quotes to the press. The axiom 'cheap oil is bad news for solar' is repeated constantly. Solar is still undercutting oil, and without the price volatility. Solar is undercutting gas and coal too in many places. The UK government just put the LCOE of utility-scale solar for 2030 at £60/MWh. It signed a contract with EDF to buy electricity at more than £90/MWh from its new nuclear plant, which will be operational by 2030. It hopes.
Solar is not understood. Not misunderstood, just plain old not understood. The technology, the scope for cost cuts, grid integration, the business models are all alien to amateur investors drawn by the word 'solar' but not keen to understand it.
SolarCity's current debt is the price for 20 years of guaranteed revenue. But debt on a spreadsheet looks bad and the company draws negative press as a result. SolarCity's debt is normal. If I told people I had a six figure debt they'd shake their heads, tut, maybe offer some pity. If I tell them I have a mortgage they'd nod in approval, say 'good for you, a foot on the property ladder' and their impression of me as a responsible adult managing their finances would improve. The market barely seems to afford SolarCity even that meagre level of scrutiny. The mainstream press aren't much kinder.
The company isn't in the best shape it has ever been in but Tesla will not be acquiring a debt-laden freeloader. Tesla will acquire a company that, don't forget, perfected the securitisation of distributed solar and snapped up market share in the process. SolarCity's latest results showed it has increased the proportion of deals it does on a cash rather than lease basis. Musk has said the company will add US$500 million of cash to Tesla during the next three years.
GTM recently reported that this is the case industry-wide as the big installers have their share eroded by smaller, local installers operating on a customer ownership model.
Buying into the success of the merger requires understanding of what Tesla is trying to create and what SolarCity's customer base and customer acquisition offers it in the future. Sceptics don't see the connection. Let's spell it out.
All the outreach we have done with installers in the UK and elsewhere tells us they are extremely interested in energy storage. At the same time, automotive brands are increasingly stepping into the stationary storage business. Here in Blighty, Nissan launched the first EV-to-grid system. Employees at one of its research centres can plug into a two-way charger with their cars providing grid balancing services while they work.
The solar-storage-EV nexus is technologically possible. Regulatory hurdles are being cleared. Norway and the Netherlands will ban petrol car sales from 2025. Germany will follow suit in 2030. The writing is on the wall. Investors should take the time to read it.