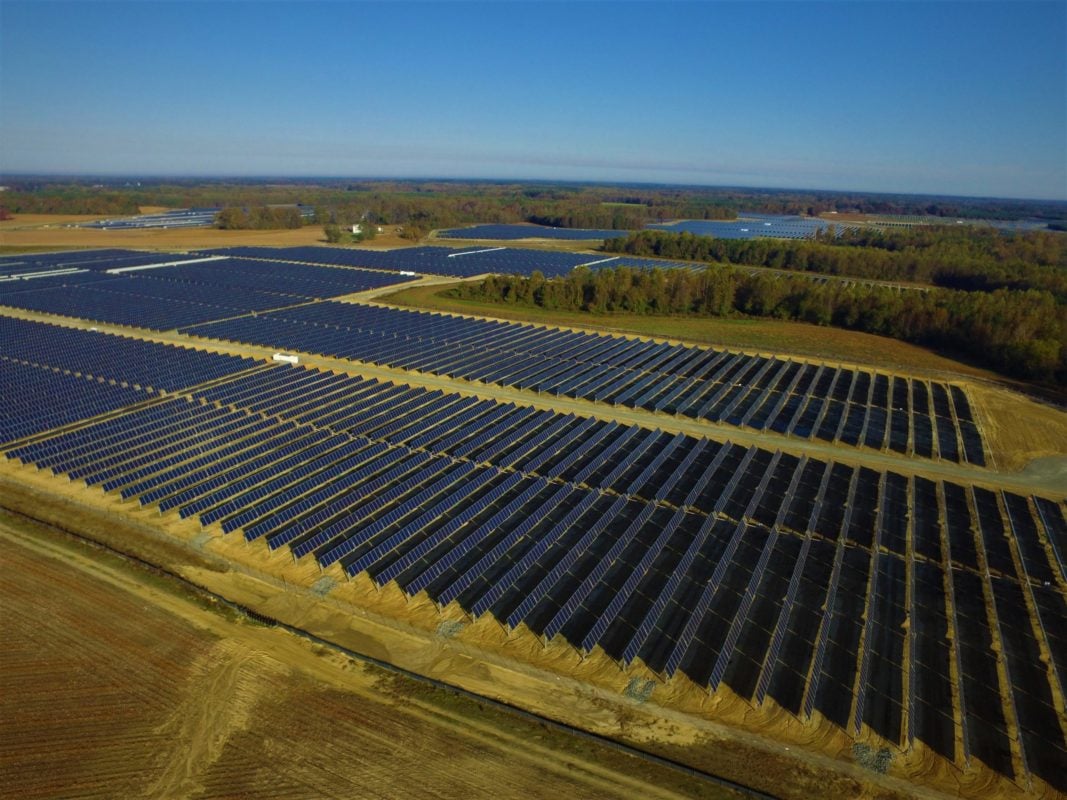 The Commonwealth of Virginia's new energy plan has called for 3GW of solar and wind installations by 2022 as well as grid modernization to handle both solar and wind totalling 5GW by 2028.
Virginia's Governor, Ralph Northam released the State's '2018 Virginia Energy Plan', which provides policy over the next 10 years that is intended to promote renewable energy, energy efficiency and grid modernization for renewables and the transition to electric vehicles.
Virginia's utility companies are expected to collectively invest US$115 million per-year in energy efficiency programs, alone.
The plan also calls for 3GW of solar and onshore wind to be deployed by 2022, and 2GW of offshore wind to be deployed by 2028.
"The clean energy sector has the power to create new business opportunities, expand customer access to renewable energy, and spark the high-demand jobs of the 21st century," said Governor Northam. "Virginia can shift to a more modern electric grid that is reliable, affordable, resilient, and environmentally responsible—and the Commonwealth can lead this critical industry as a result. This plan sets an ambitious path forward for Virginia, and I am confident we will charge ahead towards progress over the course of my administration."
According to the US Solar Energy Industries Association (SEIA), the 2018 Virginia Energy Plan was an important step for the state to expand solar energy installations over the next 10 years.
"Governor Northam deserves credit for his leadership on clean energy and for establishing goals that are aligned with business and the public's desire for energy that is affordable, creates jobs, protects the environment and grows Virginia's economy," noted Sean Gallagher, vice president of state affairs for the SEIA. "The solar industry will work with policy leaders, manufacturers and installers across Virginia to meet these benchmarks."
The SEIA also noted that Virginia was currently ranked 17th in the US for its 635MW of installed solar capacity and supported more than 3,500 jobs and nearly 200 companies across the state.