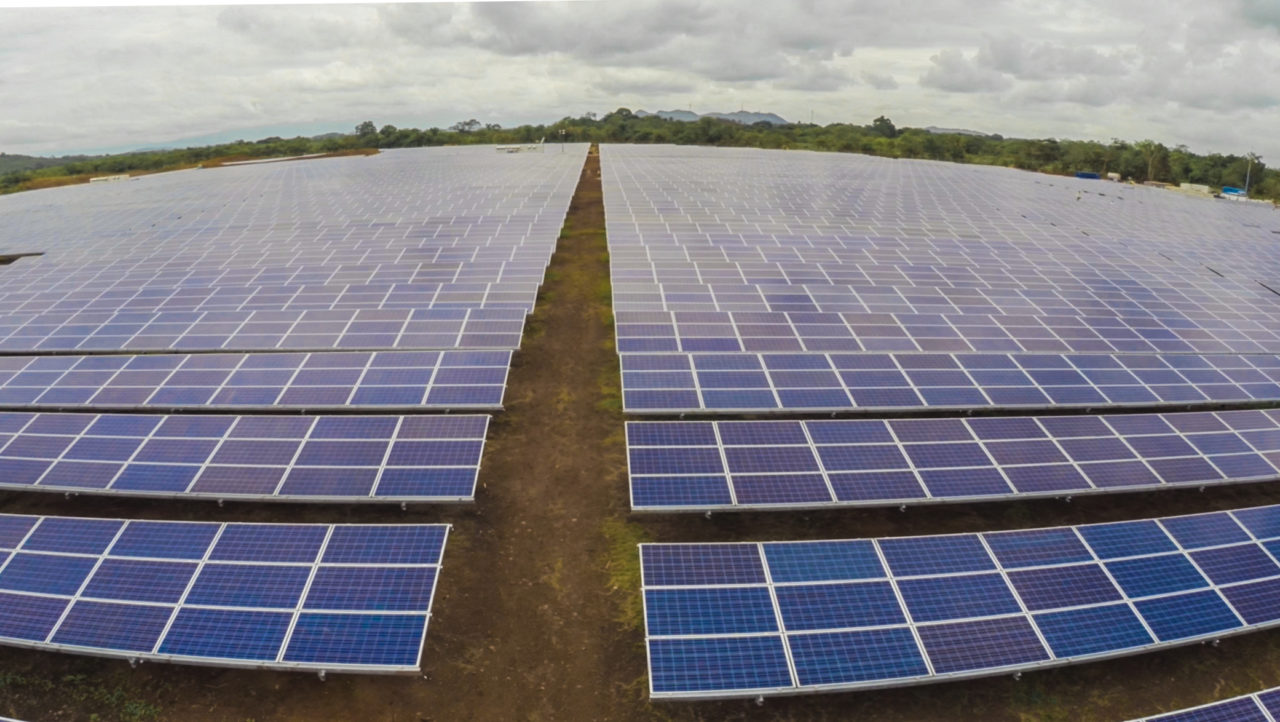 UK developer Solarcentury has completed one of Panama's first solar farms to be connected to the country's grid after following a subsidy free route to the spot market.
The 9.9MW Divisa Solar development in the Coclé province was constructed for Panama-based Latin American investor ECOSolar. The project was financed through a non-recourse loan from the Inter-American Development Bank and is selling all of its generated electricity to the Panamanian spot market.
Frans van den Heuvel, chief executive of Solarcentury, which will carry out O&M duties on the site for the next two years, said: "Bringing our vast engineering expertise and management experience, and strong health and safety record, to build one of Panama's very first solar farms has been an insightful experience for Solarcentury in this nascent solar market.
"That solar projects such as Divisa Solar are possible without subsidy clearly underscores the opportunity for solar in Panama. As more and more countries around the world reach grid parity, solar becomes even more economically viable."
According to Solarcentury, Divisa Solar is the first project to fulfil all the requirements of the Panamanian Photovoltaic regulation and is fully operational in accordance with Panama's grid operator, Centro Nacional de Despacho (CND).
The site will generate enough power for around 3,000 homes and will help meet Panama's growing energy demand, as well as its the carbon reduction commitments pledged at the COP21 in Paris. The plant is estimated to be able to save more than 4,850 tonnes of CO2 annually.
Alberto Rabanal, chief executive at ECOSolar, said: "Through the Divisa project, we are able to fulfil our mission to make Latin America's energy landscape become greener, cleaner and more accessible for all."
The completion of the project marks the latest example of Solarcentury's increased activity overseas. The UK-headquartered firm recently sold its first ground-mounted solar farm in Germany and announced last year that it was building what could be the largest PV power plant in the Netherlands. The company also has projects in Africa and other part of Latin America as part of its international growth strategy.
The company is currently engaged in a dispute with the UK government other the early closure of the renewable obligation (RO) subsidy.