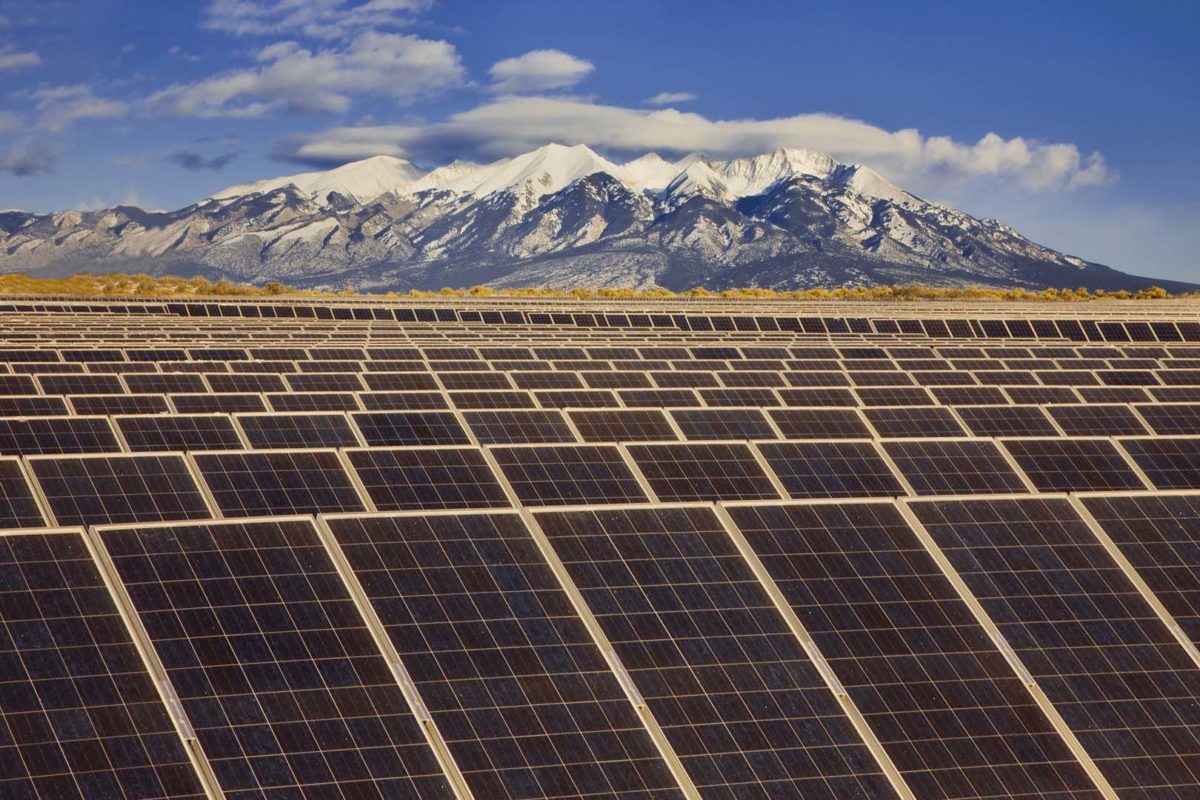 Record installations expected in 2016 will put the US within a stone's throw of challenging China's position as the world number one solar market this year.
Figures published today by GTM Research forecast 16GW of new solar capacity in the US this year, a huge 119% increase on last year's 7.3GW, which itself was a record.
The well documented bounce effect from the unexpectedly generous extension to the investment tax credit (ITC) will be the main driver for the US's record-breaking year, which could put it close to China as the world's biggest market, according to observers.
"This is a new energy paradigm and the solar industry officially has a seat at the table with the largest energy producers," said Rhone Resch, president and CEO of the Solar Energy industries Association, which co-launched the report with GTM. "Because of the strong demand for solar energy nationwide, and smart public policies like the ITC [investment tax credit] and NEM [net energy metering], hundreds of thousands of well-paying solar jobs will be added in the next few years benefiting both America's economy and the environment."
According to GTM's figures, the US's utility-scale segment will continue its ongoing boom, accounting for 74% of new installations this year. But the market research firm said the residential and commercial markets would also experience strong growth in 2016, with the US close to installing its one-millionth solar installation milestone.
Three further trends to watch in 2016 GTM said would the rollout of community solar, new utility endeavours to promote solar among corporate users and the ongoing debate over the value of rooftop solar.
"In 2016, the rooftop solar economic outlook will depend not only on favourable outcomes to net energy metering debates, but customer-wide and solar-specific rate structure reforms that can impact savings due to solar as well," said GTM Research Senior Analyst Cory Honeyman.
On community solar, GTM said it expected over 100MW to be built in 2016 in Colorado, Massachusetts and Minnesota, which have so far led the drive in this new segment.
In the utility segment, GTM predicts that after a stellar year in 2016, utility deployment will fall off slightly in 2017 – albeit to 10GW – before picking up again.
"As the double-digit gigawatt utility PV pipeline is built out in 2016, utility solar is expected to experience a reset in 2017," said Honeyman. "But between 2018 and 2020, the extension of the ITC will reboot market growth for utility PV and support continued growth in distributed solar as a growing number of states reach grid parity."
Snapping at China's heels
If the US fulfils GTM's predictions, it will come close to rivalling China's position at the head of the solar market league table.
According to Frank Haugwitz, the Beijing-based founder of solar consultancy AECEA, although China is expected to witness strong end-market demand in 2016 and its year-on-year growth a number of factors could conspire to suppress growth compared to 2015, when 15.3GW were installed.
"Despite a strong demand, the ongoing grid curtailment in provinces which in particular attracted large installations volumes last year, a reduced feed-in tariff effective this year and a low electricity growth rate of just 0.5% last year may suggest a slowing down in terms of deployment this year," Haugwitz told PV Tech.
"However, to foster the deployment of renewable energy technologies including solar is for a number of reasons a strategic decision taken by the central government reflected by the fact that cumulative solar installations are planned to triple from 43GW (in 2015) to 150GW by 2020. AECEA is of the opinion that 2016 may witness a slower growth compared to 2015 (43% YoY) of around 15-20% resulting in additionally installed solar PV capacity between 16.5 to 18GW," he added.
Additional reporting by John Parnell.