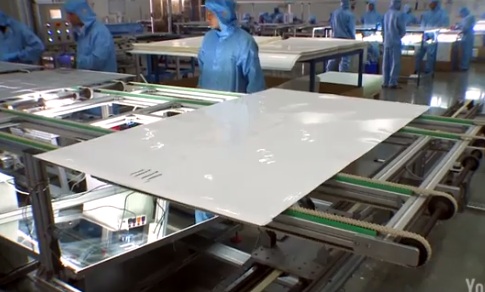 Indian PV module manufacturer Waaree Energies has launched a do-It-yourself rooftop solar kit, aiming to reduce the time and manpower needed for standard installations.
The new kit named Pronto, which Waaree claims to be the first of its kind including module, inverter and racking system, is available in the range of 1-5kW capacities. It will need just two people and 30 minutes for installation.
Pronto's patented rooftop racking system is non-penetrating and Waaree offers both single and three phase inverters with remote monitoring.
The firm claimed that Pronto can reduce electricity bills by 30%, with similar savings to that of large rooftop systems due to the bypassing of several sourcing and logistical steps. Waaree said the system can be used for any net-metering based application, allowing consumers to get credits for excess generation gains.
However, many analysts have described the shaky roll out of net metering amongst Indian states as the major hurdle for rooftop solar in India at present.
Sunil Rathi, director, Waaree Energies, said: "Pronto is a result of the continued commitment of Waaree to make renewable energy accessible across the country. It brings together the best in technology and innovation, to a product that can be used across residential, industrial and commercial sectors. We hope Pronto marks the beginning of a new chapter and encourages people across demographics to opt for green energy."
The Pronto product will be vailable at all Waaree Solar Experience Centres.
Waaree currently has a manufacturing capacity of 500MW and provides EPC services in India.