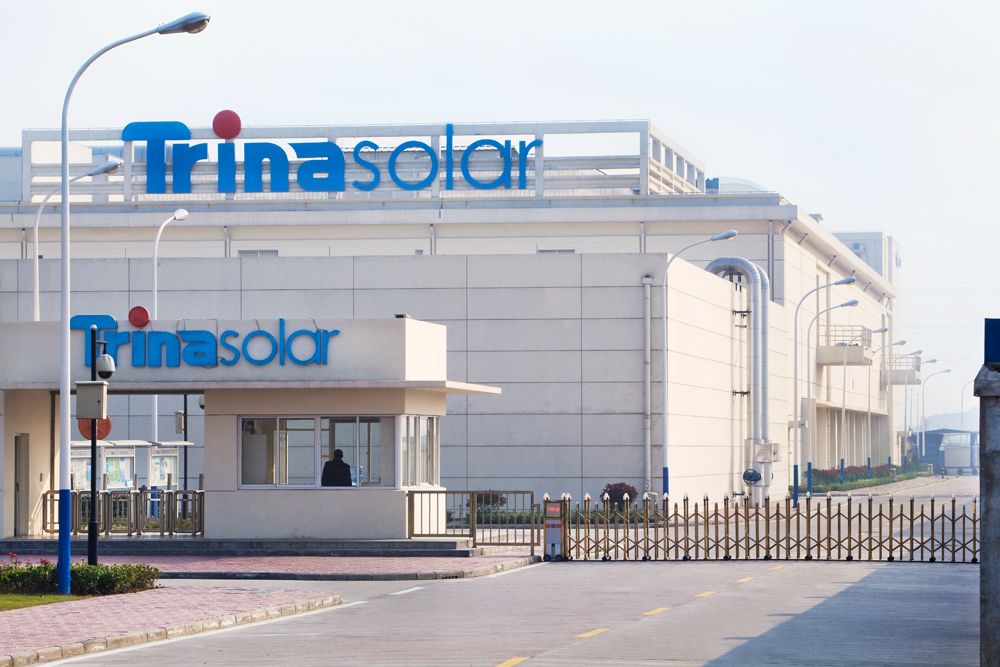 Wells Fargo and Barclays have signed financing facility agreements with Trina Solar's subsidiaries in the US and Singapore, worth a total of US$90 million.
China's Trina Solar, a member of the group dubbed the "super league" of module manufacturers by PV Tech, announced the deals today. Like many others in the top bracket, the company has also vertically integrated a downstream project business utilising its own modules.
Wells Fargo, the US bank, will lend US$60 million to Trina Solar US, as a flexible "revolving loan", meaning Trina can withdraw funds from the facility on a timeline of its own choosing. The loan will be used to provide the capital to target unspecified "market opportunities in the region".
Meanwhile, the Singapore subsidiary of Trina, Trina (Singapore) Science and Technology, is looking to "capture growing opportunities in the Asia-Pacific region". It has been provided with a US$30 million line of credit from Barclays, to boost its working capital in the region.
"In addition to our well established network in China, these two financing arrangements obtained through our overseas subsidiaries not only mark a new milestone for our company in terms of leveraging our global network to establish new financing platforms, but also reflect the growing confidence that premier global banks have in our business operations," Trina Solar chief financial officer Teresa Tan said.
Tan went on to say that Trina would continue to "diversify our sources of funding" which it would seek at low cost so that the company could "take advantage of favourable conditions in the solar energy sector".
PV Tech's publisher Solar Media will be hosting the Solar & Off-Grid Renewables Southeast Asia event next week at IMPACT, Bangkok, Thailand.