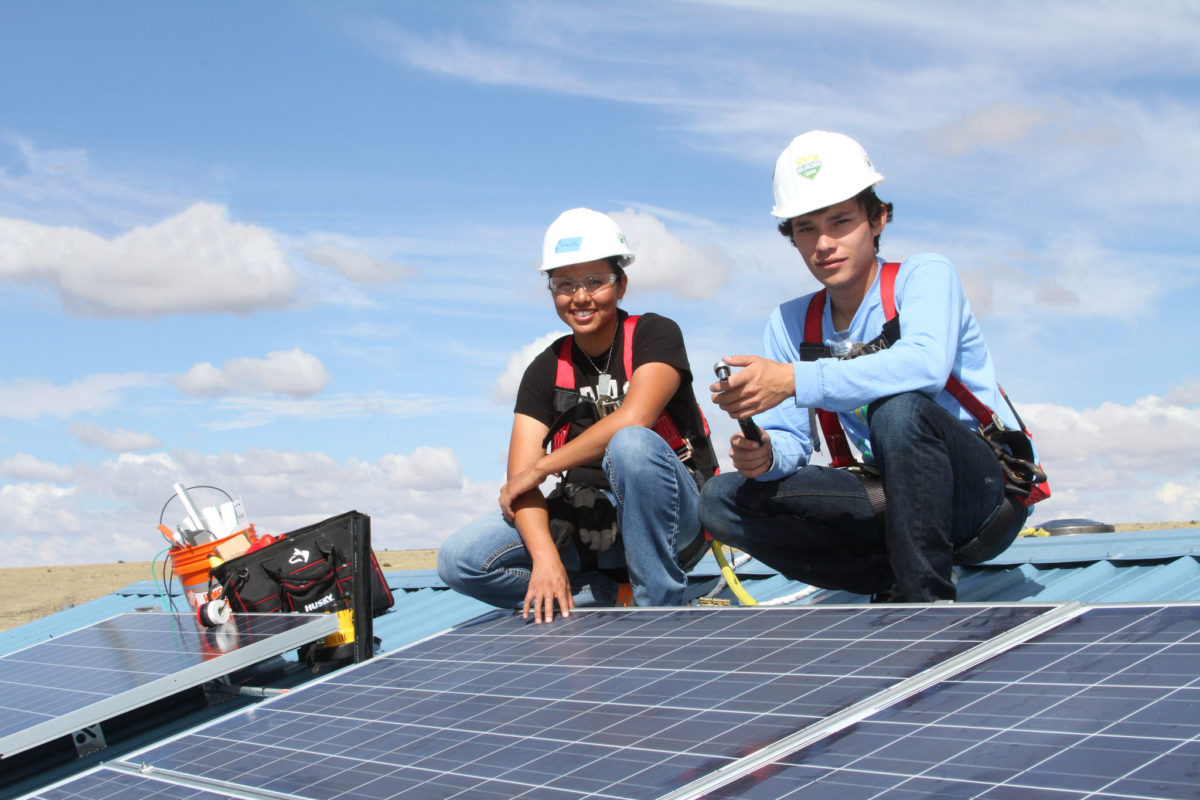 Wells Fargo is set to commit US$5 million over three years in order to support PV projects in tribal communities located across the US.
Wells Fargo's donation will be received by GRID Alternatives and will support the founding of GRID's new Tribal Solar Accelerator Fund, which is an extension of GRID's National Tribal Program and will look to advance PV technology and expand solar job opportunities for individuals on tribal lands.
Mary Wenzel, head of sustainability and corporate responsibility at Wells Fargo, said: "Our strong relationships in Indian Country and with our Native American customers are a point of great pride at our company. We are pleased to have such an effective working relationship with GRID Alternatives and to provide the seed funding for its Tribal Solar Accelerator Fund. We sincerely believe that providing no-cost solar and job-training opportunities in tribal communities will address critical needs and accelerate the transition to a low-carbon economy."
GRID Alternatives' national Tribal Program, which was established in 2010, has installed nearly 3MW of solar capacity in partnership with more than 40 tribes across the US. The Tribal Solar Accelerator Fund will add an influx of capital to spur the development of new projects around the country.
The Spokane Tribe in Wellpinit, Washington, is set to become the first tribe to benefit from the new fund, as the tribe will receive a third-party investment capital and US$1 million in matching funds from the Department of Energy for a 637kW PV project. Once completed, the installation will provide clean power for 14 tribal buildings, including elder housing, community facilities and tribal administrative offices.