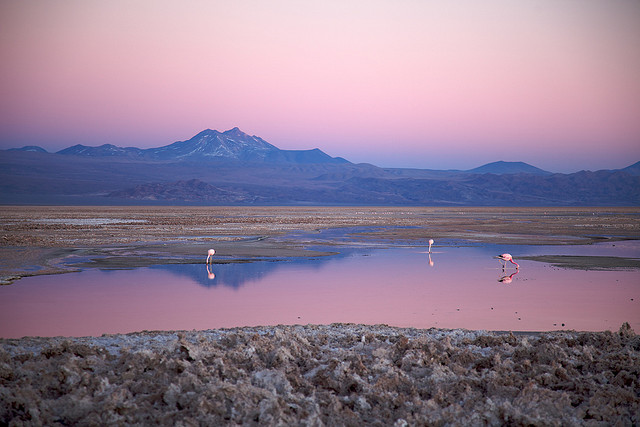 The World Bank Group unveiled an ambitious new plan to aid developing countries fulfil their COP21 pledges by adding 30GW of renewable energy – doubling its current contributions to global energy capacity.
The plan revealed concrete actions to help countries deliver on their Nationally Determined Contributions (NDCs) and set out designs to mobilise US$250 billion in private funding for clean energy for 2020. Among the plans reported by the World Bank on Thursday, is a target to bring early warning systems to 100 million people and develop climate-savvy agricultural investment plans for at least 40 countries, also by 2020.
The overarching aim of the plan is to accelerate efforts to address climate change over the next five years and fortify resilience of communities through climate-smart social protection, sustainable cities and greener transport. The international finance group recognises the urgency needed to develop a more sustainable way of life and prepare infrastructures and communities for climate shocks to come.
The Group also plans to quadruple finances for climate-resilient transport and provide extra assistance for sustainable fisheries and forest management. The IFC, a member of the World Bank Group, aims to contribute to the action plan by increasing current efforts to US$3.5 billion a year. It also wishes to head-up the goal to add an additional US$13 billion a year in private sector funding by 2020.
This comes just months after the IFC signed an agreement with the Senegal government to help develop 200MW of solar power as part of the 'Scaling Solar' initiative and announced its support for the government of Madhya Pradesh by helping to attract US$750 million investment for a 750MW PV plant. In a similar vein, the World Bank Group intends to mobilise an additional US$25 billion in commercial financing for renewable energy over the next five years.
Plans also include collaboration with countries to create an array of renewable energy projects, with a focus on rooftop solar and growing distributed solar in Sub-Saharan Africa, according to the World Bank.
The action plan ultimately seeks to increase climate financing to up to US$29 billion annually by 2020 – a commitment originally announced by the Bank Group in October 2015.
The opportunities and challenges for solar in West Africa will be under discussion at the Solar & Off-Grid Renewables conference on 19-20 April in Accra, Ghana. Hosted by PV Tech's publisher, Solar Media, the event will feature a high-level panel of speakers from industry and government. For further details, click here.