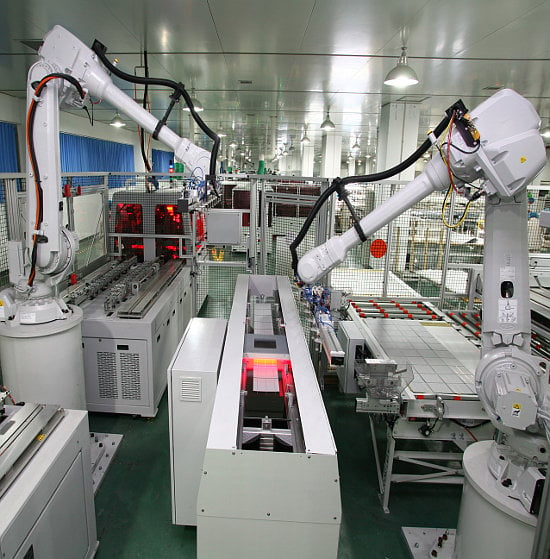 Indebted PV module manufacturer Yingli Green Energy has been rumoured to be securing over US$500 million in new debt financing from a Chinese state bank and a provincial government where it operates manufacturing facilities.
According to the new reports, Yingli Green could be close to securing approximately US$385 million in loans from China Development Bank Corp (CDB) and the rest (US$123 million) from the provincial government in Baoding, China where the company is headquartered.
CDB already provided Yingli Green with a RMB1.01 billion (US$155 million) working capital loan back in 2013, of which around US$50 million remains outstanding.
Baoding provincial government had already aided Yingli Green in 2015 with idle land rights reselling at the companies defunct 3,000MT-per-annum polysilicon plant, Fine Silicon, which could have provided around US$100 million towards a partial (70%) repayment of a convertible note (US$157 million) the company defaulted on last year.
Recently, rumours circulated that state-owned asset management firm China Cinda Asset Management was also helping Yingli Green restructure its huge debt. Also mentioned was State Development Bank (SDB), which was claimed to be offering around US$308 million of new loans to the company. SDB had not been recognised in Yingli Green's last annual report to have any loans outstanding with the company.
Yingli Green has racked up operating losses of more than US$1.3 billion in recent years and debts of over US$2 billion, forcing the company to announce a going concern warning in its 2014 annual report and reveal it had only US$92.7 million in cash and cash equivalents.
Since mid 2015 the company has spiralled closer into bankruptcy after cutting production to conserve cash and forced to switch to tolling modules from rivals in China with cash upfront payments for a portion of its revenue, while branded module shipments plummeted from guidance of 3.6GW to 3.9GW for 2015 to final third quarter revised guidance of 2.35GW to 2.4GW.
While debt restructuring rumours continue to circulate, Yingli Green has yet to publicly announce any update on its financial condition or actions to avoid some form of Chinese insolvency.
Following an impairment charge of over US$500 million in the third quarter of 2015, on longstanding assets, primarily manufacturing operations underutilised, assets are well below net liabilities.
The loan figures being touted would however be in the region required to run the business at a normal level of operations and potentially regain downstream customers fearful of Yingli's current financial position and poor bankability status.