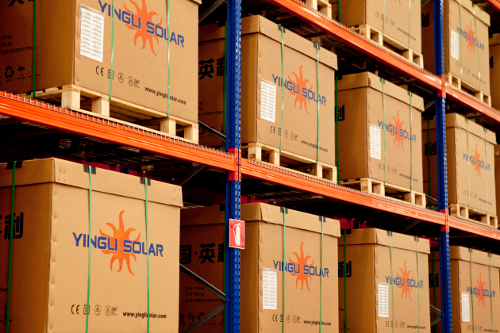 Yingli Solar has settled its anti-trust lawsuit with Solyndra for US$7.5 million with the possibility of further payments, dependent on its US shipment levels.
Solyndra brought a case against several Chinese manufacturers in 2012 alleging that their unfair trade practices had contributed to its demise. Trina Solar settled for US$45 million in November 2015.
Cash-poor Yingli has struck a smaller deal with an immediate payment of US$7.5 million and further payments of US$10 million for each calendar year between 2016-2018 that its US shipments reach 800MW.
"While we continue to reject Solyndra's claims as baseless, our team is satisfied with the settlement's terms and we are pleased to conclude litigation," said Liansheng Miao, chairman and CEO, Yingli. "Looking forward, we will remain focused on our mission to bring Yingli's high-performing PV technology to communities across the Americas that are eager to adopt affordable clean energy."
Yingli derived 17.8% of its 2014 revenue from the US. It shipped 3.36GW of modules in total that year. It expected 2015 shipments to total 2.35-2.4GW.