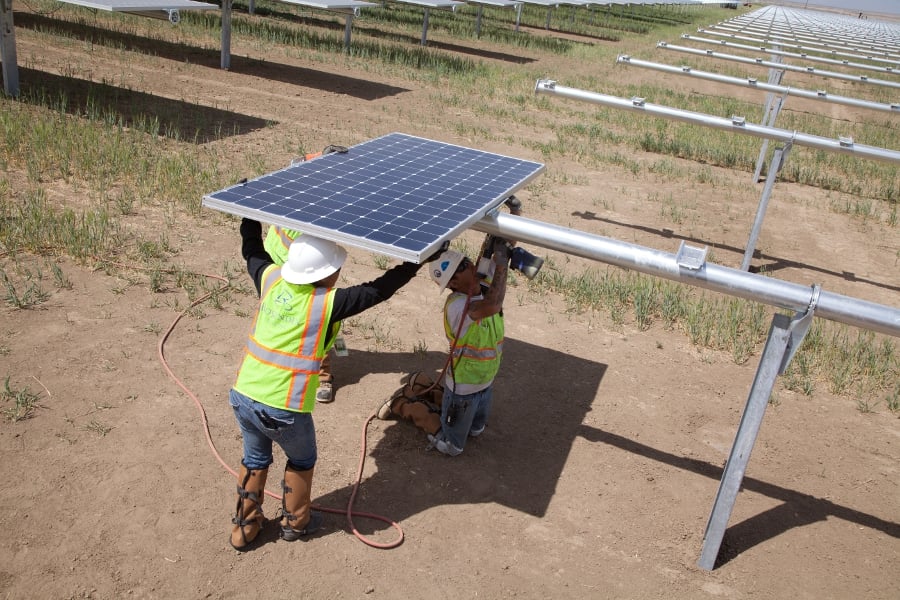 Solar and storage developer 7X Energy has spent more than US$100 million to stockpile 2GWac of Power Electronics inverters in order to take advantage of the full investment tax credit (ITC) before it starts to taper next year.
The procurement is being billed by the developer as one of the largest purchases by an independent power developer in the US. The HEM medium-voltage inverters will be stored in Texas, where 7X Energy is headquartered.
News of the megadeal comes just days after US residential and commercial solar installer SunPower revealed that it had partnered with Hannon Armstrong Sustainable Infrastructure Capital to acquire and deploy 200MW of 'safe-harboured' solar panels.
The federal tax credit will step down from 30% for projects that begin construction at the end of this year, to 26% in 2020, 22% in 2021, before dropping to 10% for commercial customers and to zero for residential installations in 2022.
The government authority responsible for the ITC, the Internal Revenue Service, deems a project's construction to have officially "begun" when five percent of its total cost has been spent. Purchasing inverters and panels is one of the simplest ways project backers can meet that benchmark and qualify their project for the existing ITC rate.
This framework has been informally dubbed the "solar safe habour agreement" since it was published in June 2018.
7X Energy president Clay Butler said in a statement on Tuesday that the developer wanted to act "early in the year before supply ran out." He added that the firm opted for inverters as they were less prone to price volatility than modules and also because of their application in storage systems.
Debt financing for the inverter deal was provided by Forethought Life Insurance Company, a subsidiary of Global Atlantic Financial Group.
US solar prospects amid trade tensions and a changing incentive landscape will take centre stage at Solar Media's Solar & Storage Finance USA in New York on 29-30 October 2019.