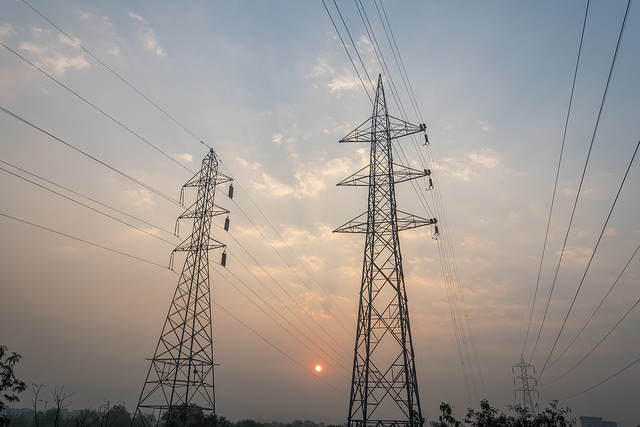 India's major scheme to alleviate the debts of its distribution companies (Discoms) now covers 90% of the aggregate debt of all Discoms after the state of Tamil Nadu joined the programme today.
Aggregate Discom debt stands at roughly INR4,000 billion (~US$59 billion).
Last week, Assam and Telangana also signed up to the scheme, but the joining of Tamil Nadu is particularly important given that it was the first state to report curtailment of solar energy and has also seen payment delays. The state already has vast wind energy deployment and now has the most solar energy capacity of any state, putting added pressure on the grid.
Indian energy and mines minister Piyush Goyal said: "Today's signing of UDAY will, I'm sure, give the confidence to the people all across the country, particularly in Tamil Nadu that the governments both at the centre and the state are working together […] so that we can continue to provide 24/7 affordable, quality, sustainable power."
The central government will give incentives to Tamil Nadu and its Discom for improving power infrastructure in the state and lowering cost of power.
Goyal also listed overall net benefits of joining UDAY such as saving interest costs, reduction of ATN and other transmission losses, and interventions in energy efficiency.
The solar industry will watch closely to see if UDAY starts turning around the Discoms' financial woes and start to create a better environment for solar offtake.