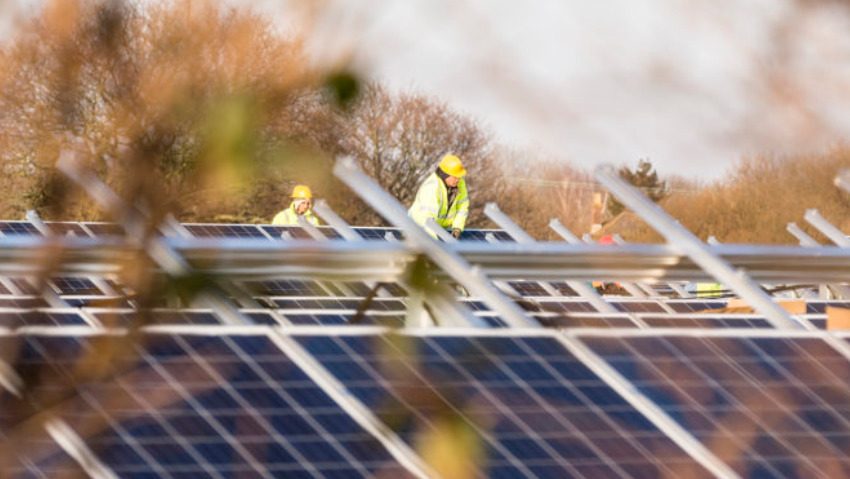 Dutch system operator TenneT has announced that it will invest €215 million (US$237 million) to accommodate 2GW of solar and wind capacity towards the country's north.
Two 380kV/110kV high voltage substations will be constructed by 2025 in the north-eastern provinces of Gronigen and Drenthe, according to a release published Thursday by the operator, which also works in Germany. It also wants to enhance capacity at existing 110kV substations peppered across the country.
TenneT CCO Ben Voorhorst said that the company wants "to honour as many transmission requests as possible for solar parks and wind farms" through the enhancement. He added that the company currently has €1 billion (US$1.1 billion) of investments in the country's north.
Given the proposed infrastructure's lengthy lead times, TenneT is also exploring "all possible ways to find and realise more capacity in the grid" in the meantime, according to Voorhorst. This includes unlocking the grid's 'reserve strip,' a move that will free up 500MW of connection but is subject to the energy market regulator's approval.
"TenneT can distribute this to high voltage substations in the vicinity of solar parks, which means a large number of extra initiatives for sustainable generation can be added next year. Tennet will submit an exemption request to the ACM this month," according to the release.
The other option is grid curtailment, where parks will be temporarily shut down if the supply of sustainable energy eclipses demand. New parks would be approved on this condition.
TenneT sale on the cards to plug funding gaps
The grid boost is a welcome development for the Netherlands' solar sector, which has been plagued by a distinctly Dutch set of challenges that revolve primarily around an overcrowded electricity grid and a scarcity of physical space for ground-mounted PV.
Earlier this month, Dutch wind and solar associations slammed moves by network operators to freeze the linking of new projects in congested zones, calling on regulators and other third parties to probe the plan.
The Dutch government revealed in mid-September that it is mulling a full or partial sale of TenneT, which owns the entire Dutch grid and about 40% of the German grid, so that the operator can raise the €4.75 billion (US$5.24 billion) it needs for investments through 2028.
The Ministry of Finance said in a press release on 13 September that "if TenneT does not receive any additional equity capital, the high-voltage grid operator may eventually be unable to finance the investments it is required to make by law."
It has been a fraught year for the Dutch solar industry. In May, MPs came close to enacting a temporary permit ban for new ground-mounted PV, choosing to call off the proposal later. In July, the government acted to make it compulsory for clean energy subsidy applicants to secure a preliminary go-ahead from network operators.
Despite its troubles, Dutch PV has lately witnessed utility-scale milestones and has benefited from successive rounds of the SDE subsidy programme.
The prospects and challenges of solar's new era in Europe and beyond will take centre stage at Solar Media's Solar Finance & Investment Europe (London, 5-6 February) and Large Scale Solar Europe 2020 (Lisbon, on 31 March-1 April 2020).