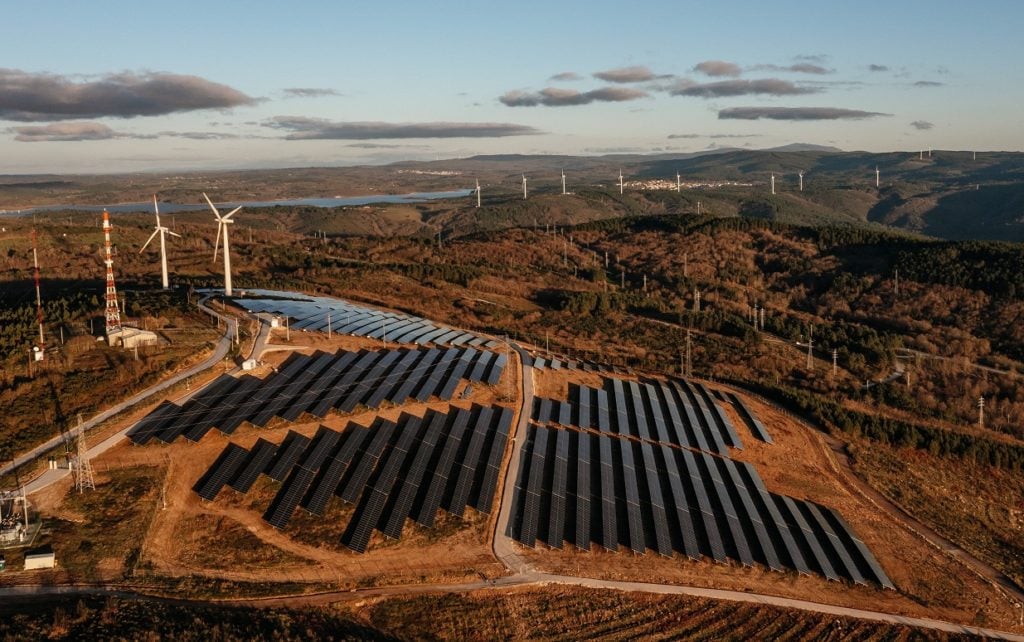 Investment in the global energy transition totalled US$1.1 trillion in 2022, according to analyst firm BloombergNEF, reaching parity with investment in fossil fuels for the first time ever.
Renewable energy – encompassing solar, wind, biofuels and others – accounted for US$495 billion of the year's total investment, a new record and 17% higher than 2021. Electrified transport was only just shy of this figure, amassing US$466 billion in investment and growing a significant 54% year-on-year.
BloombergNEF's Energy Transition Investment Trends report records the funding that businesses, financial institutions, governments and end-users are committing to the global clean energy transition.
In terms of specific countries' contributions to the global total, China was an unsurprising front-runner, accounting for almost half of global energy transition investment, US$546 billion. The US was the second highest individual nation with US$141 billion, whilst Germany, France and the UK completed the top five. The EU would be the second largest contributor, generating US$180 billion, if it was considered as a single entity.
All of the sectors included in the report set record investment highs in 2022 apart from nuclear power, which stayed roughly flat.
Clean energy manufacturing financing grew to US$78.7 billion in 2022, with the majority of this coming from battery storage factories (US$45.4 billion) and solar factories (US$23.9 billion). Despite huge policy announcements and incentives from countries including the US and India, China still accounted for 91% of manufacturing investments over the year.
Both the US and India are still waiting for the effects of their respective measures to truly take hold; Wood Mackenzie reported that the US will struggle to meet its solar demand with domestic manufacturing capacity over the next half-decade and Indian manufacturing capacity will take at least another year to loosen the supply chokehold impacting the country.
In addition to policy announcements, BloombergNEF said that the global energy crisis has driven the record growth in renewable energy investment in 2022.
"Our findings put to bed any debate about how the energy crisis will impact clean energy deployment," said Albert Cheung, head of global analysis at BloombergNEF. "Rather than slowing down, energy transition investment has surged to a new record as countries and businesses continue to execute on transition plans."
The total global investment in upstream, midstream, downstream and unabated fossil power generation was also calculated at US$1.1 trillion, the same as clean energy. This is despite investment in fossil fuels increasing this year in light of the energy crisis.
Despite promising figures and record highs, BloombergNEF said that the net zero 2050 scenario is still out of reach on the current trajectory. The firm reported as much in December, saying that solar installations alone will need to more than triple in order to reach global net zero targets. A threefold expansion was mentioned in the Energy Transition Investment Trends report too, this time saying that global investment must "immediately triple" to an average of US$4.55 trillion annually for the remainder of the decade.
2023 is forecast to see positive progression, despite the daunting disparity between now and 2050. The USInflation Reduction Act will only get more and more effective, and the EU has announced its own, similar legislation to hasten investment in renewable energy.
"What is needed now is a relentless push to remove barriers to the transition, and the implementation of pragmatic policies that can deliver on the goals we have set," said Cheung in an analysis accompanying the report.
"It's been said that something akin to a wartime mobilisation would be needed to successfully tackle climate change. That might just be what we are beginning to witness."