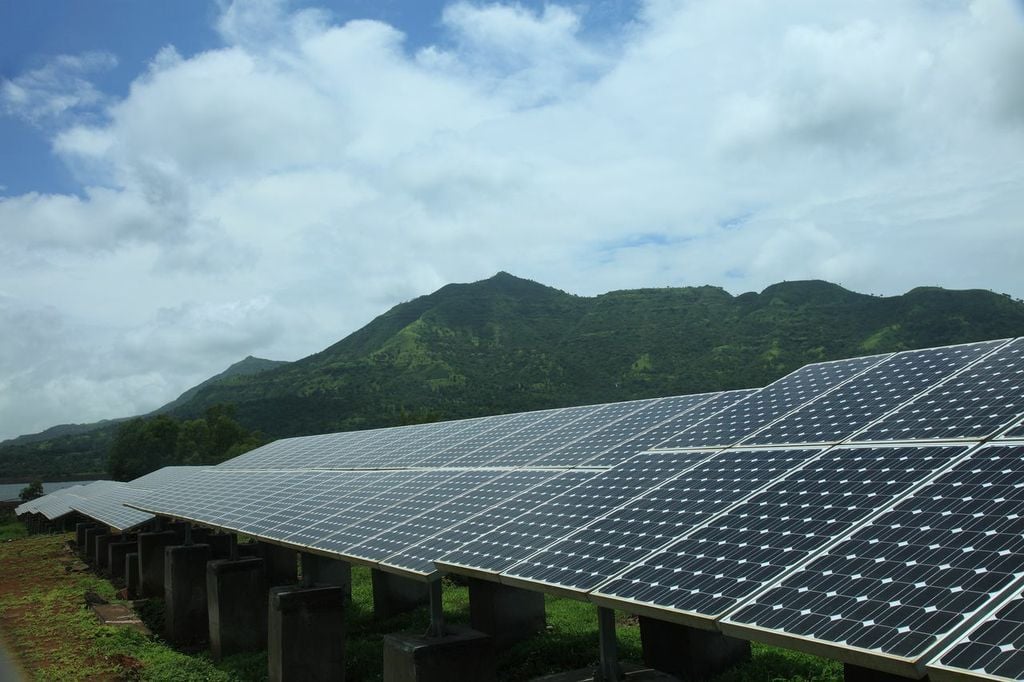 The Indian government's push for a developed domestic manufacturing base has seen the basic customs duty (BCD) import tariff and approved list of models and manufacturers (ALMM) come into force, applying a 40% import tax on Chinese PV modules and 25% on cells and introducing mandated regulations and standards that manufacturers must adhere to in order to be deployed in India.
The production-linked incentive scheme (PLI), introduced in 2021 to incentivise domestic production, has proved successful recently, with initially oversubscribed auctions leading to a fourfold increase in funding for the scheme.
However, the effect of the BCD and ALMM in making Chinese imports less viable has so far outweighed the bolstering effect of the PLI. As reports come in predicting stunted growth for Indian solar in 2023, PV Tech Premium spoke to Vinay Rustagi, managing director of consultancy Bridge To India, about the obstacles facing the sector in the next year and the prospect of light at the end of the tunnel.
Rushed policies
The BCD tariffs led to a 64% drop off in module imports in Q3 2022, according to consultancy JMK Research. Now, recent reports have suggested that some projects will receive exemption from the tariffs in order to bring capacity deployment up to speed with demand as the country aims to reach 280GW of installed solar PV by 2030. This comes after reports that some projects have experienced delays amidst a shortage of modules.
"The domestic industry, at least right now, doesn't have the capacity – both in terms of the volumes and in terms of the technology – to be able to cater to the demand," said Vinay Rustagi.
The projects receiving exemption from the tariffs could total up to 30GW, according to government and industry sources, and speak to the current shortfallings of the domestic manufacturing sector to meet demand. India does have a free trade agreement in place with Southeast Asia – the ASEAN-India Free Trade Area – but many Southeast Asian module producers are yet to meet the requirements of the ALMM, despite being allowed to import without duty.
The second round of the PLI scheme announced in October last year is targeting 65GW of module production, either fully or partially integrated. Most of this capacity is yet to come online.
Effectively, according to Rustagi: "Developers are now reliant on either some ad hoc dispensation approval…or buying in India."
"What has happened, unfortunately, is that the policies have been rushed, and implemented in a hurry, without thinking about the intervening period," he said.
That intervening period has seen reports of solar project postponements and cancellations, and a report by Bridge To India that the country missed its 2022 renewables deployment target by 30%, of which solar makes up the majority.
"We really expect this kind of module crunch to persist through most of this year, and maybe very early part of next year", Rustagi said.
Inconsistent deployments
Whilst the country's policies to force a domestic manufacturing base have been ambitious, solar uptake across India is inconsistent.
A graph from industry group the National Solar Energy Foundation of India says that, as of September 2022, Rajasthan has over 15GW of solar PV installed whilst a number of states to the east and north of the country have installed solar capacity in the low hundreds of megawatts.
There are legitimate and unavoidable factors contributing to this, such as states with fewer resources – either in terms of usable land or infrastructure – naturally installing less PV capacity. However, Rustagi also points to inconsistent central policy around India's renewable energy certificates.
India's 280GW 2030 target will require around 36GW of annual capacity additions and alignment with a 43.3% Renewables Purchase Obligation (RPO) across the country. As it stands, just five states have publicly agreed to these centralised targets.
"We have a mechanism called renewable energy certificates," Rustagi said, "and to the extent states don't meet the targets the utilities are obligated to buy these certificates, incurring additional cost, which is basically meant to be a punitive action or a penalty for failure to meet the targets."
One renewable energy certificate is equivalent to 1MWh, and the scheme was introduced to redress the disparity between deployable renewable energy assets and the RPO requirements.
Yet, often the certificates are not paid for and failures are left unresolved. Rustagi said that the government is proposing to bring in a law to make the targets binding for all states, but opposition has arisen and the outcome remains to be seen.
Rustagi said: "The sector has been somewhat muddling along recently in absence of policy stability and proactive long-term planning." Alongside a stable domestic supply chain, the country will need to enact robust nationwide plans to fulfil its solar potential.
A positive future
Despite patchy adoption and legislative inconsistency across the country, and the module shortages that over-zealous policy-making has brought about, the medium-to-long-term outlook for India's solar market is positive. Last week Fitch Solutions published research predicting a slow 2023, but with 2024 seeing manufacturing capacity come online and the legislative incentives beginning to take hold.
Manufacturing projects from First Solar (3.3GW of modules), Adani Solar (2GW of wafer and ingot capacity) and a plan from Waaree to expand its capacity to 12GW are all due to come to fruition this year.
Rustagi says the same: "The last three years have been extremely challenging for multiple reasons. But many of these things seem to be easing off now. Prices have begun to fall pretty sharply as well, so I think we do expect growth to pick up pretty sharply in India from the second half of this year onwards. So, you know, I would say on the whole the prospects are looking very, very positive for the sector."