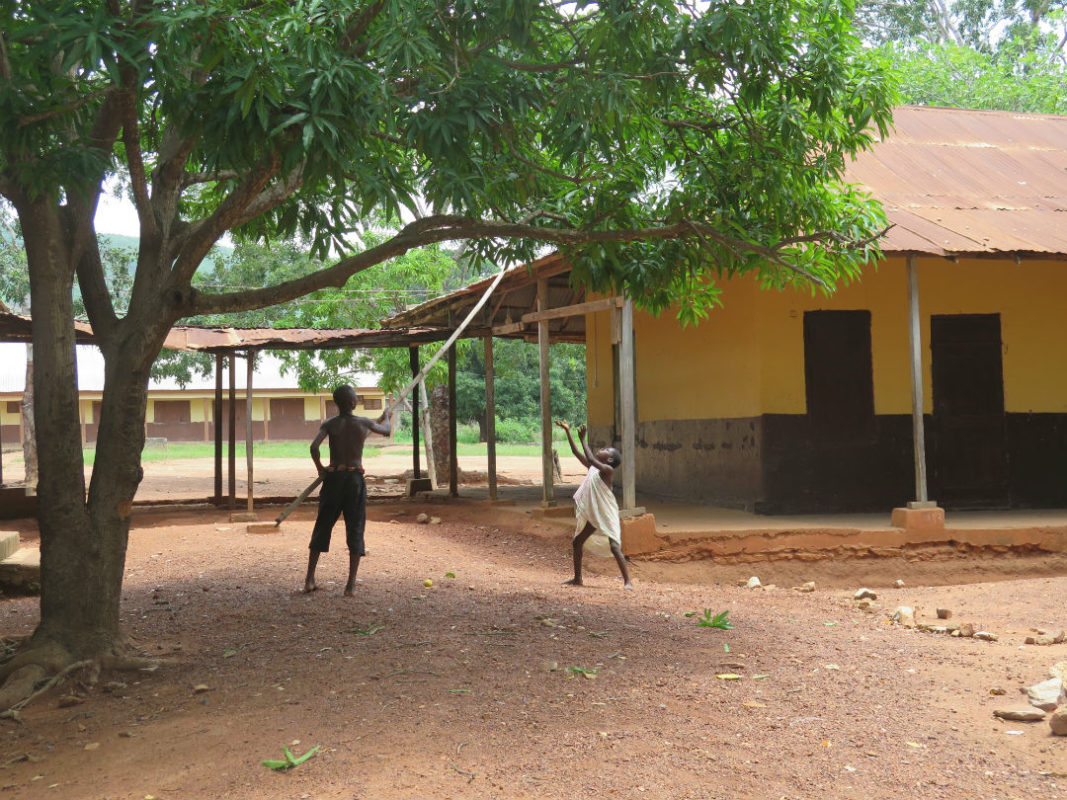 Remote schools in West Africa can suffer from high levels of dropouts, a lack of enthusiasm and low rates of literacy and numeracy, but solar technology is now offering a chance to reinvigorate some of the lowest performing schools.
UK-based computer hardware and solar company, Aleutia, in partnership with the Varkey Foundation, a not-for-profit education charity, has envisioned the use of fanless computers, powered by solar panels to provide both power and multi-broadcast education programmes, while training teachers all at the same time.
Ahead of the Solar and Off-grid Renewables West Africa conference held last week, PV Tech visited one of the schools that is benefitting from such solar and software installations in Dodowa district, in the Greater Accra Region of Ghana, in a country where 90% of rural schools are not electrified.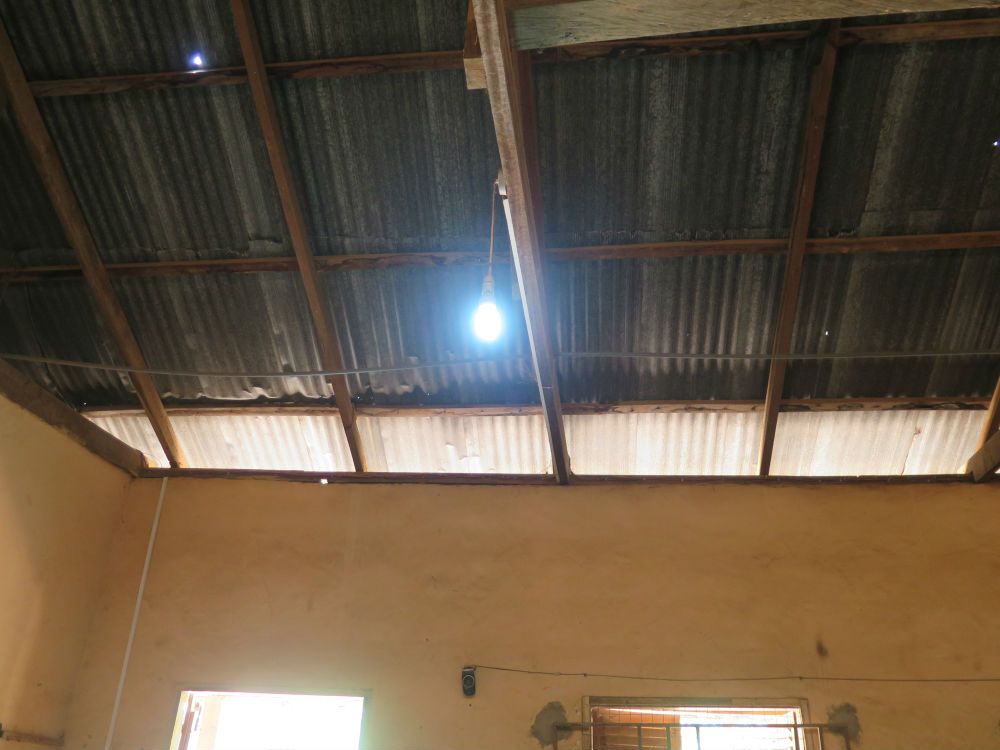 The years 2014 and 2015 saw Ghana undergo an electricity crisis, popularly known as "Dumsor" (meaning "on-off") which some commentators believe caused the loss of a potential US$3 billion investment into the country. All the while, around 30% of Ghana's population remained without any access to electricity, with many schools left in the dark.
Aleutia's 'Solar Classroom in a box' product combines low-power 12V computers with solar panels, says Mike Rosenburg, managing director, Aleutia, alongside a custom EnergyBox battery system to provide a complete kit for quickly setting up solar classrooms across rural Africa. The company provides LED projectors, wireless microphone speakers and webcam as well as 4x120w rooftop solar panels, a 12V 220ah AGM battery, a 350W inverter and charge controllers.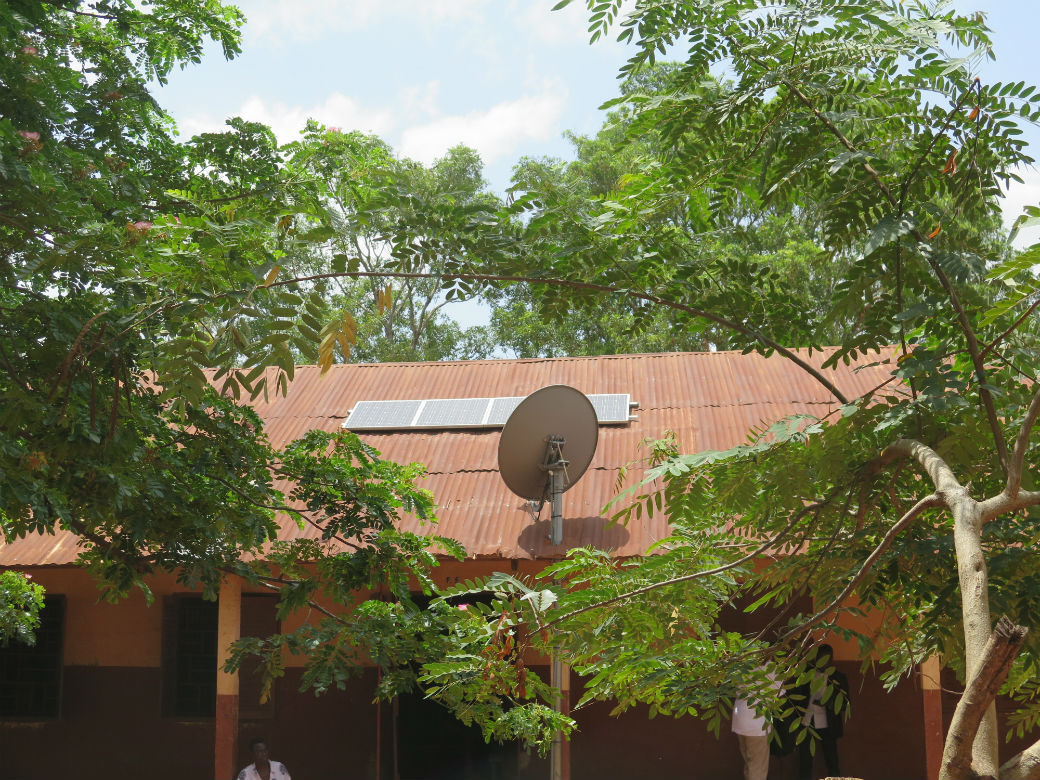 The programme has been able to send out teaching to rural areas, says Leonora Dowley, Ghana country director, Varkey Foundation, reaching 13,000 children over four years with just eight teachers used to train 5,000 teachers overall. The long-term aim is to scale to six or seven hundred schools across Southern Ghana.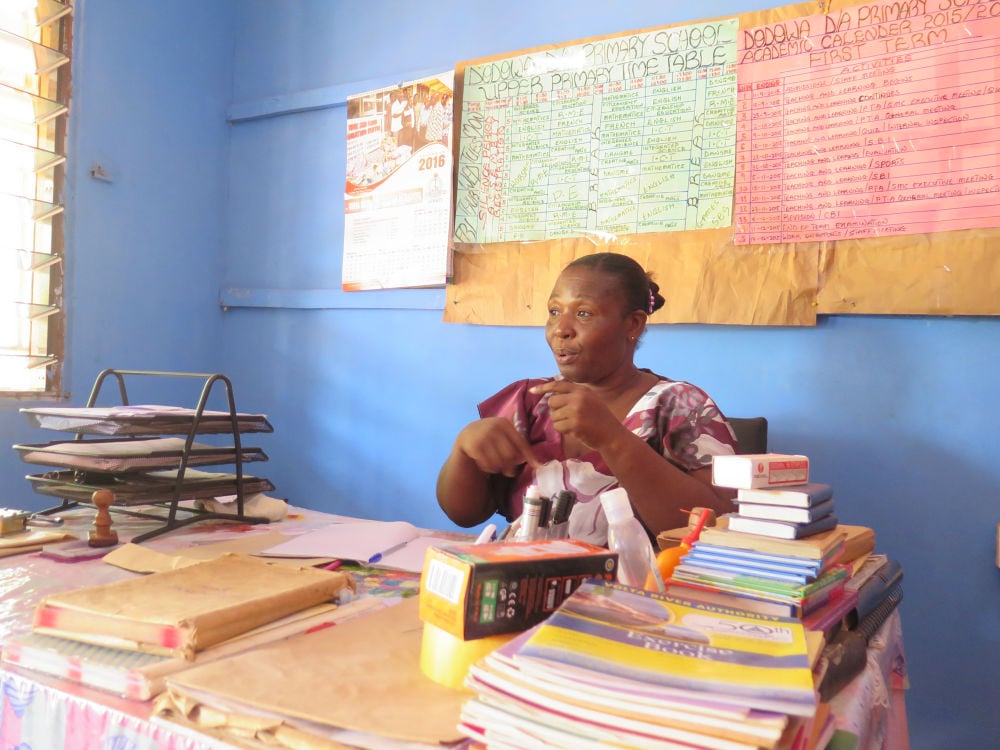 Head teacher of the Dodowa DA school Madame Sophia says that until the solar panels were fitted, the school had to pay all its electricity bills and sometimes had to solicit funds from friends of the school.
Despite the initial expense of solar, she says the systems are adding value.
Sophia adds: "In normal classes participation is not all that encouraging, but when [the kids] see the picture on the screen it motivates them that they are being called to learn. There is much more effort put in now."
The online teaching programmes can be translated across any school with access to a computer.
There have been no security issues, but there were problems with dust on the panels during the dry season, but this was rectified with a simple clean. Sophia also claims that Varkey Foundation's 'Making Ghanaian girls great' programme is improving the esteem of schoolgirls and helping them to build character and know their rights. This programme is another distance-learning project, that will reach more than 4,000 marginalised girls (aged 9-14 years) in 72 schools, within the Volta and Greater Accra regions.
"We had to meet with district directors in Accra and explain the projects", says Mahama Amadu Jaama, community engagement-lead, Varkey Foundation.
"It is about addressing the needs of the school – particularly literacy and numeracy."
Jaama says that the foundation targets schools where students have a history of dropping out, but they also need to engage with local communities to explain the solar installations and meet with local chiefs and elders to encourage a sense of ownership and to help sustain the solar systems.
Ultimately, these programmes demonstrate to children that they can be 200 kilometres from the capital city and still make it, adds Jaama.
Aleutia
Mike Rosenburg says that local teachers are crying out for professional development and the foundation gives a live classroom twice a month for teacher training. Through multicast, it is possible to send the same lesson to every school while accounting for the fact that some children have to fish or work in the market instead of attending school on certain days, Rosenburg adds.
Aleutia also targets solar uses in health clinics, vaccine fridges and domestic refrigerators, with its main, but not exclusive focus on Nigeria, a country which has just 3GW of installed power capacity to cater for 170 million people.
The company's solar panel and battery solutions can be used not just for charging phones and lights, but for all kinds of white goods. The smart systems are monitored and set up on a pay-as-you-go (PAYG) basis.
The company has traditionally looked at DC solutions, but has diversified into AC after the rise of pico solar and receiving a greater understanding of the kinds of devices that people want powered, such as hair straighteners in a barber shop. Pico solar products generally involve a combination of PV panel and battery for uses in solar lanterns and other applications for rural populations. While TVs can run better on AC than DC, a fridge is far more efficient on AC because the motors function better on alternating current, says Rosenburg.
As a result, Aleutia has worked on a reliable AC solution for homes and is currently shipping its very first product to Pakistan, meanwhile Médecins Sans Frontières plans to test the systems out in South Sudan.
While much of the target market will be middle-income Nigeria or Sierra Leone for example, Rosenburg says: "We start with healthcare because the impact of having lights is obviously profound in a healthcare setting – in maternity wards for instance or to power refrigerators or a steriliser."
Rosenburg says the company has to consider the electricity usage of different consumers, taking into account the likelihood of using a surge device such as a kettle, when choosing energy storage batteries. Other considerations include the fact that a Tesla Powerwall home battery system would tear down many African walls as well as a requiring a professional electrician to install, says Rosenburg. Consequently, Aleutia has looked into using lithium batteries in significantly smaller boxes at a cheaper price that could be installed by the user.
The potential for small-scale solar in West Africa is clear and every marker suggests it could have a profound impact at a social and community level.
William Fiebig consultant for Climate Smart Agriculture, who is working on 'Feed the Future', a US Government global hunger and food security initiative, teaches farmers to grow crops that can adapt to climate change, as many Ghanaians can no longer rely on predictable rainfall patterns as a result fo climate change.
He promotes the preservation of trees to reduce soil erosion and crop diversity to move away from the increasingly widespread reliance on the cash crop maize.
Fiebig says he is confident that solar is a technology that can make a genuine improvement to well-being across Africa at many levels.