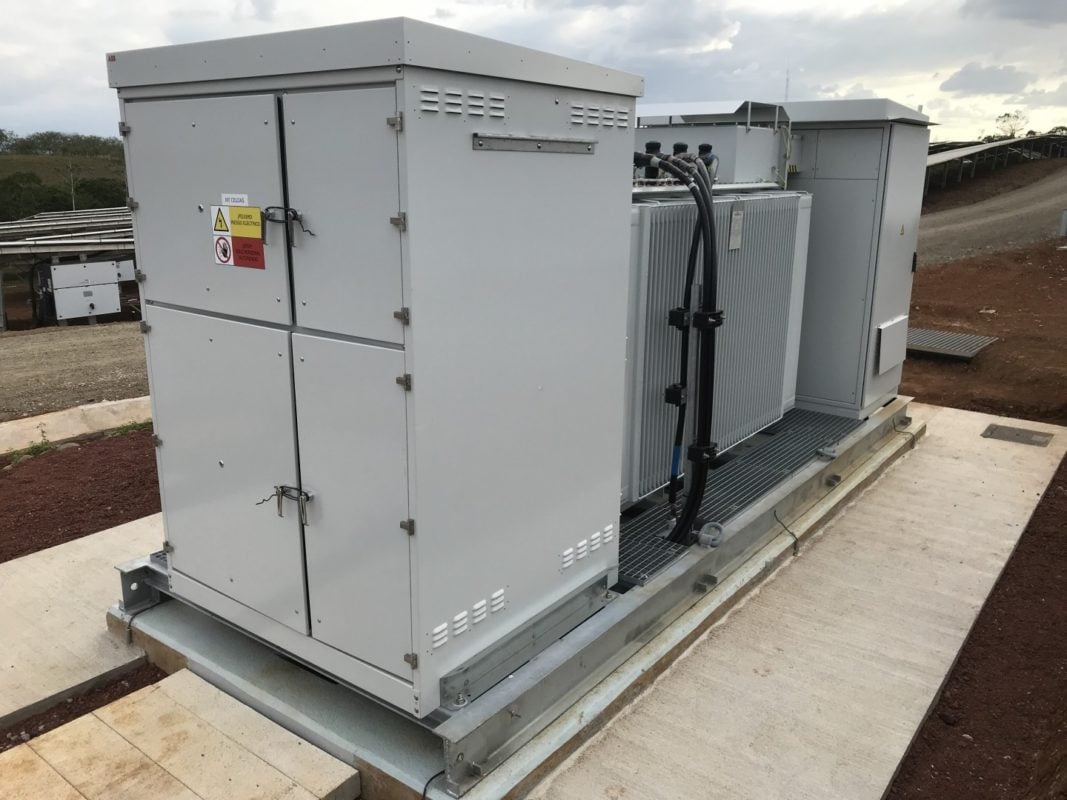 Costa Rica's reported largest PV installation to date is equipped with ABB's inverter technology, the manufacturer said in a recent statement.
Up to 28 of the firm's PVS-175 inverters were added earlier this year to Proyecto Fotovoltaico Cooperativo, an up-and-running 6.2MW installation in the northern district of Pocosol.
Contacted by PV Tech, ABB explained construction of the 9.1GWh-per-year plant kicked off last July and reached full commissioning by mid-April 2019.
The 19,000-panel installation – the work of EPC contractor Thesan Renewables – will supply Coopelesca, which bills itself as Latin America's first zero-carbon energy cooperative.
Opened by Costa Rican president Carlos Alvarado Quesada, the plant will power 5,000 households and help shore up the country's largely hydro-reliant electricity supply.
The Central American State is working to achieve a fully renewable power system by 2030, even as it faces a broader target of decarbonising its overall economy by 2050.
According to IRENA, Costa Rica was home to 28MW in installed PV capacity as of December 2018. Projects under development so far include rooftop schemes by developer Celsia.
Under a partnership between Abu Dhabi's Masdar, state-run utility ICE is now working to build expertise on utility-scale and off-grid renewables, floating solar, battery storage and others.