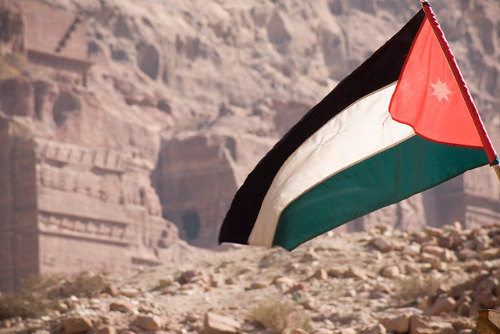 Saudi Arabian power engineering firm ACWA Power has signed a power purchase agreement (PPA) for a 61.3MW solar plant in eastern Jordan, which it claims has the lowest PV tariff in the country to date.
The Risha project, ACWA's second solar PV plant in Jordan, will be developed alongside an existing 150MW gas turbine plant run by Central Electricity Generating Company (CEGCO), a Jordanian power firm in which both the government of Jordan and ACWA are shareholders.
Once complete, ACWA's portfolio of Jordanian energy projects would reach 1,665MW, accounting for 40% of all power generation in Jordan.
Under the PPA, the company will sell electricity to Jordan's utility National Electric Power Company (NEPCO) at a tariff of JOD 0.042/kWh (US$0.059) – the lowest in the country to date.
Abdel Fattah Al-Daradkeh, managing director of NEPCO, said: "This landmark project in Risha is a significant step forward in achieving Jordan's renewable energy targets and providing stable and economical electricity supply in Jordan."
Demand for electricity in Jordan is increasing 7% per annum, due to the country's population booms and mounting industrial needs, and renewables are set to play a big role in meeting this demand. Last year Jordan's Ministry of Energy & Mineral Resources (MEMR) said it planned to launch a third solar tender, this time including 400-700MW of both solar and wind.
Yesterday Fotowatio Renewable Ventures (FRV), part of Abdul Latif Jameel Energy, also closed US$180 million of financing for two PV projects at Mafraq in northern Jordan.