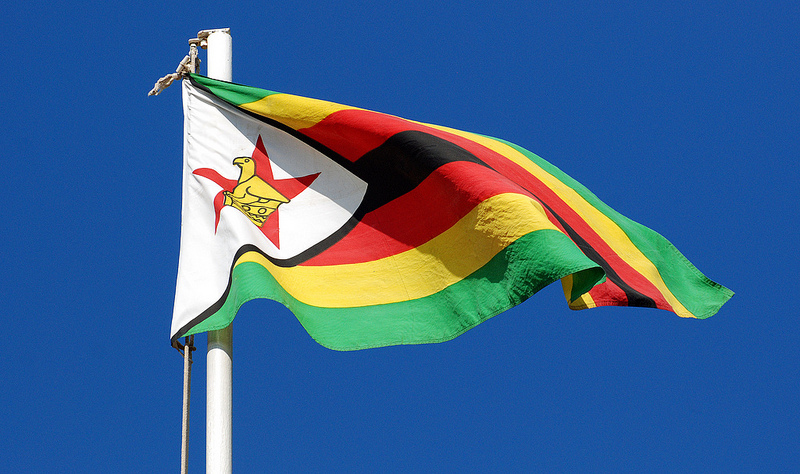 Chinese player to set up panel-making plant in Zimbabwe
17 July: Chinese firm YaoWei Technology will spend US$15 million to establish a new solar panel manufacturing plant in Zimbabwe.
Hailing the news on social media, China's Embassy in Zimbabwe said the 500-panel-a-day installation will help create "job opportunities for locals".
Cheng Hangjian, director at the Chinese group, was quoted by the national press as explaining that the first phase of project will take up at least one hectare of land.
Hangjian called on Zimbabwe to tap into its local solar resource to ease ongoing power shortages. YaoWei, he said, is carrying out feasibility studies to invest in further projects in the country.
Once operational, the panel plant should boost local supply for PV projects under development in Zimbabwe, including Soventix's 22MW project and Univergy's 180MW mine-powering scheme.
Harare eyes solar boom with waivers, building obligations
16 July: Over in Zimbabwe's capital Harare, top government officials announced the adoption of new incentives for the solar industry.
Speaking after a cabinet meeting, Information minister Monica Mutsvangwa announced a "large-scale programme" to promote solar at the upstream and downstream end of the scale.
"Special incentives shall be provided through duty waivers on imported solar equipment, while it shall be mandatory for all new construction projects to be solar-powered," the Ministry tweeted.
The scheme opens a new support avenue to solar from Zimbabwe's president, Emmerson Mnangagwa, re-elected last year after his rise to power in 2017, at the end of decades of Robert Mugabe rule.
UK-backed scheme to plug funding gap for African mini-grids
17 July: A scheme supported by the UK government will fund the roll-out of 60 mini-grids in Tanzania, in a move touted as a financing milestone for rural African PV.
The CrossBoundary Energy Access (CBEA) facility will invest an initial US$5.5 million to help PowerGen renewable energy install mini-grids for 34,000 Tanzanians.
The programme – backed by UK-funded renewable scheme REPP – is the first to channel long-term project finance into Africa's rural mini-grids, according to its promoters.
In June, the World Bank predicted Africa will catch up with Asia as the world's top mini-grid location in the next decade, with claims that the segment will boom to 210,000 systems worldwide by 2030.
China's Sinohydro hired to deploy 20MW plant in Cameroon
17 July: Cameroon's government has chosen the developer of a large-utility project planned for construction in the country's north, according to local media.
Earlier this month, Energy minister Gaston Eloundou Essomba met Sinohydro at national capital Yaoundé to sign a memorandum of understanding for the 20MW scheme.
The deal, the local media reported, will see Sinohydro design, fund, deploy and run the installation near Lagdo, a town by the shores of the namesake 586 km² reservoir.
Sinohydro's project follows utility-scale predecessors in Cameroon, with InfraCo Africa's 50MW scheme and Enerray's 30MW venture both making progress in the past few years.