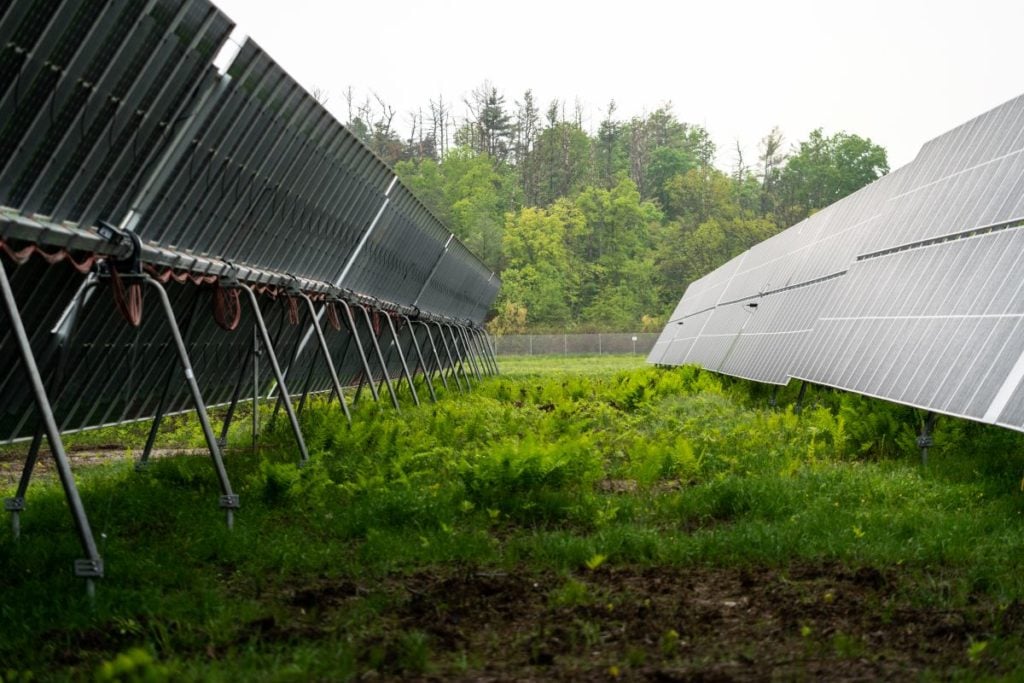 Power generation equipment supplier Aggreko has agreed to become the financing and development partner for a 500MW US community solar portfolio to be established by the Farmers Powering Communities solar initiative.
The projects will be realised by the end of this decade and will represent around US$1 billion in investment, according to Founder & CEO of developer Edelen Renewables, Adam Edelen, which is involved in the project.
Aggreko will partner through its Energy Transition Solutions (Aggreko ETS) division and offer capital investment as well as 'additional development expertise', with a view to owning and operating some of the projects in the portfolio.
The locations and financial specifics of the projects were not disclosed.
Launched in September of last year, Farmers Powering Communities is a partnership between the American Farmland Trust (AFT), community solar provider Arcadia and PV developer Edelen Energy. The partnership aims to develop and construct 500MW of community solar projects in the next five years whilst protecting US farmland and farming communities.
Prashanth Prakash, Aggreko ETS's chief commercial officer said: "Expanding access to community solar, which offers a cost-efficient way for people to use solar energy, aligns with our mission to accelerate the energy transition through clean energy infrastructure that delivers reliable, economic energy."
The community solar market in the US is set to more than double by 2028, according to recent research from energy analyst firm Wood Mackenzie.
AFT president and CEO John Piotti said: "Farmers are on the frontlines of climate change, experiencing extreme weather events that impact their crops, livestock and livelihoods. We need to dramatically ramp up solar energy production while retaining our farms and ranches. That's what this partnership is all about. Doing solar the right way and putting it in the right place is what we call Smart Solar."
PV Tech Premium today published a piece speaking with Enel Green Power about the myths and realities of agrivoltaics; the practice of pairing farming and photovoltaic installations to benefit both industries in terms of land use, productivity and profitability.