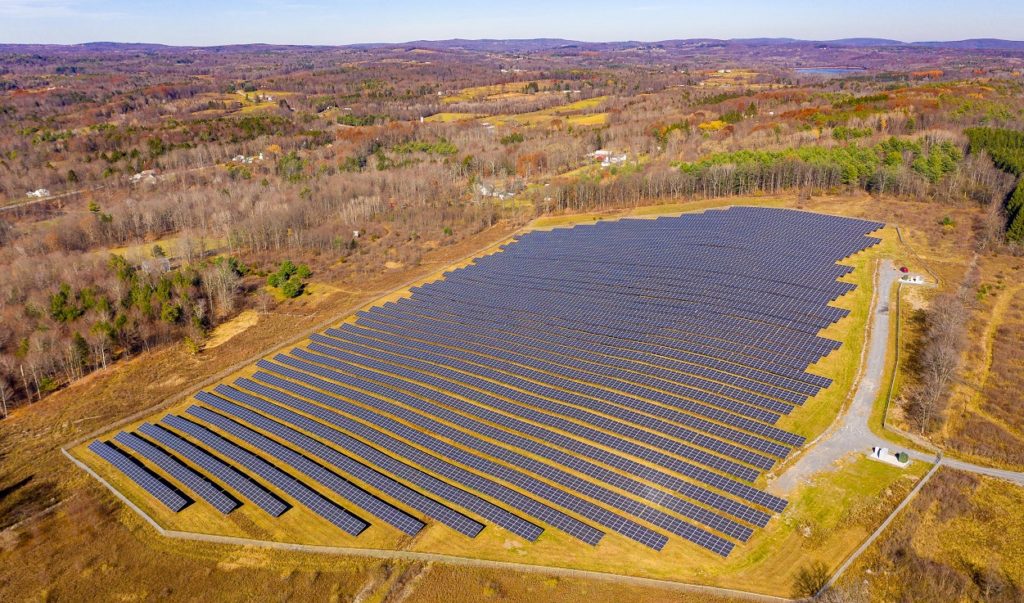 US community solar deployment is expected to more than double over the next five years despite 2022 seeing a 16% decline year-on-year, as the sector is set to see benefits from the Inflation Reduction Act (IRA) taking hold.
According to a report from Wood Mackenzie and the Coalition for Community Solar Access (CCSA), 2022 saw 1.01GW of community solar installed across the US, a fall from 1.19GW in 2021.
Community solar is a description of relatively small-scale solar projects that serve local communities.
One of the reasons for the contraction is a familiar story: industry-wide supply chain constraints have pushed some projects back into 2023 as a spotlight is turned on the provenance of modules, with governments and companies alike seek greater visibility. The US in particular has been plagued by supply chain blockages due to the combined effects of its ongoing investigation into anti-dumping and countervailing duty circumvention and the Uyghur Forced Labor Prevention Act.
WoodMac also said that interconnection delays in some states have caused a drop-off in community solar deployment. Massachusetts, Maine and Maryland have marred deployment statistics with backlogged grid connections.
Nonetheless, the researchers said that at least 6GW of community solar is expected to come online in existing markets between 2023-27, as 2023 will resume growth and subsequent years will see the market expand. WoodMac forecasts the market growing by 118% over the next five years.
CCSA has set a target of 30GW of community solar installed by 2030, which it said will require continued growth in established markets and the opening up of new state markets across the country. Woodmac's current forecasts – which it says are conservative – show that 11.5GW of community solar is expected to be installed by 2027.
The US has 5.2GW deployed as of the end of 2022, of which 49% is held by the state of New York. WoodMac said that, if proposals and incentives come into force, new state markets may start opening up in Michigan, Ohio, Wisconsin, Pennsylvania, and Washington which could add 605MW together by 2027.
"Any upside to our existing forecast will require strong policy and market reforms that release pipeline backlogs in existing markets, as well as additional capacity from new state markets," said Caitlin Connelly, research analyst at Wood Mackenzie.
The newly passed state-wide program in California, for example, has the potential to yield a significant number of megawatts in the coming years."
As with most segments of the US renewable energy landscape, the Inflation Reduction Act is a major factor driving growth as tax credits and adders attract developers.
Connelly said: "The IRA is cause for optimism. Community solar developers are well-positioned to take advantage of the new and extended investment tax credits once guidance is released in 2023, with many developers interested in qualifying projects for the low-to-moderate income and domestic content adders."
This week, the US government clarified a portion of the IRA that opens up opportunities for low income and non-profit entities to receive funding for climate change projects, and another that aims to increase renewable energy intake in low-income areas.
"To meet policymakers' economic, social, and environmental goals, state legislatures and regulators must move community solar projects swiftly through interconnection queues and remove red tape to get as much capacity installed as possible," said Jeff Cramer, CEO of CCSA. "Doing so will move us closer to what we all want — jobs, economic development, and a decarbonised, cost-effective grid that works for all of us."