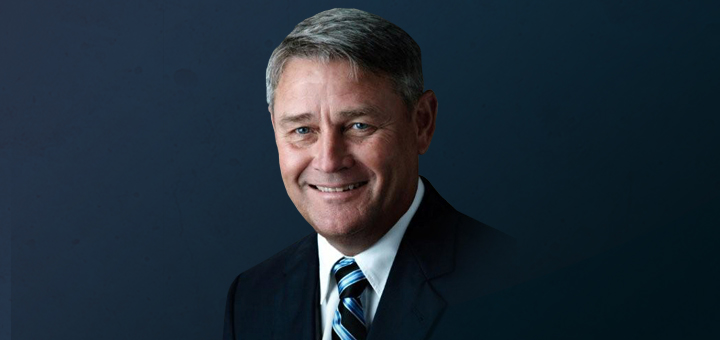 A member of the Alabama Public Service Commission (PSC) sought a lease for a community solar plant on his land, that would pay US$5.6 million over a 25-year lease, despite previously voting against net metering for the state, according to reports.
Commissioner Chip Beeker requested an advisor opinion on whether he could lease his 451 acres in Greene County, Alabama, to an energy company called Coronal Development Group. According to a report from local news outlet AL.com, the proposed lease would pay US$500 per acre, per year over 25 years, totalling US$225,500 a year.
Beeker filed a request earlier this month to the Alabama Ethics Commission, asking whether leasing land to the Coronal Development Group, that plans to sell electricity to utility Alabama Power Company, which the PSC regulates, would be a conflict of interest and a violation of ethics. Energy news site Electrek has outlined some of Beeker's other positions on energy and climate issues.
The Ethics Commission ultimately deadlocked on the decision on 3 August, with certain commissioners ruling that Beeker could not enter the lease agreement, and others voting in favour of it, according to AL.com's report.
It is particularly of note that whilst state law prohibits public authority figures, such as Beeker, from having business interests that are a conflict of interest and from using their offices for personal gain, Beeker was actually operational in blocking residential solar in Alabama; another reason why his request is controversial.
Previous anti-renewable sentiment
Furthermore, Beeker, whose son is employed by a firm that hires for Alabama Power, has also made dubious comments about the effect, and existence, of climate change: "I believe that no matter what you call it, a myth is still a myth, and the so-called 'climate change crisis' is about as real as unicorns and little green men from Mars," Beeker said in media reports from 2014.
In addition, Beeker was also reported denying the public's place in deciding the fate of state electricity rates. "Do not give the court system and the PSC over to the environmentalists," Beeker reportedly said at a Republican dinner meeting in 2014 when he was running for his now assumed PSC position. "Do not have them come to present their cause. When you do that they take over. They will send a bunch of lawyers and then send another bunch of lawyers. After a while the EPA or the radical environmentalists get their way. That is what happened in Georgia. They closed down 15 coal plants in Georgia. I will never vote to give them a platform here."
Solar in Alabama
One of the main issues Alabama regulators had with net metering was the idea that solar users were not paying to maintain their use of the grid. Community solar, however, arguably bypasses such a problem; by selling electricity directly to the utility, at a fixed contract rate, whilst taking into consideration the appropriate interconnection costs.
Alabama does not presently have a net metering policy; with Alabama Power charging residential customers a surplus fee to use solar power, and paying customers comparatively less for the solar energy they sell back to the grid, compared with other states. The fixed fee costs customers US$5/kW based on the size of the solar system. As residential systems are typically between four and five kWs, the fee costs solar customers US$20-25 per month. Additionally, Alabama Power customers have to sell three to four kW/h back to the grid to offset the charge of one hour used when their systems are not producing.
Evidently, state policy in Alabama gives users little to no incentive to go solar, prompted by rulings made by regulatory bodies such as the PSC.
As the PSC and Ethics Commission have not come to a firm decision on whether or not Beeker can enter the lease, it might still be possible for him to do so in future, if he abstains from any PSC decisions involving Coronal Development Group and Alabama Power.