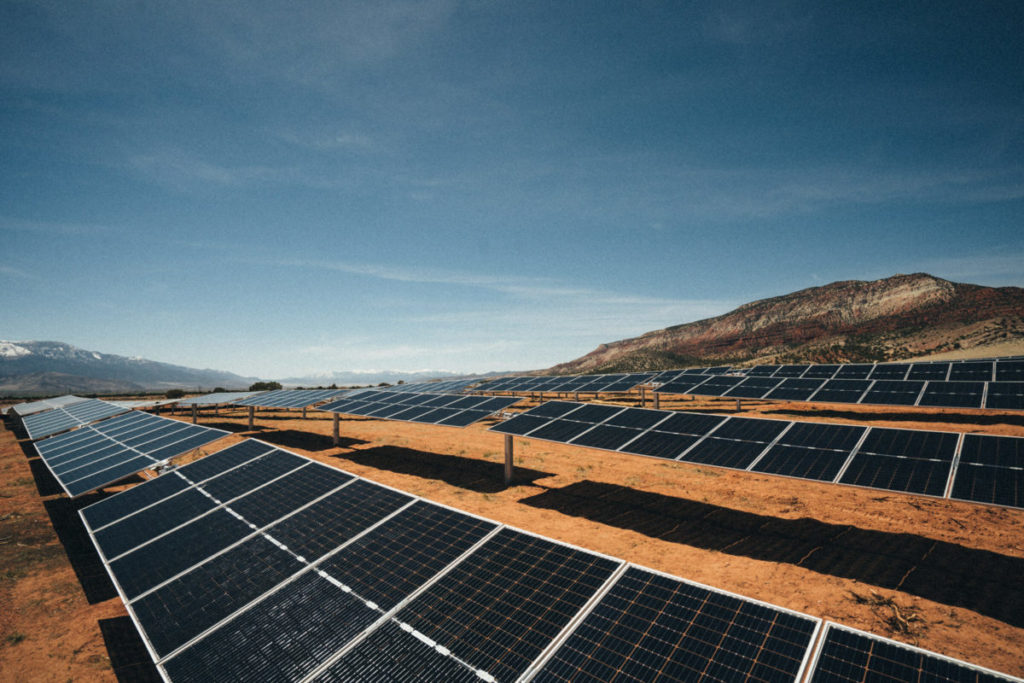 A US-based solar tracker solutions provider Nevados has signed a long-term supply deal with solar PV developer Ampliform to fulfil its tracker requirements for the duration of its project pipeline.
The agreement covers Ampliform's 700MW short-term pipeline through 2025 and its 2GW long-term plans. The inaugural project in the deal will be a 48MW supply of trackers to two Ampliform projects currently under construction in Pennsylvania. This is the first deal of this type that Nevados has signed.
Nevados said that its trackers are designed to alleviate the need for site grading at projects with uneven terrain like hills or valleys. The trackers can be deployed on slopes up to 37% gradient, which Nevados says speeds up deployment and construction times whilst eliminating the costly process of levelling ground. It does this by using preparatory bearings that are more flexible than standard trackers.
The trackers also feature Nevados' TRACE software, which is integrated with the system hardware and optimises and monitors plant performance on a row-specific level. The company also said that its design speeds up installation using non-continuous torque tubes, shorter pilings and large tolerances, essentially making installation more modular.
Robert Stoever, senior vice president, EPC, of Ampliform said: "Partnering with Nevados will make our solar investments more profitable while preserving the natural vegetation and topography of the land. It's a win for our company and for the planet."
"We are thrilled to support Ampliform because our product is a perfect match for their hilly portfolio," said Yezin Taha, CEO of Nevados. "Our integrated solar tracking platform will create new project opportunities for Ampliform by reducing their civil engineering and construction costs and improving system performance one row at a time."
Ampliform was formed in September 2022 as a joint venture between renewables developer Prospect14 and a group of investors, planning to develop more than 10GW of solar PV and solar-plus-storage projects in the US by 2025.
PV Tech publisher Solar Media is hosting the Large Scale Solar US conference on the 3-4th May in Austin, Texas, where players and stakeholders from across the solar industry will converge to discuss the current and future state of the US large-scale solar market.