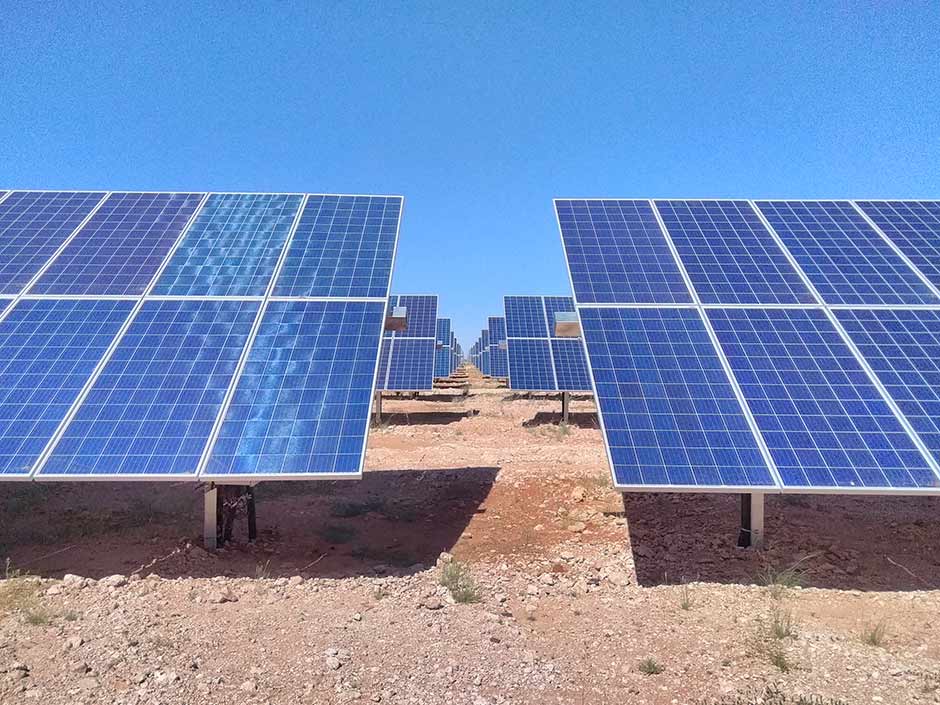 One of sub-Saharan Africa's largest reported PV plants is ready to be powered up some 230 kilometres south of Windhoek, Namibia's capital.
Spanish IPP Alten Energías Renovables anticipated this week the imminent commissioning of a 45.45MW project in the municipality of Mariental, in Namibia's Hardap region.
The firm was selected for the project more than two years, when it prevailed over 12 other bidding developers at a tender by state-run utility NamPower.
The project features crystalline silicon panels, as well as single-axis trackers from Soltec. Astronergy and Gamesa supplied the project with 325Wp modules and 2.5MVA inverters, respectively.
Designed with a 25-year lifespan, the project was as of last March co-owned between Alten Africa (51% stake), NamPower (19%) and a group of women-led local investors (30%).
The installation was said last year to have required around US$70 million in investment, with funding provided by the South African Standard Bank and a subsidiary of French development financier AFP.
The PV project is being touted by its promoters as one of sub-Saharan Africa's biggest and one of the world's most efficient, thanks to Namibia's solid irradiation levels.
The plant was conceived to cover the electricity needs of 70,000 people, around 3% of Namibia's population. The country boasts high electrification rates but heavily relies on energy imports, Alten noted.
The project is the latest to make strides in the African state. In the last 18 months alone, Canadian Solar's 6MW project, a PV-HFO hybrid, solar heaters and C&I systems have all marked progress.